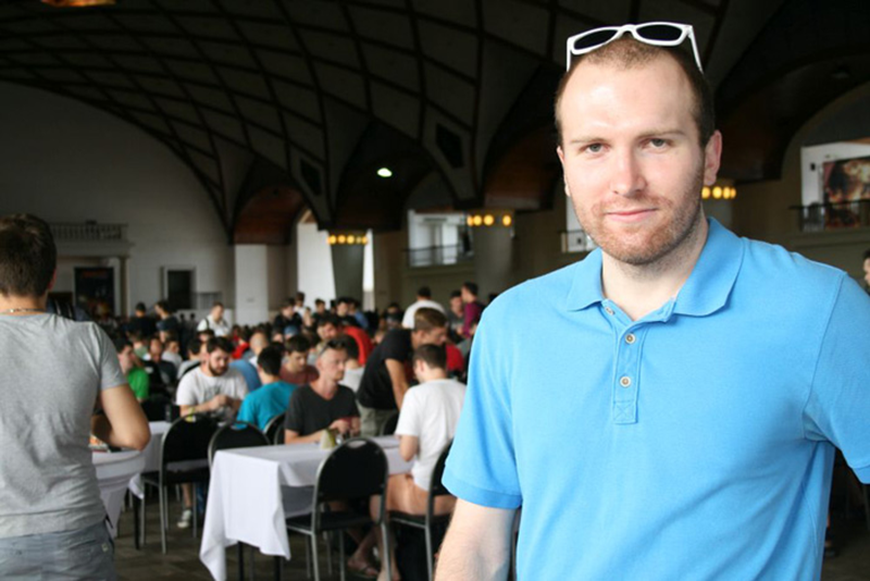 Lukáš Blohon has come out victorious in this weekend's edition of Valve's closed beta Artifact tournaments after beating 'MELO' in the finals. The Czech Magic:The Gathering professional surpassed 108 other players competing for the lion's share of its $10,000 prize pool.
The tournament was played in a seven round Swiss system with best-of-3 series, in the Gauntlet format — Artifact's take on a draft format. Players could only draft once before they headed into the competition and played the first three rounds. After that, all participants had to draft a new deck, as a tweet from Stanislav "StanCifka" Cifka told us.
This is the fourth time Valve have organized a tournament in Artifact's current beta state, which has its access limited to invited players only. The other three iterations were won by StanCifka, according to himself. It's no coincidence that his fellow Czech won last weekend, though. Apparently the two have put their heads together to get Blohon up to speed and learn the finest intricacies of the game.
I would like to thank @StanCifka, he was great mentor in the past 6 days, he helped me understand such a complex game way faster than I would be able on my own. @PlayArtifact is great!

— LukasBlohon (@LukasBlohon) October 7, 2018
While the bracket of the tournament initially wasn't meant to be public, enthusiasts dug into the internet after Mirijam "Wifecoach" Koy posted an image on Twitter in which she showed a Battlefy page featuring her opponent for that round: her husband, Adrian "Lifecoach" Koy. Through the bracket, several new names were revealed to have access to the game. Hearthstone players like Jason "JasonZhou" Zhou, Dima "Rdu" Radu and Brian "Th3RaT" Courtade, for example didn't fare successful enough to make the top cut, while other players like Frederik "Hoej" Nielsen and Raffael "GameKing" Iciren fought until the last round of Swiss.