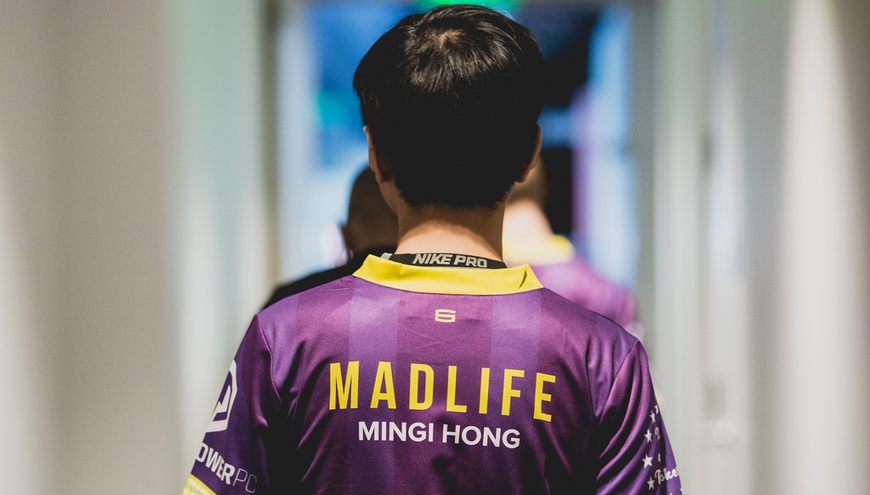 Hong "MadLife" Min-gi, one of the most recognizable names in League of Legends history, has announced that he is retiring from playing League of Legends competitively at age 25, according to Inven Global.
The support was one of the first players to showcase predictive skillshot usage, particularly on Thresh and Blitzcrank. Back then, a player's ability to predict another's ability to Flash, sidestep or dash away from a skillshot was unheard of. He had a 60 percent career win rate on Thresh and a 4.18 KDA ratio on the champion.
MadLife was the last remaining member of Maximum Impact Gaming Frost (MiG Frost, later Azubu Frost and CJ Entus Frost) still in activity, a team alongside which he carved his legacy within the Korean scene. He was one of the most recognizable names in Korean League of Legends up until CJ Entus's relegation to the Challenger scene in the end of 2016, and his name was the most synonymous with Korean League of Legends excellence until Lee "Faker" Sang-hyeok emerged in 2013.
Since his departure from the Korean circuit, the player emerged in 2017 in the North American challenger circuit as a member of Gold Coin United, a squad that came close but was unable to qualify to the LCS for two splits in a row, despite winning the Challenger Series playoffs in both seasons.
MadLife was also among a list of six Korean players that had participated in the first competitive split in Korea in the 2012 spring season, and that had yet to retire. That list has since dwindled down to four active names and one inactive:
—Kang "Ambition" Chan-yong (Gen.G)
—Yoo "Ryu" Sang-wook (100 Thieves)
—Go "Score" Dong-bin (formerly known as Joker, KT Rolster)
—Jung "Impact" Eon-yeong (Team Liquid)
—Choi "DanDy" In-kyu (formerly known as YaNgSin, free agent)