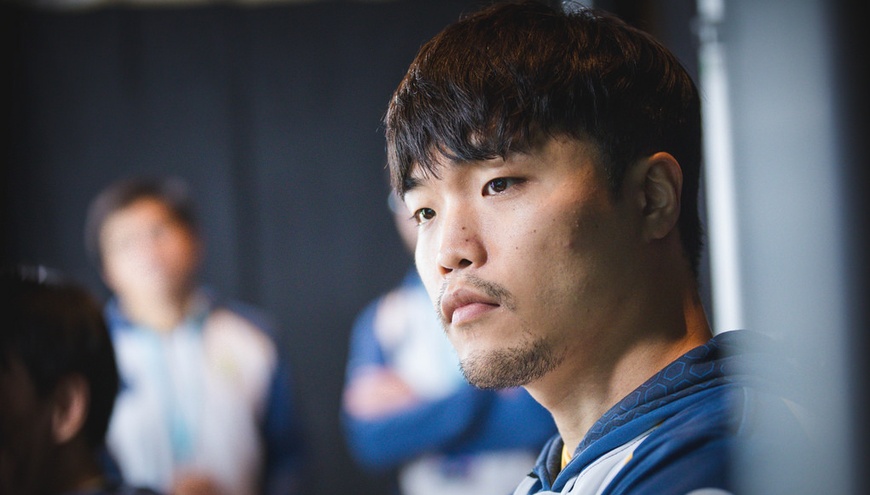 The 2018 League of Legends World Championship's fourth day of action featured a lot of wild results in other groups, but Team Liquid's victory against MAD Team was hardly surprising.
The team's top laner, Jung "Impact" Eon-yeong, was Inven Global's guest, and he spoke of top laners that gave him a tough time (both are in Group C), why Team Liquid faltered initially, split pushing as a snooze fest for onlookers, and more.
Below are excerpts from the interview:
What Team Liquid need to do on Day 7
We're not a team that's weak in early-game. We're also good in laning as well. I just think that we played a bit hasty. Individually, we'll have to make more smart decisions and use picks that can surprise the opponent. As a matter of fact, a lot of the teams have a hard time dealing with unexpected situations in bo1s.

Each and every region have their own styles. We also have our own unique playstyle and we'll have to try harder to play better using it in the Groups round 2.
Which European team he would like to face if TL reach quarterfinals
First of all, if we make it, I'll have to kneel, bow, and pray for it so bad. (laughs) Personally, I'd like to face Vitality. Although they make creative and aggressive plays, they seem to lack basics. That's why I thought their mid laner did so well carrying the team; he didn't seem to have a limit on his aggressiveness. He was just way beyond my expectations.
Team Liquid play their games alongside the remainder of Group C on Oct. 16, taking part in the opening game against KT Rolster at 1 a.m. PT / 10:00 CET / 17:00 CET, and you can watch it live on the Worlds hub!