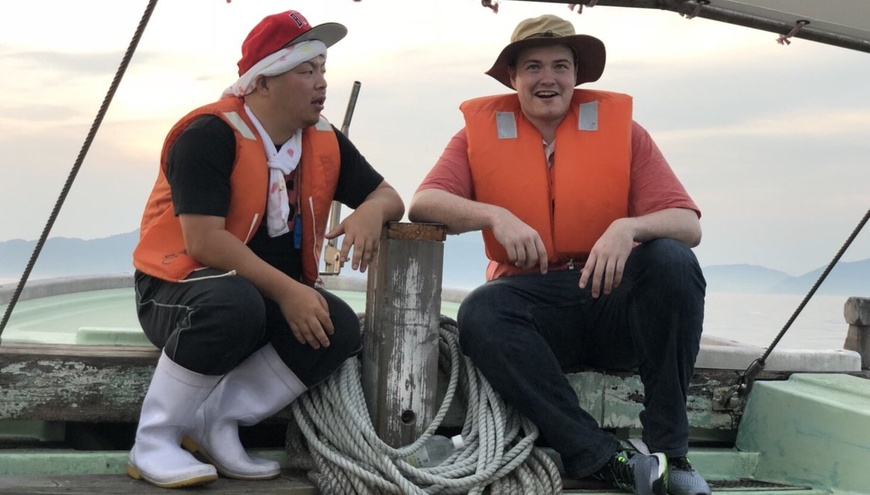 One of the best pieces of content that was shown during TI8 was definitely Jake "SirActionSlack" Kanner's trip to Japan where he met up with Ogashara "Mara" Osamu. Slacks originally traveled to the country to do a piece on the "Mara Cup", one of the only Dota 2 tournament hosted in Japan.
However, when Slacks and Mara met the piece became something else. As it turns out, they both had a strange sense of humor and clicked right away. The story more than doubled Mara's amount of followers on Twitter and Reddit nicknamed him "Mara-God". Now Team Empire has managed to get an interview with him.
How he first got into Dota
I grew up in countryside, so it is standard that no one has a PC at home. I've played PlayStation and Nintendo DS since my childhood. I learned about Dota 2 when I was about 24, I think. Me and my friend wanted to play Final Fantasy XIV, so I've bought a computer and it had Dota 2 open beta installed. So we've played Dota 2 every day and never tried FF XIV (laughs).
On esports in Japan
In general, only few people can earn money by gaming and making tournaments, and most people think that videogames are bad for your job and self-development. However, it's obvious esports is growing in a positive way. They can make fun of videogames whenever they want, but I will always say that videogames are cool!

As for the most popular games, if we're speaking about the audience, fighting games, LoL, PUBG and Fortnite are the most popular. By the way, Japanese play fighting games and CS:GO on a global level!
His plans for the future
First of all, I'm going to make another Mara Cup in winter. I still haven't started the preparations, but I will do it for sure and make lots of oysters again! PLEASE EAT AND GO FOR THE VICTORY! (laughs) Speaking about my coveted desire, I would like to make a bigger tournament not only for Japanese players. Japan Dota Minor or The Oyster Major, for example (laughs). I'm opened for offerings from abroad or from, Japanese companies. I will support everyone who wants to make a Dota tournament in Japan!

I think now I'm in situation where I can't do something bigger alone. But I am ready to make as much Mara Cups as possible. It is so fun!
* * *
While we talk about esports as being a global phenomenon, that's not completely true. Esports is a thing in Japan but mostly for fighter games, their presence in other games is negligible. People like Mara are what these scenes need to grow. Someone who isn't afraid of rolling up his/her sleeves and just host a cup. Even if the grand prize is "only" seafood.