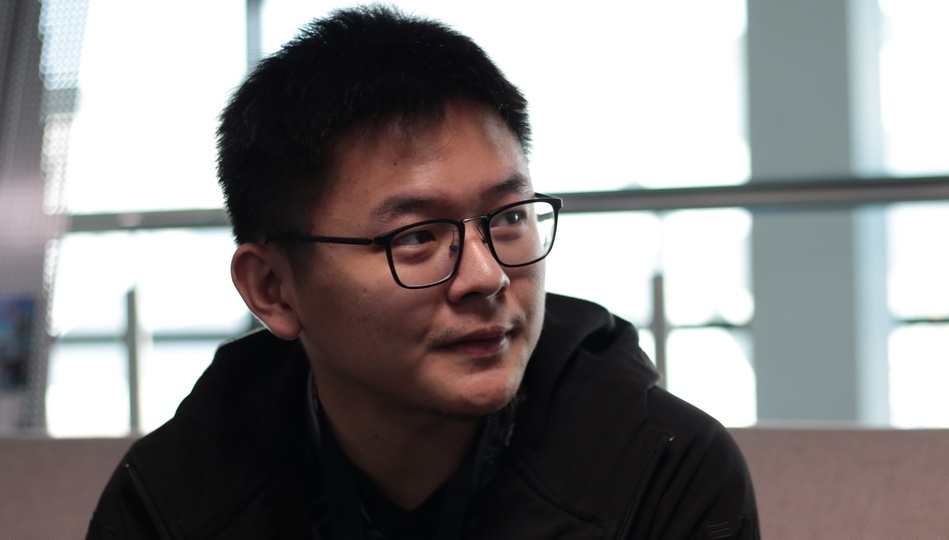 MidOne on Team Secret: "I have the feeling that no one has an ego right now. [...] We're moving on as a team instead of as individuals."
When a team is guaranteed an appearance at TI8, one doesn't often attach the term "struggling" to it, but Team Secret haven't really been having the steady results one would expect from the third most highly ranked team in the DPC.
At EPICENTER XL, we caught up with Zheng "MidOne" Yeik Nai to talk about why this fluctuation happened, why he doesn't like trilanes mid and why are some DPC tournaments unfair with their invites.
* * *
Team Secret haven't performed as well lately. Why do you think that is?
I think everyone has their own ego right now since we won a Major. The ego is actually very hard to deal with. Now, after losing so many tournaments, I think we are pretty good. We have really broken down the ego of each person. So I think we're back. We're starting from zero and are good to go.
You have MDL coming up, how sure are you of doing better there?
I'm pretty sure I will do better and I think my teammates will be able to do better too. Because I have the feeling that no one has an ego right now. We are starting over as a team. We're moving on as a team instead of as individuals.


I think we're back. We're starting from zero and are good to go.
So you think that will make you stronger for TI?
I think so. This run hasn't been so successful. It might be a bad thing but at the same time, it can be good because TI is coming up and since we've lost so much we can learn so much faster than the others.
You had plenty of experience with the DPC this year, being at almost every event. What would you change about the DPC next year?
Some tournaments are being a bit unfair with how they invite teams. For example, the Supermajor literally invited OG and Natus Vincere when they don't have the highest DPC points. And they didn't win any tournaments. Which doesn't make sense. How can teams with low DPC points get a direct invite to a Major? I believe that everything has to be fair. If a team is in the top 8, you should invite them over NaVi and OG. It makes no sense. So a better invite system.
Would you prefer if the Dota 2 scene was more like that of Overwatch or LoL? A year-long league run by the publisher.
Doing it this way is fine. But their terms and conditions have to change and it will be good. I don't think Valve want to do everything by themselves. So they have to change something there, in the contracts with the tournaments.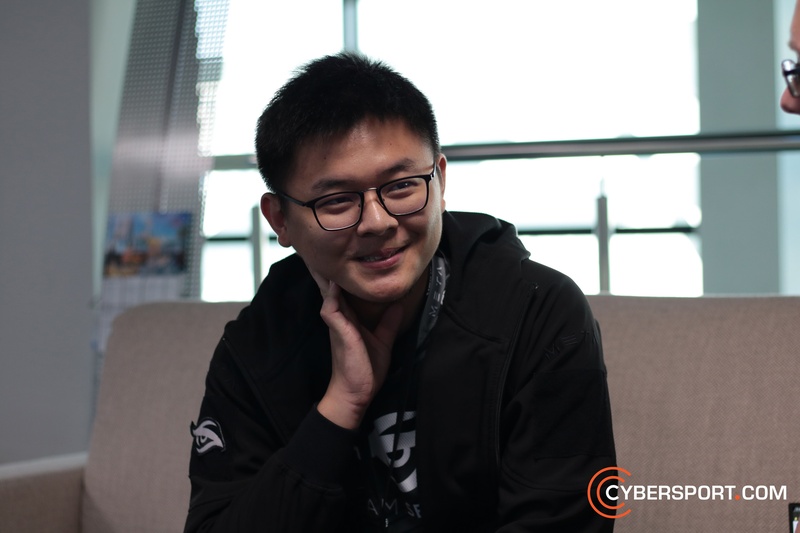 This year, we've seen dramatic shifts in the mid lane with dual, and sometimes tri-lanes mid. What was that like for you?
To be honest, I didn't enjoy it that much. I feel like the point of me playing mid became pointless. I play mid because I want to solo against the other guy. I want to challenge him on personal skill. When this tri or dual-lane happens it feels weird to me. It's not fun to play Dota when you constantly have three players in your midlane. We actually can't do anything. We're playing like offlaners.


It's not fun to play Dota when you constantly have three players in your midlane.
Some mid laners moved to the offlane. Did you ever consider that?
No, I still enjoy mid. I really disliked having a trilane mid but I still want to play it and try to do my best. I always want to do what's best for me in the lane.
This year you took in Ace and Fata. What have they brought to the team?
Ace is very good in terms of carry. If I'm to compare him with MP, MP is more of a space-maker. He would not be able to play heroes like Luna. He's not a traditional carry. Ace is more like a traditional carry, but he can still play some of the other heroes like Lifestealer or Razor. Not hard carry. Those heroes you can solo 1v3 in lane. He's really good at it. He can make the best out of his lane. His game sense is very good too.
Fata brought his experience with him. For example, he's never played offlane, but he knows a lot about Dota. He knows how to do all this stuff like pulling creep waves, etc. He makes his own game out of it. And he shares his ideas about the game. He's very good at commanding, making calls in the game. He makes the game much easier for the rest of us.
More EPICENTER XL interviews 
 
— 
 KuroKy: "I'm trying, but you can't go 100 percent all year."
— 
 n0tail: "Having to change a player in this season has come with a big headache."
— 
 xNova: "Most of the Chinese teams need time to improve."
— 
  Lil: "We have just as many chances to beat absolutely everyone as to lose to everyone."
— 
 LeBron: "[Beating VP] felt like it was going to be a defining moment for us."
— 
 Kpii: "I don't like [the addition of Techies]. It just changes the way Dota is played too much."
— 
 Ghostik: "Replacing our carry was a necessity, there was no other option."
— 
 Miposhka: "With time, [Naive] can become the new Miracle-"
— 
 Iceberg: [We have] probably 60-70 chance [to make playoffs]"
—
 w33: "I can't describe how awesome it is. I've never had so much fun in my life."
—
Kingrd: "Don't stop, because if you stop you'll never achieve the dream to win the tournament."
— 
 ODPixel: "I like turning up to an event not knowing what will happen."
— 
 v1lat: "[NaVi] should change LeBron. [He] is not a great fit for this team."
— 
 BreakyCPK: "Literally adding a new hero as a Major starts... there's just something wrong with that."