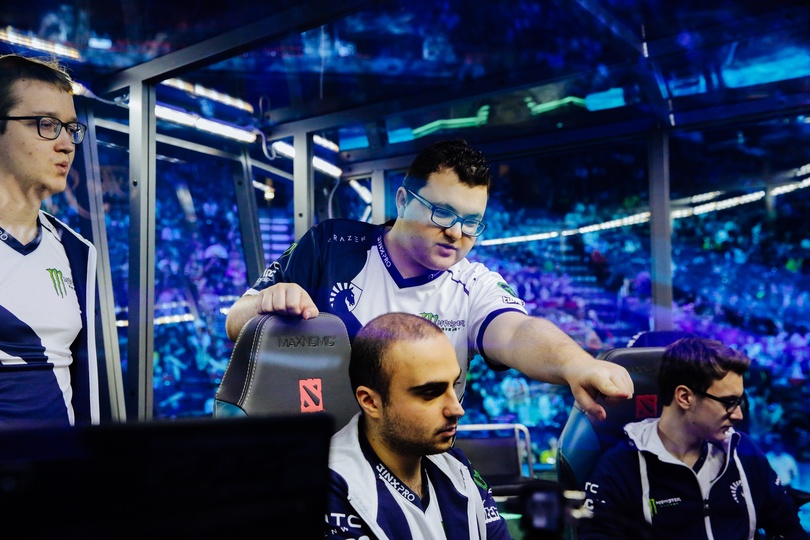 MinD_ContRoL at TI7: "If we get our game up, we can win the tournament"
At the end of day 3 at TI 2017, we spoke to Team Liquid's Ivan "MinD_ContRoL" Borislavov on making top 4 and having to face all the Chinese sides next in the tournament.
* * *
Top 4 is confirmed for you now. Do you feel more pressure? Obviously you've always had fans but most of the arena is looking to you now, and cheering for you. 
Obviously you feel more pressure. It's TI and we're only playing against Chinese teams. If you lose all the fans will be bitter. If you win, you're going to feel even more pressure. 

Do you feel different now that you're so close to the Aegis compared to the rest of the tournament?
Not really. We had very good group stages, and I didn't think we'd actually go down to the lower bracket. But I know my team very well -- if we get our game up, we can win the tournament.

What do you think about the Chinese teams you're about the face now? I imagine Kuroky has been preparing for them a lot?
We've all been preparing, but Kuro knows very well how to play against Chinese teams.

Does it require you to have specific playstyle? Will you have to change something or are you confident going into these match-ups?
It's both. We have to change some things in our playstyle, we have to be a bit paranoid about their 5-man. When they go as five, they do it very well, we have to be very careful how to play around it.

Will you be disappointed if you don't win TI or are you just happy to have gotten that far?
If we got top 3 from the winner bracket we would be disappointed, but now that we're in the losers bracket it's different. 
---
The International coverage hub

More interviews from TI7: