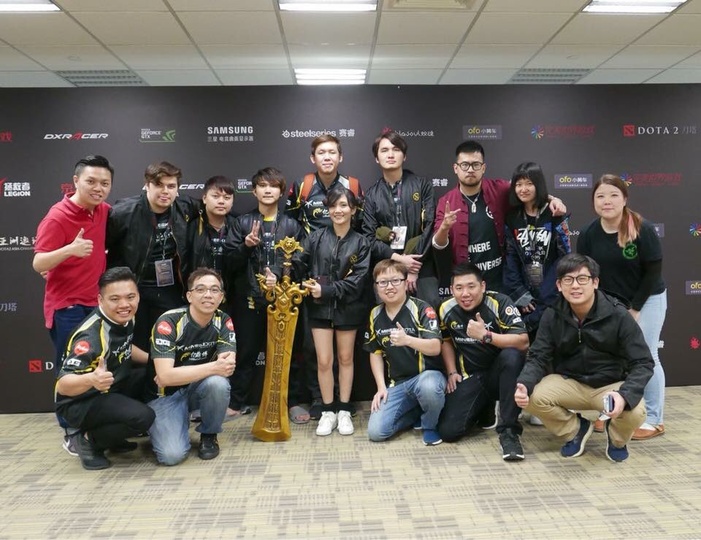 Mineski's coach on switching regions: "I did not wish to stay in China anymore. [...] I just want to win."
The third season of the Dota 2 Asia Championship (DAC) has come to an end. Mineski and PSG.LGD went the full five games in the Grand Finals, where Mineski became champions after a 3:2 victory. The Chinese platform Dadianjing managed to get an interview with Mineski's coach, Tang "71" Wenyi, immediately after the games.
The following is a full translation of the interview here.
* * *
Firstly, how did you make the decision to transfer to the SEA region and join Mineski?
Mushi asked me many times but back then my kid was still young and I had to stay at home to take care of him. I spent the time at home watching tournaments and helping KG, etc. The reason why I went to Southeast Asia is because I did not wish to stay in China anymore. I talked to zai and he helped me ask around. Other teams such as Vega Squadron have also asked me before. Today, Arteezy also approached me and said he will let Bulba be my assistant coach.
What is the reason you did not want to stay in China?
How should I put it — I just want to win.
You were seen doing push-ups at DAC. What sort of statement were you trying to make?
None in particular. Back when I was at home resting, I set a schedule for myself to make sure that I will exercise every day. However, here at DAC, I didn't have much time to exercise. I wasn't trying to show off or anything, it was simply to exercise and do some warm-up. I didn't even know the camera was on me until someone from Virtus.pro told me.
I did not wish to stay in China anymore.

That day, I did 10 push-ups before the match, and another 10 after. I personally have this minor problem: I am slightly superstitious and since we won with it [the push-up ritual], I didn't want to change it. During the grand finals, I thought to myself that since I did 10 in the best-of-3 previously, I shall do 20 in the best-of-5 Grand Finals. Actually, when they were lifting the trophy, I did another 10 off stage.
You managed to lead a team to become the DAC champions. Does it feel special to you in any way?
They were teasing me about this yesterday. Jack told me that I drafted Vengeful Spirit because I wanted vengeance or something. I asked him if this was said during the broadcast or in private, and he told me it was the former. They even talked about [...] Ruru. I told him that I have never thought that way and have quite a good relationship with Ruru. Ruru is really capable in the Chinese scene. I am telling the truth, it's up to you if you want to believe it or not.
So you just beat Ruru's team, LGD Gaming. What do you have to say to her?
She should be watching the match on her own. I am just a coach now and have nothing to do with management. As a boss, Ruru has a lot of things to consider. Just like what Puppey said to me back then: just follow your heart.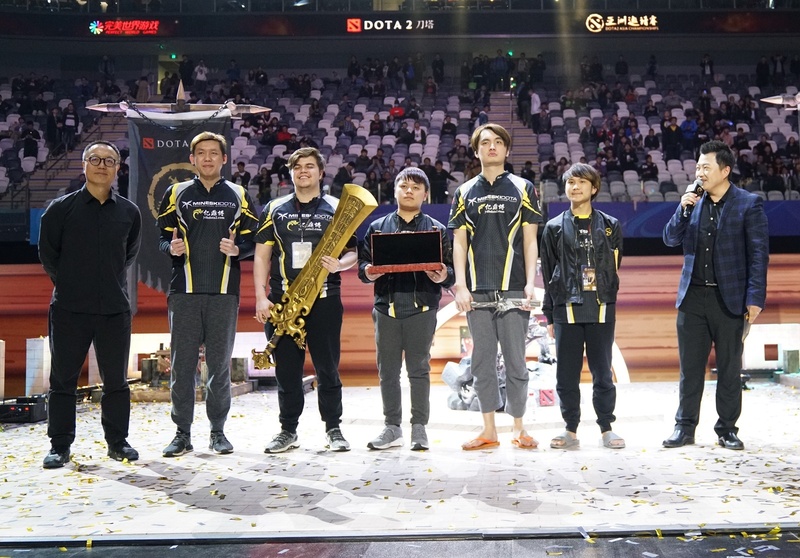 Mineski did not do too well at previous tournaments but managed to surprise everyone with this championship. What is the main reason behind this sudden improvement?
Four main points: learning, mentality, strategy, and luck.
Learning: We allocated a time everyday specifically for learning. I would talk to the players and they would evaluate what they have learnt.
Luck: We were able to have VP in our group. Playing them in the group didn't have any impact on the outcome because VP are super strong now and won't lose to anyone else. As such, the scoring for the group was easier. Our team relies a lot on the atmosphere. Not to disrespect other teams, but they are all weaker than VP. Before the tournament, we scrimmed with Invictus Gaming and lost 0:2 and I told them that competition and training are two different things. Don't ask me why we chose IG as our scrimming partner. No particular reason, we didn't even know who we were going to play against next.


We had the mentality that we could only beat the not-so-good teams and my strategies were not executed as they should have been.
Mentality: In the previous few tournaments, we had the mentality that we could only beat the not-so-good teams and my strategies were not executed as they should have been. As a result, the team started having conflicts. Mushi said he didn't want to play anymore, and iceiceice also added that if the team didn't improve, he would be taking a break and didn't really care about the DPC points. I told the team that it's okay and I will communicate with them and bring them back. In game 2 against LGD, the Divine Rapier exchanged hands many times and I told them that it's okay even if we lost that game. I wanted to see how strong their mentality would be going into game 3. At TI3, when Mushi's Aegis got destroyed by kyxY', that was also a training for mentality.
Strategy: During training, we talked about a lot of different details and we brought them out stage by stage. I still had more tricks up my sleeves for if we were to play more games. Take Outworld Devourer, for example: the Chines region prioritizes that hero a lot to the extent that they will just pick the hero in the first phase. I told Mushi that we can pick Huskar, and both him and Moon started practicing it and found it useful. We also tried it against Team Secret and it was indeed a good hero to play.
Regarding the two veterans, Mushi and Iceiceice, how did you help them reignite their flames?
Utilizing your players to their full potential is the basic job of a coach. I don't wish to go into the details of how I did it, but this is my responsibility and this is something other coaches should consider as well. Let's take game 3 of the Grand Finals, for example. They wanted to pick Brewmaster, but I told them that I wanted Broodmother. I have a player like Iceiceice to play that hero so why not use it wisely? It was the same for Pangolier. They kept banning it but suddenly decided to let it through. Since you let it through, then I will pick it. If we managed to win with it, LGD would be forced to respect that hero a bit more. Thereafter, Jabz suggested Dark Willow to me. I will just be direct here. After the opening minutes of the game, I already knew that the game was ours.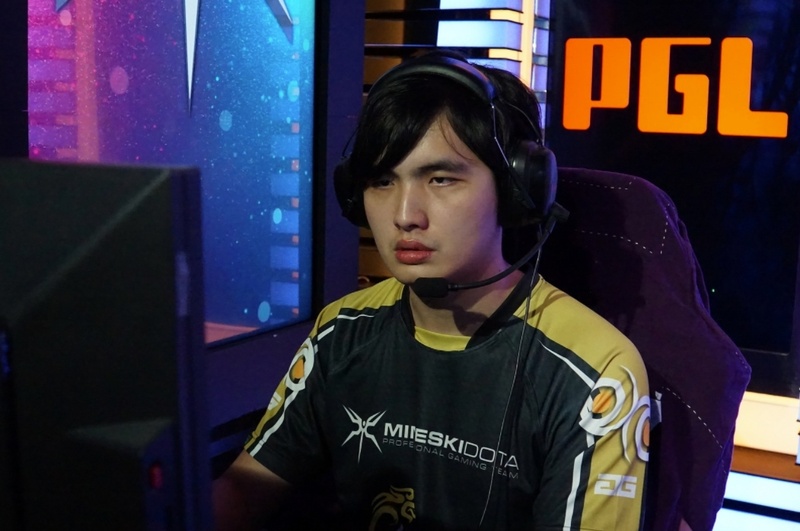 How did the team recover after losing game 1?
I was actually feeling very nervous each day. I asked my players if they were nervous and they said no. After going up on stage, I readjusted myself and started feeling better. I told myself that if I can't even calm myself at this tournament, how am I supposed to deal with it at a bigger tournament? When we were going up on stage, I told my team that we are like the away team in the competition. When I heard the crowd cheering for LGD, I got bloodthirsty and I really did not want to lose the match.
Did you know about the 322 incident at DPL?
Weird, why is everyone asking me this? That day, a group of people surrounded me when I was having a smoke break and told me about two new teams putting up a bet for the first to 10 kills. Why are people asking me this when I am not even in a Chinese team anymore? Are they trying to imply that whenever I lost the draft it meant that I placed bets on the other team?
Coincidentally, one of your sponsors is related to betting. Are you affected by your sponsors?
First of all, I am just a coach. Don't mention sponsors, I don't even talk to our boss. I just want to do my job well. With regards to being affected or not, people can judge for themselves. I just want to talk to people who have the ability to make their own judgements.