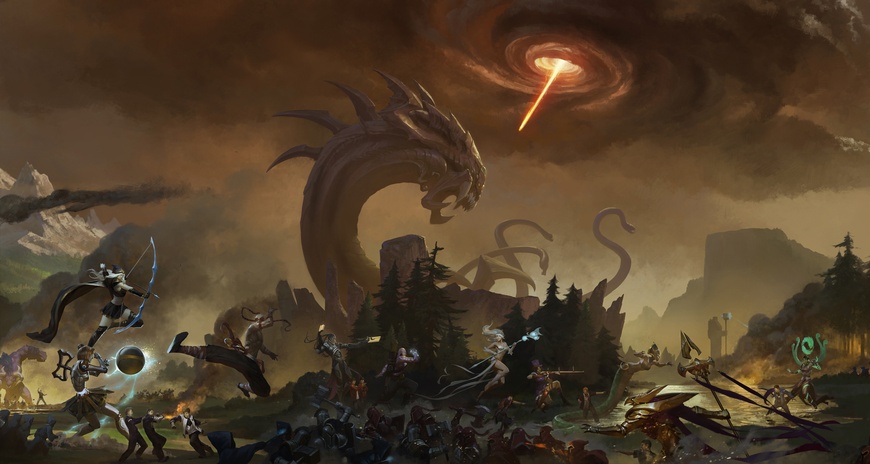 League of Legends has enjoyed one of the most colourful and celebrated histories in all of esports, and Riot Games' latest teaser for MSI 2018 serves as a grand reminder of exactly what is on the line at the event.
"Battles are defined by the acts of great warriors," the husky-voiced narrator explains, as we fly through a panorama of a battlefield with warriors that closely resemble minions. The video then lingers on a gigantic apparition of Kha'Zix, martialled by Đỗ "Levi" Duy Khánh in Gigabyte Marines gear, a glorious throwback to the junglers domination of the Play-In Stage at the previous MSI.
A plethora of similarly iconic champion and player combinations from Mid-Season Invitationals past then follow in the same fashion, providing a respectful nod to some legendary players and heroic moments.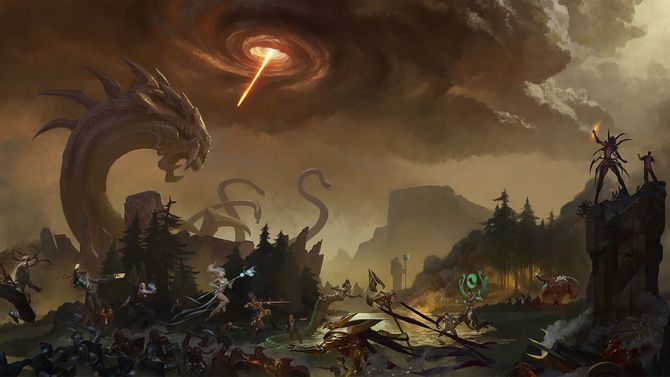 Alongside the video release, Riot also revealed a full version of the gorgeous tapestry, available for perusal at its own website link, with annotations provided to break down exactly who is represented on the story-filled virtual canvas.
The website comes with its own downloads for high-definition wallpapers, both for mobile and desktop platforms.