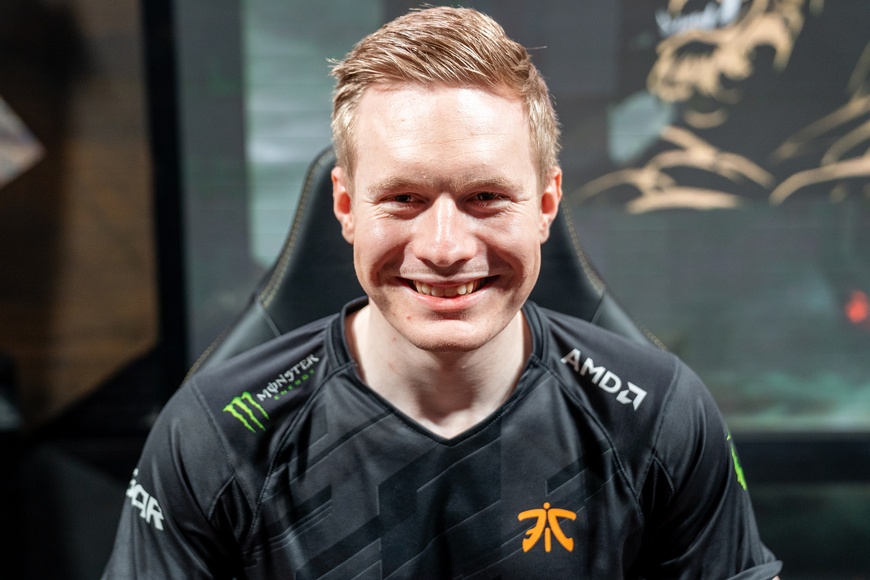 The Flash Wolves might still have their claws in the first spot of the 2018 Mid-Season Invitational Group Stage standings after Day 4 of games, but their grip is considerably more tenuous after their impressive win streak finally came to a comprehensive end. Meanwhile, Team Liquid's dreams of progression stayed alive after they enjoyed their first 2-0 week.

Royal Never Give Up 1 - 0 KingZone DragonX 

A delayed invade at level one paid off as KingZone shut down Liu Liu "Mlxg" Shi-Yu Shi-Yu early on. Khan's ward on red side helped the Korean squad determine that Mlxg was at blue, not only leading to first blood, but also to another kill much later when Mlxg made a sketchy attempt to catch up in experience by invading Peanut's red side (and failed miserably).
However, Mlxg did catch up later on, when RNG took a slight advantage bot thanks to Shi Shi "Ming" Sen-Ming Sen-Ming's engage on Alistar, and when they started playing and making picks around Malzahar and Ornn's reliable crowd control abilities.
And Yan "LetMe" Jun-Ze's Ornn developed into a super tank as the game progressed. He became so difficult to take down that it eventually led to a situation where he survived for so long in a 2v1 that his entire team was able to rally to him, with the subsequent teamfight culminating in an ace in favor of RNG. They didn't look back and closed out the game.
Fnatic 1 - 0 Flash Wolves
Taiwan's Flash Wolves had stood a cut above the competition with a phenomenal 6-0 record heading into Day 4, but it was a hotly-contested battle against Fnatic. The European side forged themselves a slight lead, but it was swiftly cut down, after a period of sloppy positioning saw a couple of players get picked off.
With the road open for the Wolves to take Baron and close out the game, one man stood in their way.
#MSI2018 pic.twitter.com/k0L9NeUfhj

— lolesports (@lolesports) May 14, 2018

Mads "Broxah" Brock-Pedersen deservedly took the limelight after back-to-back Baron steals not only kept Fnatic in the game despite their errors, but also ensured that (with Gabriël "Bwipo" Rau's solid splitpushing on Camille) Fnatic were able to hand FW their first loss.
Team Liquid 1 - 0 EVOS Esports
Jake "Xmithie" Puchero clearly put his faith in the right jungle god for his game against EVOS, as his own Baron steal helped Liquid grab their second win of the competition.
🤔 #MSI2018 pic.twitter.com/E10RqDUmZR

— lolesports (@lolesports) May 14, 2018

However, unlike the previous game, this matchup was not what you'd consider neck-and-neck, as TL carved open a slight early edge through the botlane that they allowed to blossom into a healthy mid-game lead. When EVOS set up at the big purple worm, it was a move that could be considered optimistic at best, and desperate at worse, and Xmithie's steal ensured that the match would be over soon.
Royal Never Give Up 1 - 0 Flash Wolves
After suffering their first defeat of this year's competition, the day went from bad to worse for the Flash Wolves, who ensured that first place would still be up for grabs on the final day of games by losing to RNG.
To add insult to injury, the Chinese side started Hung "Karsa" Hau-Hsuan, a name that used to be synonymous with the Flash Wolves, as their jungler for the game. Alongside his Graves, RNG pulled to within one win of the Flash Wolves in the standings.
KingZone DragonX 1 - 0 EVOS Esports
There have been a few notable surprises in this tournament, but this was not one of them, despite the promising performances that EVOS had offered in some of their games thus far.
The victory came in a quick 26-minute snowball, despite a surprise appearance from AP Kennen courtesy of EVOS's top laner, Phan Phan "Stark" Công MinhCông Minh, who finished with a respectable 4/2/1 score - even though his team was handily beaten by a strong poke composition of Zoe and Ezreal.
Team Liquid 1 - 0 Fnatic
The transatlantic rivalry needed to be won by TL for the side to have a real chance of progressing into the competition's semfinals, and the North American squad duly followed through, eventually dismantling Fnatic despite a game that dragged on for almost forty minutes.
The match also provided a platform for the return to form of Yiliang "Doublelift" Peng's Jhin, who performed admirably to finish 5/1/6.
Here are the standings after the third day of the group stages at MSI:
The action isn't over yet, with the final deciding matches of the Group Stage set to take place tomorrow! What was your favourite clash from Day 4?