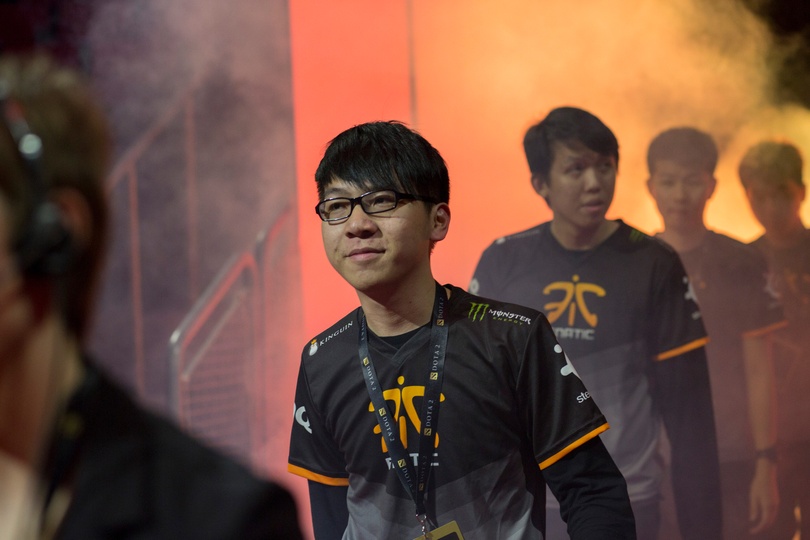 Fnatic, 2015: Back in the days of early domination. Photo by: Valve
"A player's mood decides whether you have a job tomorrow... or not": Insight from ex-Fnatic coach Muriel "Kips" Huisman
After Fnatic's elimination from the Boston Major (2016) qualifiers, Chong Xin "Ohaiyo" Khoo sat in the driveway of the team's house, trying to hide his tears from his teammates and the film crew that was documenting their journey. "I still feel like I haven't done enough," he confessed as the rest of the team and their support staff wondered what would come next. Inside the house, the team's analyst, Muriel "Kips" Huisman, sat hugging her knees on her chair. Fnatic was fragmented and lacked direction after failing to qualify for a tournament that seemed all but assured.

For a long time, Fnatic was the best team in Southeast Asia. Since 2015, they dominated the region and achieved top six at the Shanghai Major (2016) and the Manila Major (2016), and fourth at The International 2016. After drama and poor results plagued their European roster, Fnatic's management scrapped the Dota 2 division and reemerged a year later with the team led by Chai "Mushi" Yee Fung. Fnatic was also one of the first organisations in the region to employ a full-time analyst, hiring Kips before the Manila Major. Unlike many coaches who used to play professionally, she had no professional Dota experience and wears her 2700 ranked MMR as a badge of honour. She takes immense pride in proving that MMR isn't necessary for an analyst to be great at their job at the highest level of play.

Mushi's supreme and long-lived reign in Southeast Asia – especially in the year and a half since his acquisition by Fnatic – makes it hard to talk about South-east Asian Dota without mentioning him. After Fnatic took fourth place at The International 2016, fans were excited to hear about the team's newest roster additions. Marc Polo "Raven" Fausto, Nico "eyyou" Barcelon and Jimmy "DeMoN" Ho officially joined Mushi and Ohaiyo in early September. The new trio was coming off a hot streak with TNC at The International 2016 where TNC took 7-8th place after eliminating tournament favourites OG. Fnatic also formally announced that they had signed Kips for the new season. Hype built around the new roster, which promised to continue Fnatic's domination over Southeast Asia and the world.

And then it didn't.

Fnatic attended the MPGL Southeast Asian Championship on September 9, where the new roster placed fourth behind Execration, MVP Phoenix, and Mineski. Filming for Valve's True Sight documentary series began just over a week later before Kips arrived at the team house. According to Kips, True Sight was "about two weeks [of filming] and it was a lot of fun actually because I don't really get to share my job with people all that much." However, the excitement of having the film crew over quickly waned as internal problems destabilised Fnatic:
"The challenge of dragging that team as far as they could go was very intense and I guess I sort of enjoyed it in a way. But results were lacking and we could not see a solution to all of our problems, and we got mired in all of those tiny details when you really want to be growing with the team […] We were not in a good place with the team."
While she thrived in a situation that brought new challenges and opportunities, the players struggled to resolve internal issues that only intensified when the team was not invited to the Boston Major. The roster hoped that Valve would judge their previous accomplishments at The International sufficient to justify an invite. Instead, Valve chose to invite Execration and MVP Phoenix to Boston as Southeast Asia's representatives, meaning that Fnatic would have to fight for a qualifier spot. Kips admitted that despite attempting to approach the season with no expectations, she assumed the team would attend the Boston Major.
"When [the invite didn't come] we realized that we had our work cut out for us. You start working against that expectation of making Boston because every time a step towards that fails you feel demotivated because you were going to go there. And it gets farther and farther away from you with everything you try. That's killing. That's one of the hardest things about that period, I think. Realizing that what you were basically sure was going to happen is slipping away from you, and try as you might you can't get a grip on it."
The first episode of True Sight covered the team's initial high hopes, failure to meet expectations, and their attempts to find a solution to their woes before the start of the Boston Major qualifiers. Personalities clashed within the team and members attempted to overcome language barriers and incompatible playstyles. "Something is clearly wrong with our team." DeMoN says as the first episode of True Sight concluded. "Whether it's how we play – our play style – not thinking the same thing on the same page. We're not building chemistry now, we're just playing all as individuals." Still, the players and their support staff attempted to mitigate their problems before qualifiers began on October 27.
"… Polo and Nico were under pressure from the entire Mushi situation. Jimmy really wanted to work with Mushi and he really enjoyed learning so much over there, but it was also very hard for him because he was a guy who needed a pat on the shoulder sometimes and Mushi is not in the habit of giving out shoulder pads, you need to do that yourself. For them the pressure was pretty rough because Nico and Polo thought they would disappoint their sensei. Jimmy was on his 23rd team or something ridiculous, and he wanted to make it work and it was all still going downhill."
Viewers watched as Fnatic's hope for the new team went into a tailspin. Despite a strong start in the Boston Major Qualifiers, Fnatic was under enormous pressure to qualify, under which they eventually crumbled. On October 30, 2016, Fnatic were eliminated after losing two games to WarriorsGaming.Unity. While things seemed bleak Fnatic attempted to try one more time at ROG Masters before deciding if they would disband the roster.
Kips remembers:
"So we spent about two weeks preparing, really going back to the basics (...) You know, once more unto the breach. But even in that environment with so little pressure (...) We were sitting in a LAN café together with 20 other teams, noise everywhere and people shouting. It was a very informal environment. And even there we just couldn't make it work, and that was the moment we realized that we had truly tried everything."
Fnatic officially released DeMoN, eyyou and Raven from the roster on November 28, 80 days after the roster was officially announced and for the first time in a while, Kips had space to think and reflect. Fnatic's next official tournament was ESL One Genting starting in early January but the team had only two players. She was bound by her contract to stay with the team until January, but made plans to accompany Execration as their analyst at the Boston Major, at least until Execration was unable to acquire visas in time for the event.

"That was painful. Players won't say anything, they won't agree to join you until the Major is over and everyone is shuffling. So I watched Boston. I tried to make sense of it all, keep my grip on the matter, but it was so painful to watch this tournament where I had two chances to get there and both had slipped away from me. It was very hard to actually focus on my job. In a sense, I only got myself back together when we had a full lineup again and we were going for Genting."
Before Genting, Fnatic took a chance with three new players and made an official announcement on January 4, two days before Genting. Ng "YamateH" Wei Poong, Kim "Febby" Yong-min, and Muhammad "inYourdreaM" Rizky – a promising new player from Indonesia who had climbed to the top of the ranked leaderboards – were the team's latest acquisitions. The new team began to practice as Genting and Valve's deadline to lock rosters before the new season approached, but found that communication was still a problem. YamateH did not speak English as a first language but was willing to learn so long as everyone else was equally committed. InYourdreaM was sometimes unable to practice due to issues at home, forcing Fnatic to use a stand-in during those periods. "We could have hired [Abed Azel "Abed" Yusop], you know, and he would have been happy to join us and I would have been very happy to have him," Kips said. "But we went in on the first person we asked out of a sense of loyalty."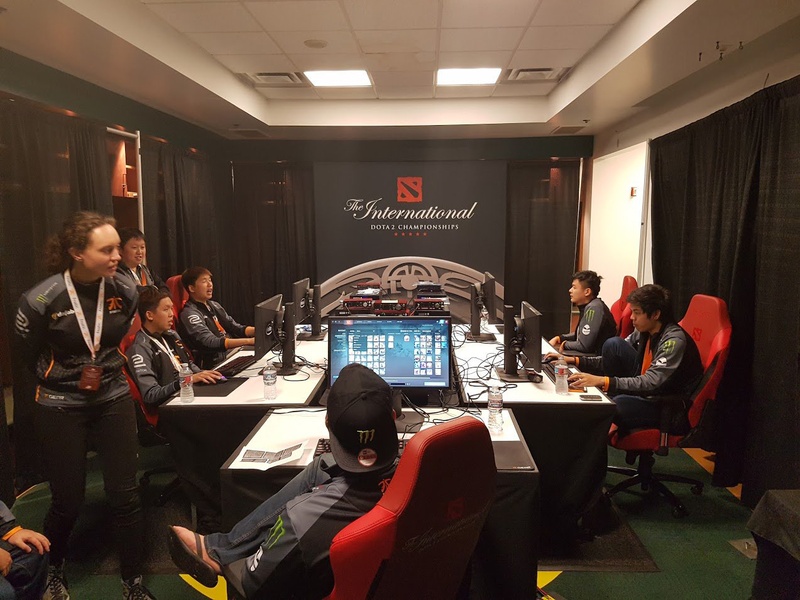 After two losses against Virtus.pro and Team NP in the group stage, Fnatic was eliminated from ESL One Genting without one single win. Shortly thereafter, with the roster lock deadline two days away, inYourdreaM informed the team that his problems at home were too significant for him to commit to the season with Fnatic. With no options immediately available for a replacement, YamateH also decided to leave the team to pursue options elsewhere. One month later, Mushi also left the organisation. Fnatic's run had come to a halt, leaving Kips in a limbo, free to think more about how the team dynamic deteriorated.
"There is not too much of a culture of hiring on the "soft skills"; so, whether someone is talkative, whether someone is good at handling his emotions, whether someone is good at fighting things out and then making peace again. All of that gets left by the wayside. Dota people like to think that this game is 100% about skill and if you're skilled enough you can make everything fit. But if you look at a team like Liquid they had three [9K MMR] players on their team, but they still needed one more roster change and several months to figure everything out, divide the roles and make sure that those skills could actually be utilized. Now they're back to being one of the top teams in the world. But it took them months to figure it out, and you really have to not underestimate that."
The subject of team dynamics and roster instability is of great interest to Kips, who suggests that one reason why teams change so frequently is that Valve has given players too much power. "… While that is a good way to protect them from scamming organisers and crooked team owners (…) It leaves a kind of organisational structure intact where all the support staff from the manager to the social media people always have to make sure that the pros are happy with what they're doing." With staff wary about falling out of players' good graces, it becomes more difficult to accomplish their jobs if they feel the need to disagree: "If you piss off a player too much they have the power to just fire you. This leads to managers being mostly babysitters instead of people who have the power to keep the team on schedule."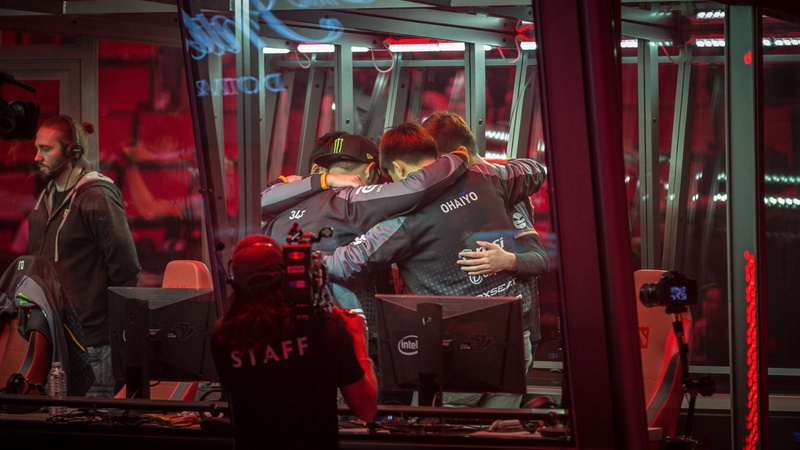 Not only does Kips express frustration with the culture of avoiding conflict with players, she also maintains that in many teams support staff were only employed when there was an immediate problem. Instead of keeping staff on hand to prevent internal issues from growing, players only sought help when problems had already gotten out of hand. Once team conflicts became unmanageable players would begin the process of eliminating perceived troublemakers:
"… Within these teams, the one with the power to fire you is the guy sitting at the computer next to you. So when two people go upstairs to talk in private, you have to wonder what they're talking about. And this leads to all these insecurities in teams where players are not sure if they're going to last beyond the next roster shuffle because all they have is the word of their teammates. There are no hard evaluations on performance, there are no metrics to measure anything by, and your contracts are often very fluid too. You have no manager who can say that it's going to be alright, the player is a valuable asset to the team, and we're going to keep working with you even though we might personally disagree on some things. No, they can just kick you for personal disagreements if they play enough politics with the rest of the players."
With all of that now behind her, Muriel now looks to the future. TNC recently brought her on as a coach at the Kiev Major, where the team placed fourth in the event's group stage. While their run was stopped short in the first round by South-east Asian rivals Team Faceless, the young squad turned heads and proved that they were a team to watch. As coaches become more highly valued in the competitive ecosystem, Kips is hopeful that she will get more chances to prove her worth despite her humble beginnings.
"The same lack of professionalism I'm rolling my eyes about sometimes is the same reason why I got my shot. No one would put up with an amateur like me if everything was already solid and determined and professional, so it works both ways."