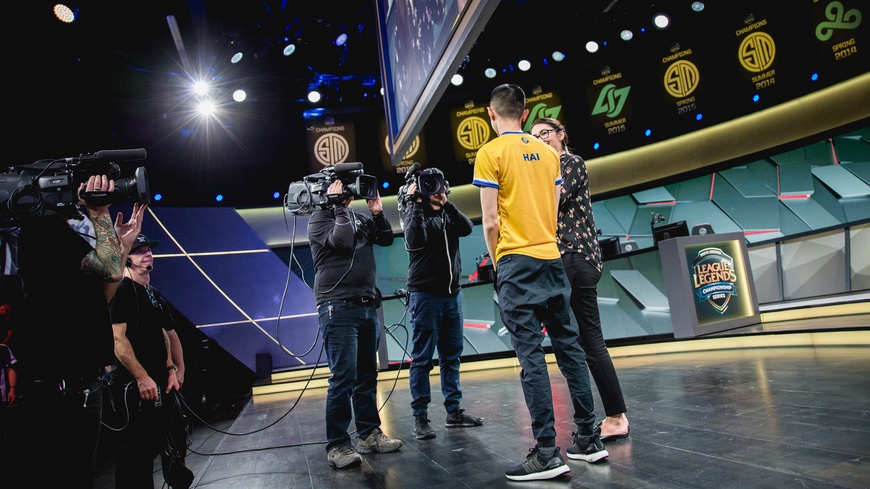 The North American LCS has committed to earlier starts on its Sunday broadcasts, aiming to make its show more accessible to viewers from the East Coast and Europe.
An announcement over the weekend stated that the change will come in from as soon as this upcoming Sunday (the 18th), as Riot bids to pull in the maximum number of eyeballs to its showpiece NA product, both domestically and from Europe.
The popular new pre-show 'NA LCS Countdown' will now begin at 11:30am Pacific Time, with champion select for Game One now starting at noon. That means that Central European viewers can kick off the action at 9pm, with the last game scheduled for 1am, rather than having the majority of games starting in the morning hours - which had previously made watching the matches live nigh impossible for those in work or school on Monday.
The NA LCS broadcasts had filled later slots previously, before the EU LCS swapped to a Friday/Saturday Best-of-One format, as it prevented there from being an overlap between the streams from the two regions. Now that the format has changed, however, Sunday broadcasts had only filled later slots in Weeks 1-4 because Riot "believed it to be important to maintain the same time on both days," according to Chris "RiotChopper" Hopper. But after a deal of public complaint, the company are revising that decision.
"After reviewing the amount of community feedback from EU and East Coast viewers and the audience data showing viewership fading for the late Sunday games, we decided that it was worth the potential confusion to gain the additional audience that should come with an earlier start time," he said.
"We noticed that the drop-off in viewership was more pronounced on Sunday than on Saturday; as many community members have mentioned, most fans can stay up later on Saturdays because they don't have school or work the next day but don't have the same luxury on Sundays. So, we'll be starting earlier."
The announcement also noted that in the case that it becomes apparent the fix isn't working, then Riot will revisit the schedule, but a reevaluation "would be predicated on 1.5 splits worth of data". In other words, the change should stick, at least for the rest of 2018.