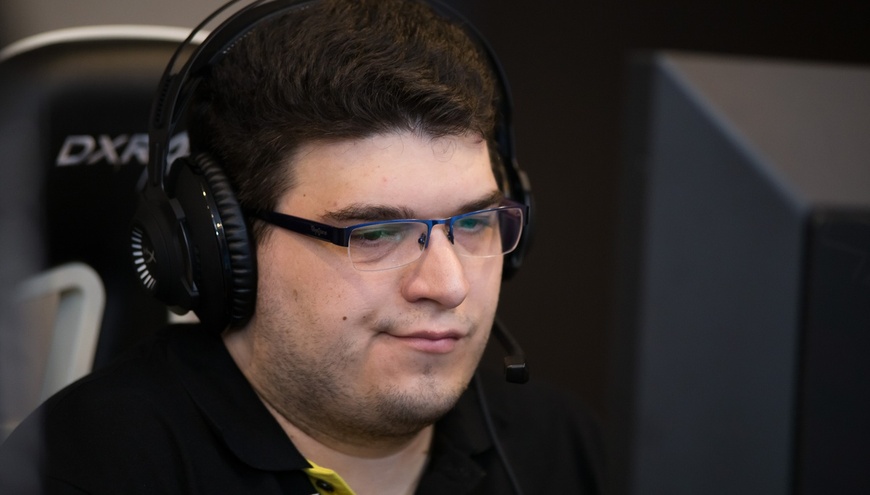 Unsatisfactory results have finally caught up to Natus Vincere, forcing them to rethink their lineup after the roster lock. Now, Fedor "velheor" Rusikhin will step in to replace their newest position 5 support Nikola "LeBronDota" Popovic for the rest of this season, the team announced today. The change is already registered in Na`Vi's SuperMajor line-up. Forfeiting their spot at The International 2018 Closed Qualifiers with the move, Na`Vi leave only two teams respecting the roster lock in the CIS region: Vega Squadron and FlyToMoon.
We are introducing the changes to dota 2 roster. Please, welcome our new support Fedor "velheor" Rusikhin! A massive shout-out to @LeBronDoTa for being a part of us and GL&HF further!📰https://t.co/8PQTNTAoII#dota2 pic.twitter.com/3wYY14LL9M

— Natus Vincere (@natusvincere) May 14, 2018
With this roster change and issues with getting UK VISAS on short notice, Na`Vi has withdrawn from ESL One Birmingham 2018, instead gathering in Kiev to bootcamp for the SuperMajor held in early June.
"We've decided to replace the player now and withdraw from Birmingham, which was uncertain anyway due to visa issues. At the beginning of the next week we will gather for a short bootcamp in Kyiv, after which we'd go for a 1-week bootcamp in China for the full-fledged Supermajor preparation. Upon the return from China we would return to the training base in Kyiv again, and will be playing TI8 open qualifiers from there."

— Igor "caff" Sydorenko — Na`Vi Dota 2 team manager:
The addition of the young Russian support marks another position switch in the team, moving Ilya "Lil" Ilyuk back to position 5, which he played early in his time with Na`Vi. Taking the position 4 from one of the best roaming supports in the world will sure to put a lot of pressure on velheor, considering his short experience in the pro scene. Starting off in the now-disbanded Cascade Esports back in 2016, his only appearance outside of a few mix teams was a short-lived stint in SFTe-sports since February 2018 until now.
Here's the new Natus Vincere roster:
The legendary Ukrainian tag have been having a very tough time recently, struggling to place high on any event for almost two years with Adrenaline Cyber League 2017 marking their only victory outside of qualifiers since 2016. The additions of Crystallize and Vladimir "RodjER" Nikogosyan at the start of this season slowly, but consistently built their strength and improved their results, returning them to the status of a feared opponent.
Unfortunately, due to issues within the team, SoNNeikO and RodjER left, forcing one of the biggest transfers in CIS between Na`Vi and Virtus.pro. Only two weeks after the transfer was enough to show which team benefited from it, as Na`Vi failed their first event with the new roster at ESL One Katowice 2018, marking a start of another long struggle for the team. Despite demonstrating high motivation and convincing their CEO to give them more time regardless of the roster's unsatisfactory results, their latest disaster at EPICENTER XL, where they beat both favorites of their group but still got eliminated, finally forced the team to make changes and prepare for The International 2018 Open Qualifiers bloodbath.