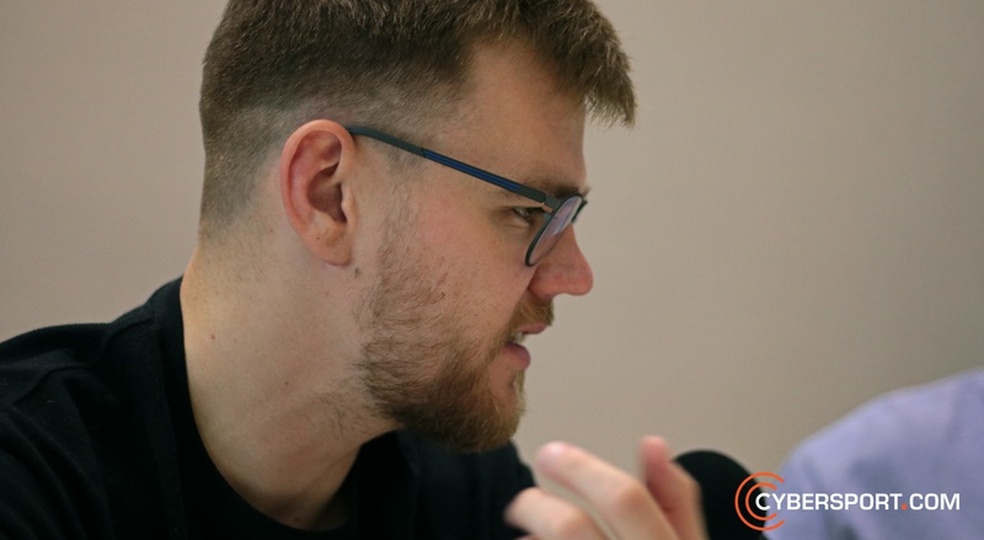 NEO at FACEIT Major: "I've been nothing but happy and surprised how good snatchie is."
On media day of the FACEIT Major, we spoke to Virtus.pro veteran Filip "NEO" Kubski about the "bears'" struggles and the arrival of Michał "snatchie" Rudzki.
* * *
My first question is regarding the current state of Virtus.pro. How are your confidence levels going into the tournament?
It's been a really difficult time for us. We've been having some line-up changes the past couple of months and we've been really short on time recently, as there was a player break, two tournaments — one before and one after the break. Then we came here and maybe we should've taken a break or a bootcamp maybe, but at the same time, we knew the line-up was going to change again, so there was no point doing a bootcamp if you know you won't play with that line-up after the tournament.
So it's been rough and we've just been trying to remain confident enough to at least reach the goals of this trip: to advance and secure a spot in Katowice.
You spoke about roster changes so let's talk about snatchie. He joined you guys less than a month ago. How's he getting on? What does he bring?
We're still learning [about] him and he's trying to adapt to the team still. Changing a player is a big process. Everyone has to adapt a bit and since we've always played with the same line-up, it's even a bigger change for us. But snatchie is such a great player, he's really open to every idea we have and is also giving input from his point of view. I'm really happy we got the chance to choose this player, because he's really active during the game and so far, I've been nothing but happy and surprised about how good he is.
If you had to compare the skillsets that Snax and snatchie brought to the table, what would you outline as the main differences?
This was the first time that we make a change and I haven't played with the new guy. Before, we'd always test and try different options, but here the decision was made. It's different times as well, as people have contracts, you have to buy-out people from other organizations and it's totally different. But I found out how similar snatchie is [to Snax] — they're both very active during the game, giving ideas; the biggest difference is just that snatchie is more focused on being a sniper compared to Snax. At some point, we were missing a lot in the sniper role in the team; people who were not dedicated snipers wanted to AWP and so on. But here, we know he's an awesome AWPer and that's the strength of our team. We're still learning how to use the sniper more, but [snatchie] has a huge knowledge since he's been a sniper for the majority of his career.
About New Challengers, your first series is against NIP. They're just coming out of a playoffs exit at DreamHack Stockholm. What kind of mentality are you going in with? Do you have something prepped in advance, or are you going to adjust on the fly?
CS:GO is so competitive right now. There are so many great teams and just that a team has been playing really well one week ago doesn't mean they'll be 100 percent the same team as they were before. They were playing before their home crowd in Stockholm — and it's not only them; every team playing in front of their home crowd will get more motivation and strength — but in the end, it doesn't change anything. We're going to give our best to win the game. Of course, we have some stuff ready, some stuff has to be invented and improvised. We'll see.
I see you're sitting in the new color, green and purple. How do you like the new colors? It's been orange and black for such a long time...
Yeah, that's true, VP was orange for many years. [laughs] We were kind of afraid to change at the start. We wanted something new for quite some time for sure but when they told us it's going to be totally new, we didn't feel so great seeing it at the start. But once we started using it, it felt nice and fresh and that's not a bad change — not as bad as we thought it would be. [laughs] It's great we're getting new sponsors.
Disclaimer: Cybersport.com and Virtus.pro are a part of the same esports holding.
More FACEIT Major coverage
New Challengers interviews
— 
 Dosia: "B1ad3 is rearranging our in-game approach entirely, on all maps."
— 
 Lekr0: "We can't underestimate VP even though they had a bad streak."
— 
 Magisk: "I don't think that any team should be guaranteed a spot at the Major for being top 8."
 Features
— Three lessons we learned from DH Stockholm 
— Why FACEIT Major's system is so damn good
— Which CS:GO players could repeat a Major title — and what are their chances?
— The top 10 players for MVP contention at the FACEIT Major
— The five CS:GO Major series you should watch before the FACEIT Major