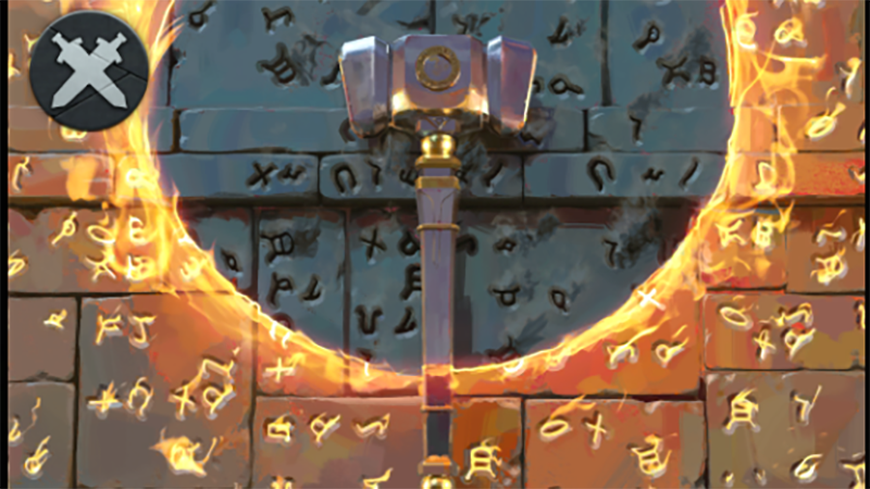 A new item card was revealed by Valve last night. Demagicking Maul is a 5-gold attack weapon that is here to make short work of your opponent's improvements.
The Maul not only buffs the hero wielding it with +2 attack, which is always a nice bonus to have, but every turn — if the hero wielding it is unblocked — can be used to destroy a random enemy improvement. 
While random effects are usually bad in TCGs, here we're talking about improvements and usually a tower will have one or two of those at any point of time, which makes the Maul very effective. What takes away from its power is the prerequisite that the hero is unblocked, which is hard to achieve. Players will try to spawn creeps to block heroes usually, and rarely will the strongest units on the field remain unblocked. 
Still, a one-off might be good in Gauntlet decks perhaps.