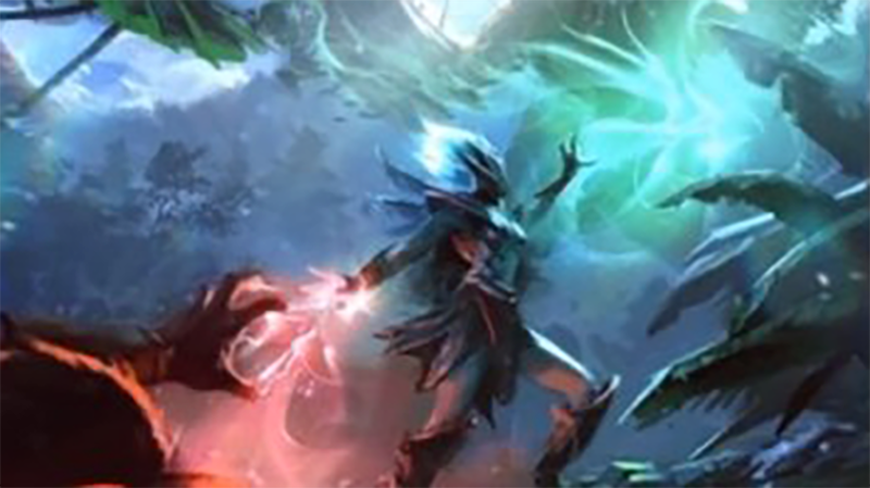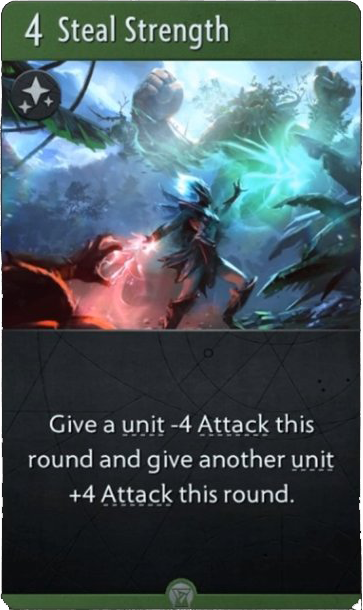 A new green spell card was revealed over the weekend: Steal Strength. The 4-mana card takes -4 attack from a unit and gives +4 attack to another unit — simple as that.
There's not much to analyze here, really. There are but a few uses for the spell. One is to target directly opposing units to make for a 8-attack total difference and basically win you the battle this round. Another is to steal from one battle position so that your own unit doesn't die and buff up another of your units in another battle position so that you win that one instead, or just push more damage to a tower, if that position is unblocked.
It's a simple and efficient card and will likely see a lot of play in the Gauntlet, where single card value is especially important. The buff is swingy enough to potentially be played in constructed green decks too, of course, especially in some sort of green/red midranges (used for trades) or green/black aggros (used to buff tower-attacking units).