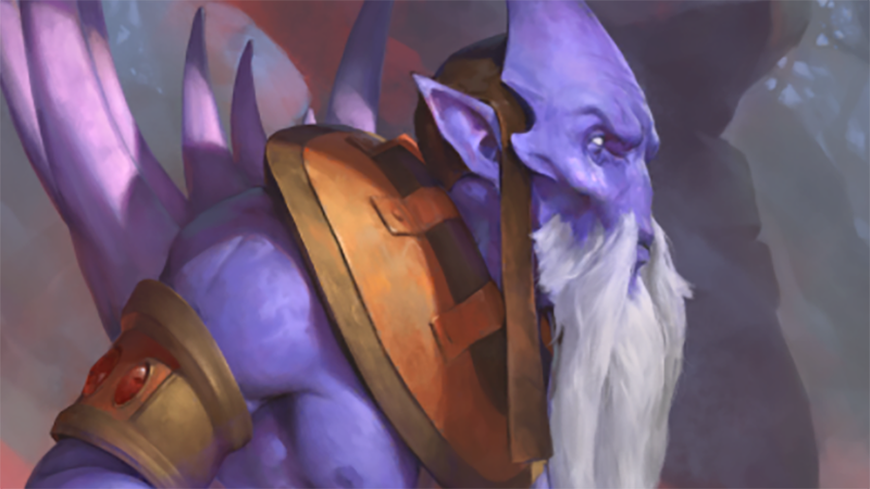 A brand new green Artifact hero was revealed this Sunday, as Dark Seer entered the TCG world. 
The Seer comes with 5/0/9 stats, following the low attack/high health philosophy of green heroes. While other green heroes are about durable protection in the forms of healing, or shields, or armor, Dark Seer aims to save allies another way.
His active ability Surge is on a 2-turn cooldown and moves a unit to another lane, which is always useful in a game of Artifact where battles are waged on three fronts. Surge can be used to save an ally from a deadly encounter (for example, moving a hero to another lane and placing a chump blocker to soak the damage instead); or, given that you get to chose the lane where your unit is moved, it can be used to exert pressure (or alleviate some in return) where nature calls.
Dark Seer's signature spell, Ion Shell, is a bit more direct, but still strong nonetheless: it modifies a unit with +3 Retaliate.
Since this is a permanent effect, it's best used on heroes, who not only will return to battle if killed, but are hard to kill in the first place. To get optimum value, Ion Shell should ideally be used on durable heroes for maximum retaliate-per-turns-alive efficiecy and, thankfully, green heroes have durability in abundance.