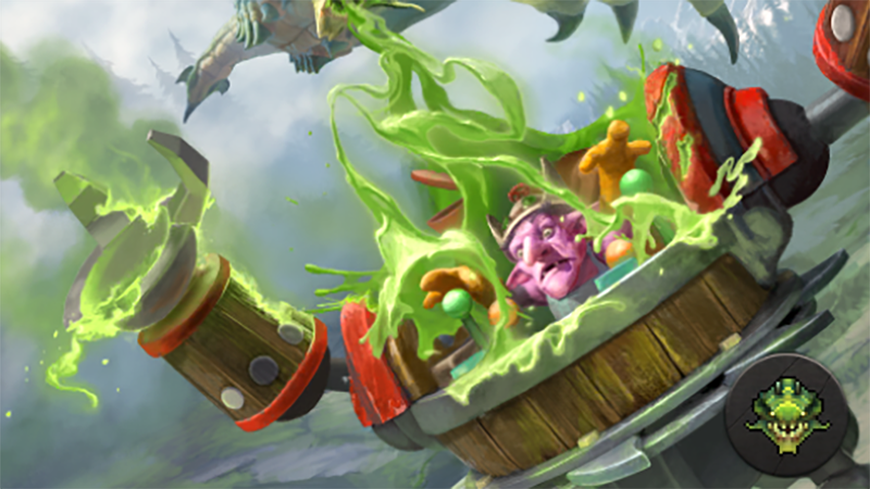 It's time to spit poison on your enemies and have them corrode to death. Viper's here.
Viper is one of the last green heroes yet unrevealed, according to Artifact's official Twitter. The snake follows the principle of green heroes well — low attack, high health — and is statted at 4/0/10. Its reactive ability, Corrosive Skin, is aimed at weakining the opposition, modifying units that damage Viper with -1 Attack. Already with a lot of health points at 10, you'll want to pair Viper with the enemy heroes or beefy minions: Modify effects are permanent, so they'll remain even after the enemy hero dies and redeploys. 
Viper's signature spell is Viper Strike, a persistent DoT effect, which deals 2 piercing damage to a unit before the action phase until the unit dies. With the damage ignoring armor, it's one of green's most effective ways to deal with durable red heroes. Green units are usually low on attack so getting through red heroes' armor can be a bit tough, but drop a Viper Strike on one of them and see them gradually melt, whily you chump block with neutral creeps or soak them with your high-health units.