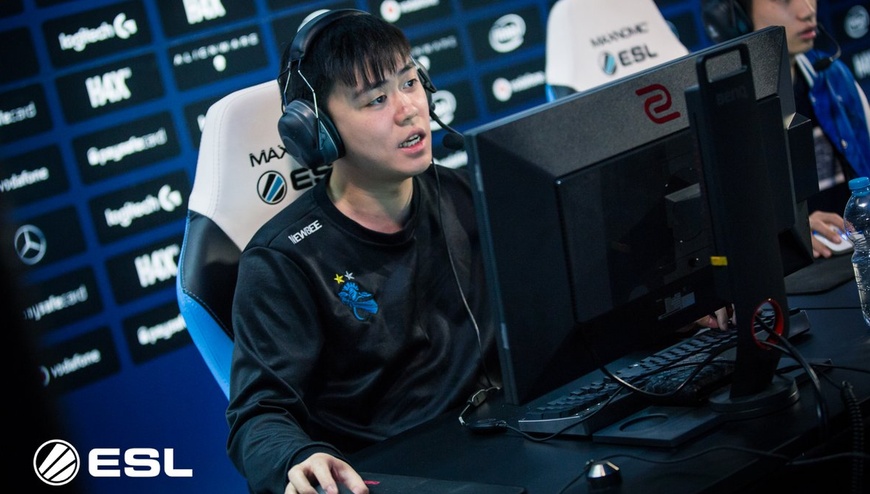 Newbee offlane player Damien "kpii" Chok talked to prodota.ru about the team's lacking performance at ESL One Katowice 2018 due to continusly repeating mistakes and terrible drafts as well as his high opinion of Vici Gaming.
Newbee is one of the most unstable Tier 1 team this season. You are being thrown from victories against serious opponents to what has happened in Poland. What is the reason behind it?
Talking about this event in particular, the reason is simple: Chinese New Year. All Chinese players take a break during that time, so we simply didn't practice enough before Katowice. Talking about the season in general, it is hard for me to answer. Even when we win, we continue to work as hard as after losing. Losing just happens, that's all.
Things weren't going your way from the beginning, but the Evil Geniuses match was a disaster. What happened?
We drafted terribly in both games. The maps were practically lost during the draft. We didn't even get a chance to play Dota before we got crushed on lanes and it was over. It sucks to lose like this, but it happens too.
You picked Bounty Hunter in the game you lost in 17 minutes. Other teams were picking him too, but were more successful. What is the idea behind BH in this meta?
He constantly roams the forest and can pressure all three lanes from there. He can win all three lanes and snowball combined with high kill potential heroes. His game is kills, snowball and vision. But if you lose lanes as hard as we did, then he is just a walking ward.
You hold fifth place in the Dota Pro Circuit standings. Do you think there is a chance you won't get a direct invite to The International 2018?
We can't relax yet, of course. Not until we gather enough points to not let anyone kick us out of the top 8 even mathematically. How much do we need for that? 4,000? We will continued to do our best and try to win even after that.
What is the bigger motivation in the new system: getting more DPC points or winning an event, even if just a Minor?
There is no choice like this for any professional player. Everyone simply tries to win as much as possible. The International is in fact more important and everyone wants to be the world champion, but you want to win all the time.
Vici Gaming are showing great results this tournament. What is their strength?
They are the strongest Chinese team without a doubt right now. They play classic Chinese Dota, like we do. It is always simple, "honest", without crazy tactics, but they are better at playing against European and CIS teams than we do. They adapt to all changes in the game much easier. They will be ready even when something crazy starts happening on the map. We have some problems with that. To be frank, we are really bad at adapting to these things.
How can you fix this? Should you practice against European and CIS teams more? Or change your mindset?
First of all, we are bad at learning our mistakes. We play a lot of practice and official matches against Western teams, but every time we repeat the same mistakes. We will overcome our difficulties If we learn how to take away from our mistakes.