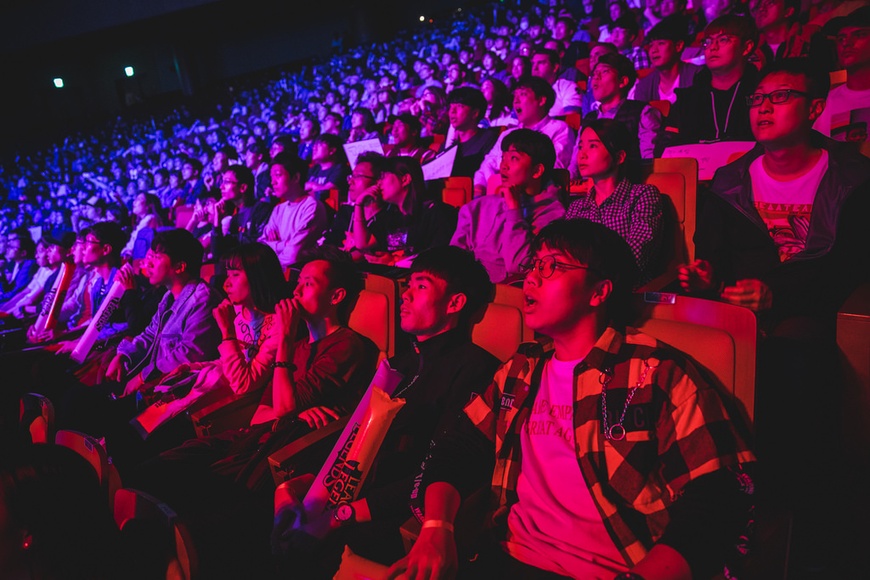 The South Korean League of Legends community is reeling from Europe's sudden takeover in the 2018 League of Legends World Championship's first day of Group Stage action. Team Vitality outlasted Gen.G in a brawl-heavy game, whereas G2 Esports leveraged Petter "Hjarnan" Freyschuss's Heimerdinger to great effect against Afreeca Freecs.
The following are some of the reactions compiled by Reddit user roylovesatp from forums on Inven and PGR21.
— At least for just today we have to admit EU>LCK...

— LCK slumped a lot. Other leagues caught up to our level.

— Afreeca is over. The team that beat Gen.G, Vitality, looked very strong. KT is our hope!

— Vitality vs. Gen. G was one hell of a fun game.

— In today's matches LCK felt too predictable while EU is creative. I don't know why Korean teams didn't ban champions that EU teams play well. Did they underestimate the region...

— Afreeca: 1. Did not check Hjarnan's Heimer picks. 2. Checked but ignored it. 3. Checked and thought they could destroy it. Whatever the case is, very disappointing.

— This isn't "Gap is closing," there is no gap.

— 5 Korean cannot win...

— Looking at Crown play like that, I kept wondering why they didn't bring Fly.

— Seriously LCK mid level is the worst. Fly got shit on in NA and received severe criticism from experts but got top 3 in LCK. Kuro struggled against PerkZ as well. If he played vs Caps he would've straight up lost lane.

— EU 1st seed hasn't even played yet btw.

— Instead of cursing and trolling in solo queue, Afreeca should've watched other regions' games.

— Ah wait my Pick'em... It's over this year too.

— When I was watching Afreeca I was like: "What am I watching? these guys are so bad," and after watching Gen. G, Afreeca looks a lot better. ㅡㅡ;

— I miss KZ and SKT. Falling with SKT is LCK's international success.

— Complete breakdown of why Afreeca and Gen.G lost: They're bad.

— (Picture of Caps) How well will this kid play? I heard he's the top of EU

— [Caps's] champ pool is overwhelming LOL He plays shit like mid Vayne.
South Korean and European teams will not clash again until Day 5, when Group B's fate will be determined. Vitality and Gen.G's rematch will take place on Oct. 14 at approximately 3 a.m. PT / 12:00 CET / 19:00 KST, and you can watch it live on the event hub!