In recent times we have seen a resurgence in CS:GO controversies, this time pertaining to popular websites Skinhub, CSGOWild and Kickback and their alleged owner, Vlad Nov. Vlad was embroiled in controversy in 2017 for his involvement with Kickback, a site which allegedly withheld users' deposits of the site's virtual currency, which was traded for skins.
The owner of the now removed YouTube Channel ticketplays, Bean, posted a YouTube video on his channel (linked is an unlisted re-upload of the original video), exposing Vlad Nov and Skinhub. The video and channel were subsequently taken down, and all details mentioned in it were transferred to a Twitlonger post. The takedown was submitted by OmniaMedia, a digital content studio that collaborates with popular CS:GO YouTuber, Anomaly, whose clip was used in the video exposing previously mentioned parties and served as the reason behind the takedown. The YouTuber denied involvement with the takedown, a matter which was refuted by Bean. In the past, Anomaly was affiliated with CSGOWild and Skinhub, promoting the websites on his channel.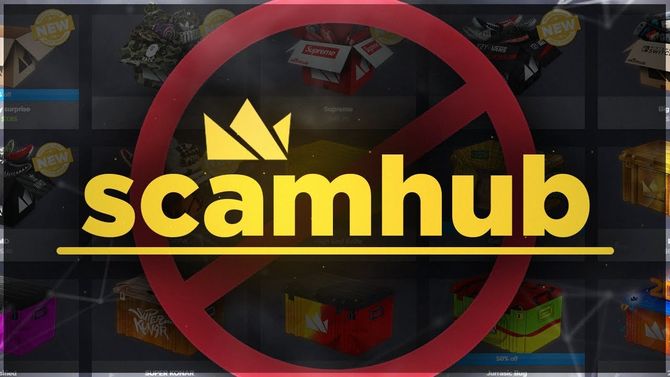 For those unaware, let's break down the background of each of the sites: Skinhub is a popular website that exists to this day, offering users the option to purchase custom cases that contain an array of skins of varying rarity. CSGOWild, back when it was operational, offered users a coin flipping service, where players would pick either side of a coin, and depending on which side won, would pick up a pot, comprised of CS:GO skins bet prior to the flip. Lastly, Kickback.com was formerly a platform where players were able to bet CS:GO skins against other players by playing the game, rebranded to a company that "builds products for the esports industry".
The TwitLonger post mentioned in the opening paragraph provides evidence that suggests Vlad Nov to be the owner of all three websites: Skinhub, CSGOWild, and Kickback. Below is a brief chronology of events that led up to the exposé; those interested in the full version, please follow this link:
2014 - Vlad Nov and Mark Prokoudine found Kickback.com as Co-Founder & COO and Co-Founder, respectively.
2016 - Skinhub.com is founded, allegedly owned by Vlad Nov.
2017 - Kickback.com rebrands, leading to confusion among the community regarding the skins withdrawals process. Users were reportedly not reimbursed their deposits on the website.
December 2017 - CSGOWild.com is re-launched, promoted by prominent CS:GO YouTuber, Anomaly. Shortly after launch, the website is exposed to have allegedly used a fake provably fair system.
Late December 2017 - Austin Long, Vice President of Gamings & Partnerships at OmniaMedia, enters conversation with "Monarch", an individual who was behind the CSGOWild.com exposé. Both Austin and Vlad Nov allegedly lied about the malpractice going on at CSGOWild, fabricating a story about the website being hacked and the hackers being responsible for the wrongdoing. Further, during this period, Skinhub.com was exposed for using a fake provably fair system.
January 2018 - After being pressured by his community, Anomaly cuts ties with the CSGOWild website; however, he goes on to re-sign a contract with Skinhub, despite Vlad Nov being the owner of both Skinhub and CSGOWild.com, according to Bean's recent claims. (Bean claimed to have further proof of Vlad's ownership, but had not responded to requests for information at the time of this article's publication.)
Yes will DM all of it

— Bean (@HowlGG) October 10, 2018
After Vlad Nov was pointed out to be the owner of Skinhub.com, the company started promoting an alleged fake owner, Chris, cited in some of Anomaly's YouTube video where he promotes the website (1, 2, 3).
Mid-2018 - Skinhub.com hire a third party penetration testing firm to draft an attestation letter. Industry peers criticise the letter, alleging that Skinhub developers could have edited the submitted files and logs. Attached are Tweets from CSGOEmpire and GamdomOfficial.
October 2018 - Bean published a YouTube video exposing Vlad Nov and Skinhub.com. The video went viral, subsequently taken down by OmniaMedia, who, as pointed out previously, worked in collaboration with Anomaly. The alleged reason behind the takedown was a 3-second clip from Anomaly's channel.
The YouTuber expressed on Twitter that the takedown had nothing to do with him, however it was later proved that, indeed, it was enforced via the OmniaMedia network as a result of his video.
I had nothing to do with this. OmniaMedia is my YouTube network, yes, but I did not claim your video nor did I have anything to do with it. How could I even have claimed it? 🤔

— Anomaly (@anomalyxd) October 6, 2018
I hope that you only provide true information. I had absolutely nothing to do with this claim. It was issued by my network and another network called Fullscreen. I didn't know they were claiming it until the video was gone.

— Anomaly (@anomalyxd) October 8, 2018
It's worth noting, however, that the media network could potentially have operated on Anomaly's behalf without his knowledge. If anything, that possibility might be even more disturbing — suggesting that OmniaMedia could have made a copyright claim to protect their business partners by using Anomaly's content as a defensive tool behind his back.
UPDATE: Today, Anomaly released a new video on his YouTube channel, in which the first 2 minutes are spent addressing the backlash surrounding the scandal. In the video, Anomaly says that the drama involving Skinhub has led him to cancel his partnership with the company, and that he will no longer be making videos for them. He also brings up the controversy between him and Bean — who he incorrectly refers to as "a full-time gambling YouTuber" — and says that he agreed with OmniaMedia's decision to make a claim against the video, despite having previously stated that he had no knowledge of the claim. This suggests that Anomaly knowingly misled the community on Twitter and removes the possibility that OmniaMedia acted on his behalf without his knowledge.
He does, however, state that after severing ties with Skinhub, he asked OmniaMedia to remove the claim on Bean's video, which he says they did. Bean's YouTube channel has since been terminated by YouTube for Terms of Service violations, which Anomaly made clear was not his doing or intention.
Here's the video: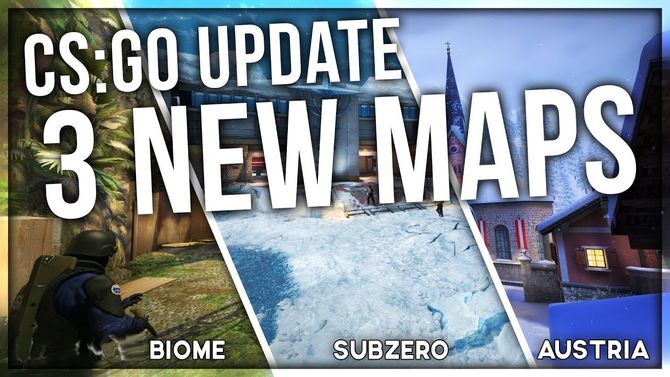 UPDATE 2: Bean himself responded to the video, calling out what he describes as "blatant lies":
Anomaly addresses Skinhub drama in new video, blatantly lies multiple times:https://t.co/1CM1W9iLKW

— Bean (@HowlGG) October 10, 2018