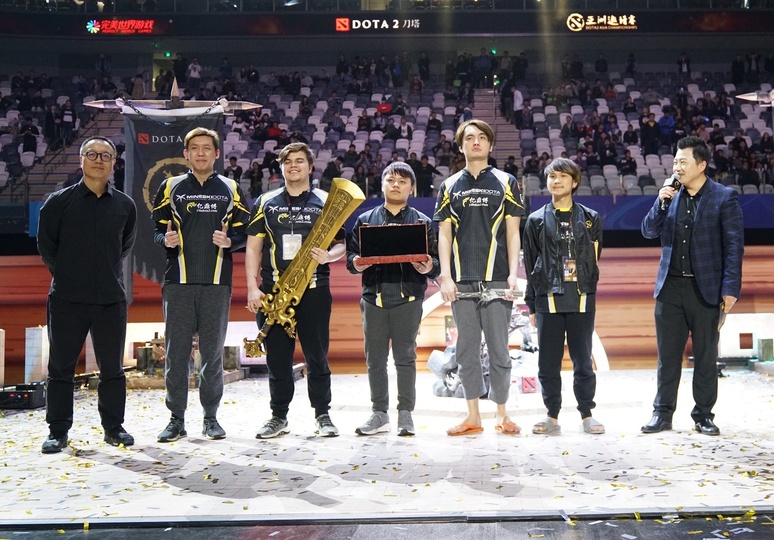 One spot, six teams, four Majors to go: who's getting the last The International invite?
The results of the recently concluded DAC shook up the Pro Circuit rankings considerably. Mineski catapulted into the upper part of the leaderboard, while Evil Geniuses and Natus Vincere dropped out of the top 8. The one thing we can be sure of for now is that Virtus.pro are getting their TI invited and Team Liquid and Team Secret basically have it in the bank too. Newbee's and Vici Gaming's positions look solid, given that there'll be two more Chinese Majors this season.
The 7th and 8th spot of the global ranking is where the struggle's going to be the most intense in the next few months. With not many tournaments left in the season, any one of them can be decisive in who gets a ticket to The International.
Mineski: consistency and results
Mineski won DAC besting their immediate rival on the DPC leaderboard, PSG.LGD, and Chai "Mushi" Yee Fung's squad is now ranked fourth in the world. Earlier this season, Mineski also won a Minor and took a medal spot in several other DPC tournaments. Initially, it was only at Majors that the team struggled to find their game, but this, too, now seems to be a problem of the past.
Mineski are going to skip StarLadder ImbaTV Invitational Season 5 in Kiev but will go to the next Major of this season, EPICENTER XL. They will also play in the qualifiers for the GESC: Thailand Minor and the Changsha Major. The team has a history of good results in regional qualifiers, meaning that we can expect to see them in those two tournaments as well.
Before the start of DAC 2018, Mineski appeared to be a mere top 8 hopeful; now, however, they compete with not just NaVi and EG, but also Newbee and Vici Gaming. Making the top 4 at a couple of Majors will probably secure the team's participation in the main tournament of the year. Meanwhile, there are five more DPC tournaments this season that Mineski have a chance to get into, resulting in a few more thousand points. The only question now is whether their DAC 2018 success was a one-off.
LGD: a new hope for China
LGD Gaming, the fourth Chinese team in the top 8, reinvented themselves this year and began to deliver results that few had expected. At DAC, the roster placed second, which was their best result this season — a considerable step-up compared to their 9th place finish at the only other Major they attended, ESL Katowice.
LGD's Minor appearances hardly went any better: 8th at MDL and 9th at Perfect World Masters. LGD's revival began when they signed Yap "xNova-" Jian Wei, a newcomer with whom the team went on to qualify for four more DPC tournaments. Their DAC 2018 results landed them the 7th spot in the DPC ranking, a whole 500 points ahead of Evil Geniuses at No. 9.
Opportunities to increase that lead are plenty. LGD are going to compete at EPICENTER XL and StarLadder ImbaTV Season 5, as well as take a shot at qualifying for the GESC: Thailand Minor and the Changsha Major. If the squad maintains their current form till the end of spring, they can also count on ESL One Birmingham and the Shanghai Supermajor. All LGD need to do in the run-up to The International is hold their position. That seems achievable, considering that they may take part in all of this season's remaining Majors.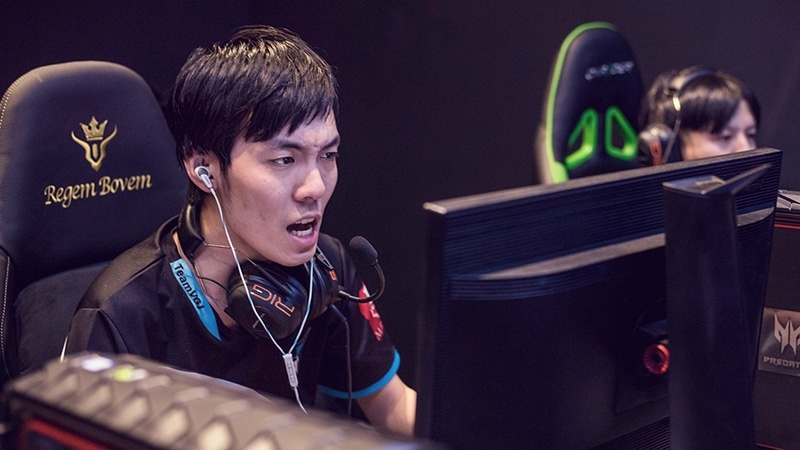 VGJ.Thunder: on the defense
Before the start of DAC, it seemed nothing could push VGJ.Thunder out of the top end of the leaderboard. After back-to-back second places at DPC tournaments, the roster firmly established itself at No. 6 with 1,665 points. However, after Mineski's unexpected success at DAC 2018, VGJ.Thunder dropped to No. 8, and several rivals are now breathing down their necks. Until recently, they were the strongest roster in the Chinese region; now, they'll have to defend their right to stay in the top 8 in the rest of this season's Majors.
VGJ will compete in StarLadder ImbaTV Season 5, but not in EPICENTER XL. Then come the qualifiers for GESC: Thailand Minor and Changsha Major. In the latter, the team will start with a quarterfinal against Vici Gaming, which is not a pleasant situation to be in. If LGD Gaming and other rivals go on accruing points, VGJ.Thunder may drop from their No. 8 rank as swiftly as they dropped to it a month prior. That said, they're still a highly-ranked roster with prospects for competing in three of this season's majors. Adding the fact that the final Supermajor will be held in China, VGJ.Thunder may keep their ticket to TI of the year after all.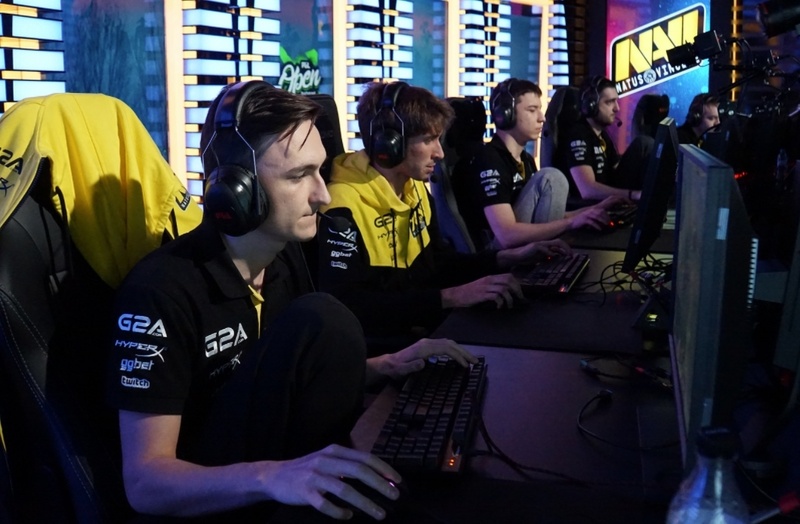 Natus Vincere: all or nothing
The Ukrainian squad took the top 8 by storm in the wake of Ilya "Lil" Ilyuk's transfer from Virtus.pro. The player contributed almost 900 points to the team, which was more than all the season points of Fnatic (No. 10) combined. However, with Lil on board, NaVi have only won a prize spot at a single DPC tournament: a top 4 finish at GESC: Indonesia Minor, which earned them inconsequential 30 points.
For a long time, Natus Vincere have been unassailable to anyone outside the top 8. Now, however, several squads have almost caught up with them. There are four Majors and two Minors to go, which could help Danil "Dendi" Ishutin and co. solidify their position, but they're definitively skipping at least two tournaments: a qualifier loss to MEGA LADA will keep them away from the Changsha Major, and a loss to Vega Squadron barred them from one of the Minors.
If Natus Vincere don't want to spend another year watching TI from the sidelines, they're going to have to find their game very soon. StarLadder Invitational Season 5 starts as soon as Apr. 11, and NaVi are to race against their closest rivals, Fnatic and LGD. A good result at the Minor will allow the Ukrainian team to stay in the fight for the top 8. They've also been invited to EPICENTER XL, due to start end of April, but seeing how NaVi struggle in regional qualifiers, that Major may be their last this season.
Fnatic: an unexpected contender
It's been a rocky ride for Fnatic so far. Shortly after placing 6th at The Summit 8, the team signed Universe, finished top 4 at the ESL One Katowice Major and placed second at the DreamLeague Season 9 Minor. This put EternaLEnVy's team only 400 points short of the coveted 8th spot.
At DreamLeague, the squad showed a lot of new strategies, giving an equal fight to OG, Team Liquid, and Newbee. They had found their game, or so it seemed. A defeat in the lower bracket final of TNC's regional qualifier meant skipping DAC 2018 and Fnatic also missing EPICENTER XL and GESC: Thailand. They will show up at StarLadder Season 5, but even winning that Minor won't be enough to make the global top 8. The team will have three more Majors in which to earn the points they requires, but their rivals — LGD, NaVi, and VGJ — may compete in those as well. The squad is still a contender for a TI8 invite, but to get it, Fnatic will have to perform consistently for the rest of the season. And that is not exactly typical of Jacky Mao's teams.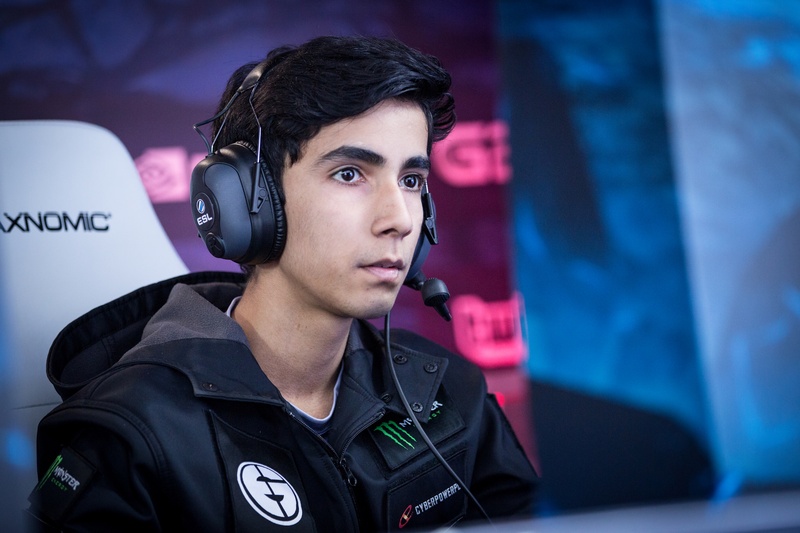 Evil Geniuses: in distress
Early in this DPC season, the American team struggled for a long time to find their game, peaking at third place at DreamLeague Season 8, earning 225 points. It was their best result of the season, but reshuffles in the roster soon followed; Syed Sumail "SumaiL" Hassan switched to the offlane, while Rasmus "MISERY" Filipsen came to replace Saahil "UNiVeRsE" Arora. However questionable the decision, EG went on to earn more points and, come March, won their first tournament this season, the GESC: Indonesia Minor, and firmly took the No. 7 in the rankings. It was then that the team started losing in qualifiers.
At DAC, EG were defeated by Virtus.pro in the lower bracket and were thus eliminated without earning a single point. The result forced EG out of the top 8, overtaken by Mineski and LGD. Further complicating things is the fact that Evil Geniuses are guaranteed to skip the next four DPC tournaments. It's only in the season's last two Majors — ESL One Birmingham and the Supermajor — that they'll get a chance to compete. Winning either of them will be enough to return to the top end of the ranking, but it's much more likely that EG will have to content themselves with a 2nd to 4th place and the corresponding points. It's possible that this year, Evil Geniuses will fight their way to TI via playoff matches.


TNC: the underdog's advantage
TNC Predator's results at DAC are the only reason for the team's inclusion in this list. Before the Major, only a silver medal at MDL Macau made them stand out among the less successful squads. At that tournament, TNC eliminated Virtus.pro but lost to OG in the final.
At DAC, the team made it as far as the second round of the lower bracket and was on the verge of repeating Monkey Business' incredible run in the first-ever Dota 2 Major. TNC bested LGD and Newbee, then eliminated OpTic Gaming and defending The International champions Team Liquid. It was only in the lower bracket semifinals that Virtus.pro were able to stop the Filipino team. If TNC achieve the same results in a few more tournaments, they can aspire for the top 8. The only problem is that the team definitely isn't going to either StarLadder ImbaTV Season 5 or EPICENTER XL. Getting into other championships is going to involve competing in the qualifiers, where they'll be eagerly awaited by Fnatic and the rest of the TI invite hopefuls.