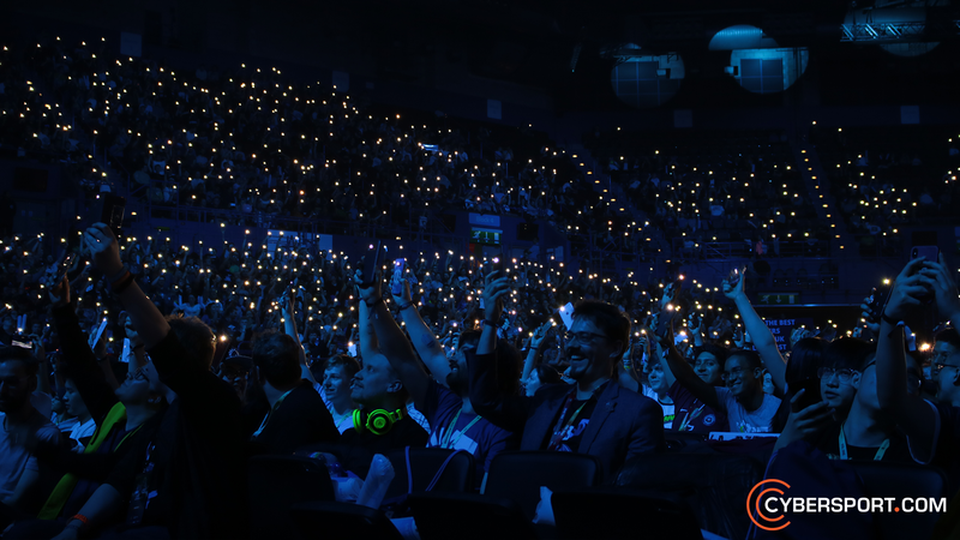 Celebrating One Year of Cybersport.com
Hello,
My name is Michael Cohen, the managing director and editor-in-chief at Cybersport.com.
A few weeks ago, we celebrated Cybersport.com's one-year anniversary. Since its launch back in June 2017, Cybersport.com has tried to do things differently: to approach esports with the same fanaticism that we feel as viewers, while treating the scene with the respect and professionalism that it deserves as a legitimate sports and entertainment sector. Since our launch last year, we've published over 5,200 articles - including 450+ interviews and 285 features (editorials, analysis and more) across major esports titles: Counter-Strike: Global Offensive, Dota 2, League of Legends, Overwatch, and more. Additionally, we've flown to and covered over 20+ major esports events around the world and captured 2,739 major teams, players and moments within the esports scene.
Looking back on our first year, we're not entirely satisfied with our work, but are definitely happy with direction it is going and the practices we've established as a team. When I first started plans for this project alongside ESforce Holding back in September 2016, I didn't think we'd grow to such a large and passionate team. Over the last year, we finalized our core team of 11 staff members and created a strong flow of unique content alongside our daily news and community insights that help not only to contextualize the importance of the subjects published, but also to better outline the narrative that helps inform readers on what's going on in their favourite games.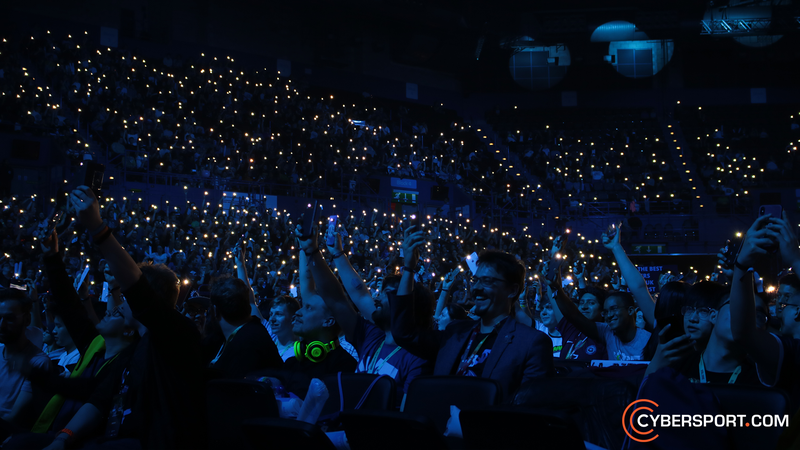 Challenges
During our first year, we experienced many challenges from the different games and organizations involved. We found not only that certain games were not meeting our expectations, but that certain team and tournament organizations were initially hesitant on working with news orgs because of previous bad experiences.
Dota 2
Breaking into the Dota 2 scene was challenging due to not only the teams having very little professional coverage of their scene in the past, but also the tournament organizers often didn't accommodate very much for media sites. And while scene was almost starved for supplementary coverage, most of its readership was isolated to reading in their own language (CN/RU). One of our highest priorities in this scene was to not only rebuild relationships between teams and media, but to also help bridge content from other websites to an English-speaking readership. We are very fortunate that Cybersport.com is in good company cooperating with Cybersport.ru, Virtus.pro and RuHub to help improve these goals. We're also very thankful that managers for most teams were very accommodating to us and talent were forthcoming in giving their opinions and thoughts about Dota 2, the meta and the pro-gaming scene.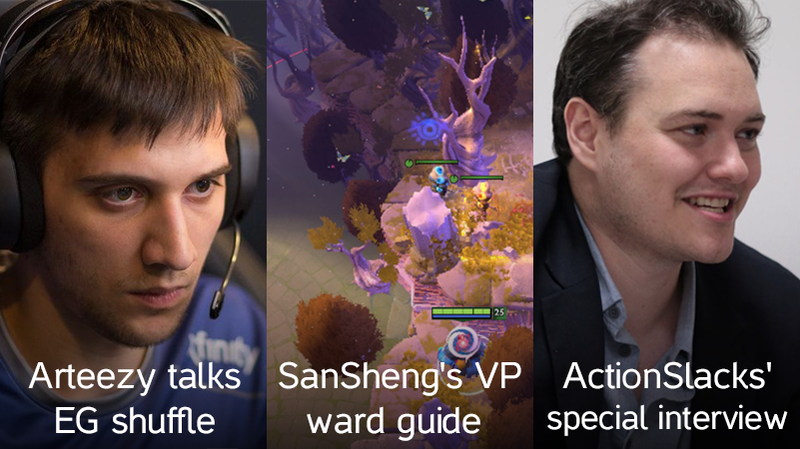 League of Legends
League of Legends required an entirely different approach. We found that compared to the NA LCS, which received decent attention, only two other organizations (now one) did coverage for the EU LCS: The Shotcaller and Invenglobal.com. We hired a dedicated League of Legends writer to not only attend every match at the EU LCS studios, but also to attend every regional finals, Rift Rivals and MSI. However, in comparison to other esports titles, the unique structure of Riot's non-league events, coupled with the sheer volume of attending press and mainstream outlets, meant that we found attaining interviews exceedingly difficult despite the high cost of covering said tournaments. It proved challenging to coordinate with Riot particularly for non-EU teams, and with one match a day, a press room that was separated from players, and non-Asian teams often going home early, access to interviews for each team is very limited. We're optimistic will things change in the future as our branding grows but we're also re-examining how we diversify our expenses to other esports opportunities.
We're hoping Riot re-examines how to approach their international events not just in terms of media access and coverage, but also in terms of fan experience and match scheduling to be more encompassing.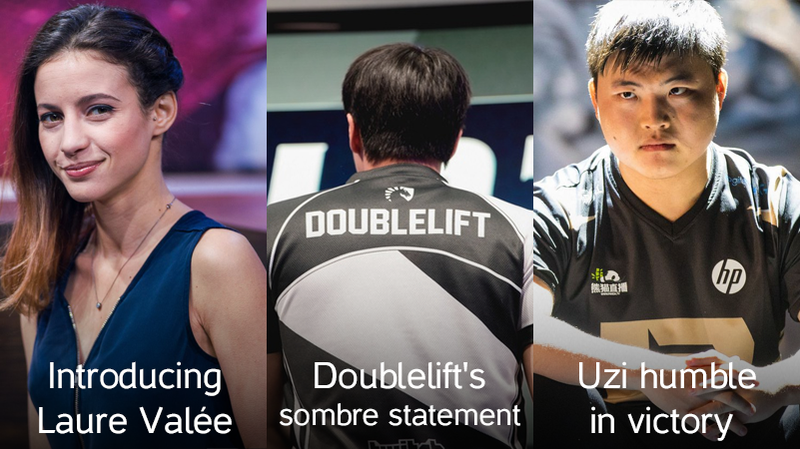 Counter-Strike: Global Offensive
Counter-Strike: Global Offensive has been the most opportunistic esports title for us. Not only are there multiple teams and legitimate media companies we regularly see, but it also has the most professional media-experienced players to talk to. Often, the good rapport we build with teams generates opportunities for interviews outside traditional media slots for press coverage and even in-between events. The competition for good Counter-Strike coverage is wide and varying: from sites like DBLTAP and HLTV hitting both spectrums of content: interviews and data but also fun and personal pieces that really highlight the uniqueness of each competitor in the scene. We're looking forward to being more involved in Counter-Strike across the spectrum of content and coverage.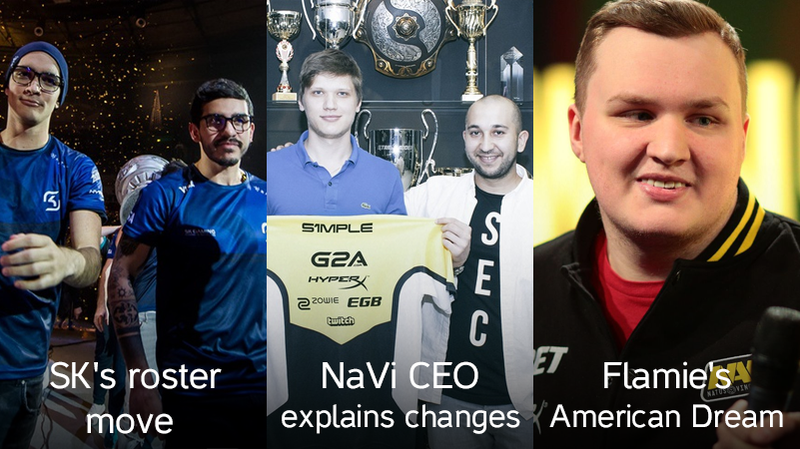 Overwatch
We started out very excited to cover Overwatch with the eventual release of the OWL and the involved teams we were personal fans of. Our initial plans for OWL coverage were to work closely with Blizzard and the OWL franchises to produce regular content on par with our other sections, but in reality, these plans never manifested, due to a lack of support for coverage.
We were ready to take steps to having someone regularly visiting the Burbank studio to cover and interview OWL players and teams, but we faced several challenges:
Available Writers: We began the process of looking for full-time writers in the area, with even the willingness to relocate someone temporarily to the West Coast. We found that not only did most writers not have the experience we were looking for but often times asked for payment equal to that of an accomplished writer in an established esports title. In short, there is a mismatch between writers' experience, salary expectations, ongoing costs, and ROI that makes providing coverage in a still-growing esport difficult to initially justify for a company that just finished its first year.


Access & Overlap: We were not able to guarantee press access and a strong communication line with Blizzard North America. We could not commit to proper press coverage with so many questions up in the air. Additionally, a lot of great content of Overwatch is covered by Blizzard's own in-house talent and production team. We still feel we can provide a lot of interesting insight to the league and participating teams but also noticed that the content on MLG.tv, during live broadcasts and on the OWL YouTube channel were sufficient in of themselves.


Time-Zones: Over the course of our first year, we tried several times to work with North American writers and found an inconsistency in our expectations and results. The strongest reason we have not expanded to North American coverage is mainly our inability to attain the work operations we're happy with here in Europe. With more time, practice and knowledge of how we can work best as a team - we'll seek to expand to North America.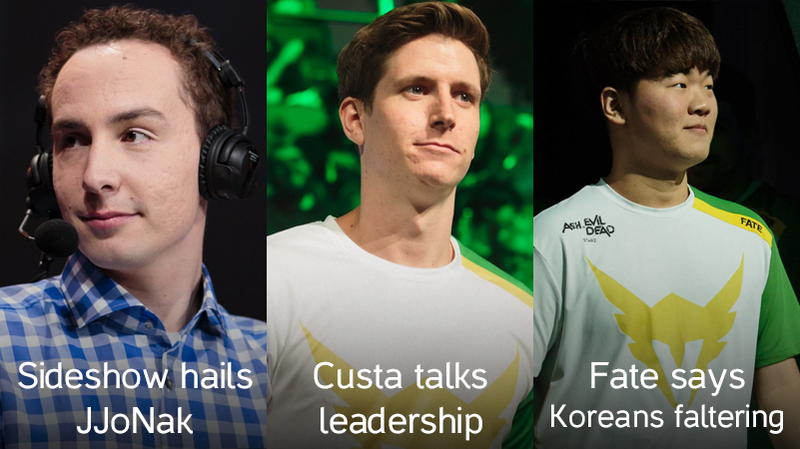 Tournament Attendance and Coverage
One of the cornerstones of our content and website is tournament live-coverage. We have attended over 20+ events across multiple games to provide on-site reporting and presence including 'in the moment' social media posts, reactions, photo-blogs and a collection of photos that you can find on our Instagram (@CybersportCom). Events are also where we get the bulk of our interviews, achieving over 450+ interviews in the past year.
Ranked: Most Worthwhile Tournaments to Attend for Coverage
ESL: Though ESL receives a lot of flak from their audience, we have found that attending ESL events was the most valuable in terms of cost versus accessibility to content (e.g.: usually interviews). For years now, they have refined a system of pre-scheduled interviewing hours where players are available for interviews, and usually media is guaranteed at least one interview per team. Working with their PR team is great: if there's a change in scheduling or we desire further access to certain talent, they are usually very prompt to assist or respond with a decision, and the media room is well-equipped.


Epicenter: We should note that Epicenter is run by Epic Esports Events, a company that shares the same financial holding as ourselves: ESforce. Because of this relationship, we are very satisfied attending Epicenter events and we cannot speak impartially about a typical media outlet's attendance of their events. Having said that, there are still some hiccups in their process regarding content inquiries, but we consider ourselves very fortunate to be working closely with them despite these issues.


FACEIT/ECS: FaceIT/ECS out-sources their PR to a company called SwipeRight. We have been attending ECS events since last year and heavily enjoy our relationship with SwipeRight, who, with some communication, are usually able to accommodate our interview requests, even without a 'set' schedule for access. For the Minors and coming Major, they have already been communicating upcoming media schedules and days in which we can interview the players. Overall, FaceIT/ECS events are improving, and we will continue to attend.


PGL: We enjoy PGL events for the extra care they put in and the audience experience they offer, although the facilities and access they offer to press have been hit-and-miss. We continue to attend PGL events due to the quality of their tournaments, but the variable return on content makes the ROI questionable.


Riot Games: We've said pretty much all we want to say about Riot Games and LCS events. One thing we will add is that the accommodations for press is very good: meals, drinks and good access to the stage overall.


Valve (The International): The International is one of the most prestigious events for Dota 2, but it is also the least worthwhile event for our organization to attend, especially due to its cost (traveling from Europe to West Coast). We attended TI7 and although we had gathered over 30+ interviews, it was one of our weakest events, since teams are not accessible after media day and the location to work for journalists is also relatively poor: the work space was three rows from the stage: great for photos, but trying to transcribe an interview or write an article meant wrestling your attention with the screaming crowd. The interview room was also dark and cluttered, and additionally, press passes would sometimes not be confirmed until as late as 1 week before the event. Ultimately, the biggest issue with media coverage for The International is the interviews a site provide will only be about the event because publishing anything after means very little considering the teams will be shuffled and the season resets completely (both in-game via a large patch and the players stance on a lot of topics). The tail-end relevance of your content is short-lived due to how the competitive seasons of Dota 2 begin and end.


(DreamHack): We are very curious about attending a DreamHack event. In the past, we have been told that there is no assistance or coordination for press in terms of accessing players for interviews, so we did not risk the cost to attend. We hope that's changed and will be looking to attend some of their "Masters" as a test-run for live coverage.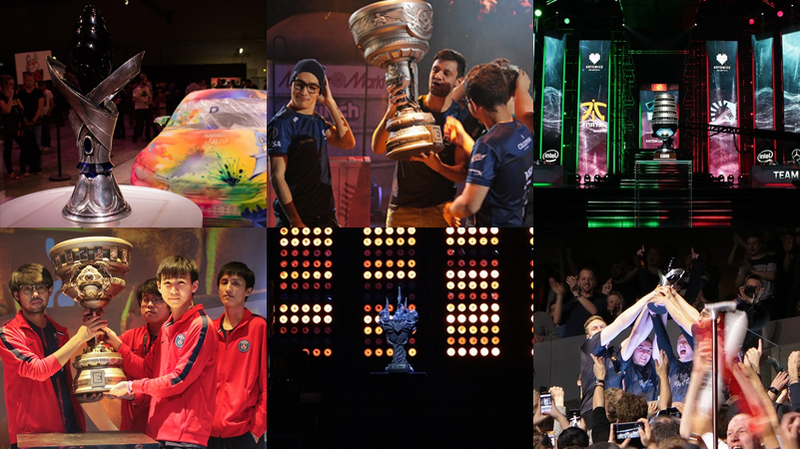 Company Culture
It's difficult to tell what the company culture is like at other internet-based companies. For us, we hone in on the idea of cooperation, communication and reliance — our workflow is tightened by our ability to rely on another's follow-through and appropriate delegation of tasks and responsibilities.
Building Writers Up: We have two main supervising editors: one for Features and another for News - together they execute the content strategy and workflow I established in 2016. There is a strong-level of trust between each other and to our team of staff writers to ensure that the writers know what to do each day and to follow the formatting and stylistic expectations of each article. For the writers, there is a comfort in knowing that any issues they have with approaching a certain article, improving their articulation and conveying of information in an editorial or simply seeking a second-hand to help cover all the news of the day. Our supervising editors are not only experienced in their respective areas, but they also actively seek to improve our writers' abilities to surpass their initial capabilities. Communication means feedback with this team and although we are very proud of our writing squad, we also know there is always room for improvement and we try to convey where to improve and to seek to improve as well. The goal is to remove the fear that writers feel alone or isolated in their work and grow to be proud of what's published and represents this media brand. We treat our freelancers similarly, looking to also help them improve and relying on them to compensate for the weaknesses some of our writers suffer from (e.g: being not as analytically informed as other prominent freelancers).
Play-Dates, Viewing Sessions - expanding knowledge: Weekly, we host daily sessions of different fun team-building exercises to maintain our team's relationships but also to relieve any growing tension or stress working together (that naturally build up). Some exercises include playing cooperative games twice a week (games provided by the company). Another would be hosting viewing sessions where each team member picks a match for the rest of the staff watch and ask questions - this helps our writer not only be able to show off the interesting parts of their esports competitive scene but also practice their ability to articulate and explain their games for users who are not as familiar. Lastly, we host matches such as esports games every Friday or Civilization sessions, these are to improve our communication and coordination while also using it as an excuse to try games we don't typically cover (like Heroes of the Storm, Rainbow Six: Siege and more). Overall, we try to maintain our tightly-knit team and balance hard work with some fun all at the expense of the company.
Hiring: In terms of hiring our core teams, we spent nearly a year talking to and interviewing hundreds of candidates across different games and fields. We often found a lot of experienced writers but did not possess the same attitude we sought. We heavily emphasized the importance of knowing the game they were applying for over their experienced years in esports. We've seen a lot of candidates apply from many important brands but when you read their content, you noticed it did not match the in-depth writing and contextualization we sought. We were seeking people who not only talked about esports as a competitive scene with many personal stories and competitions but could also confidently write and talk about the games, the strategies and analytically approach the game. The people we are working with now don't all agree that they can analytically approach the game, but they tried and we respect that effort and their confidence in saying that they can do it (despite it being outside their comfort zone). Another aspect we actively avoided were people who talked down about others instead of speaking with pride about their work as we did not see that as a valuable trait where they would be motivated and proud of their work instead of always comparing themselves to others.
Our hiring process is simple: there are no special tests, ambiguous puzzles or otherwise - just a test in trust, work ethic and communication. Any work that was done during the hiring process was paid a freelance fee.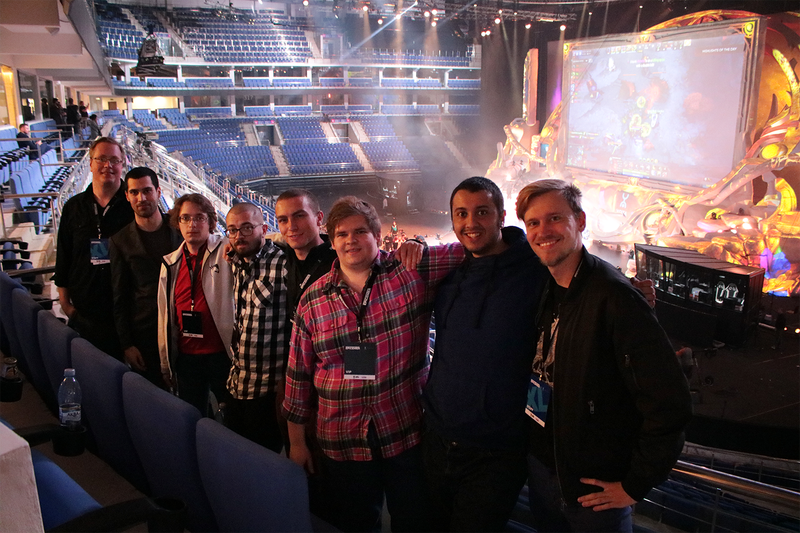 I often joke with my team that their greatest trait is their ability to tolerate me and my sometimes-conflicting personality. While there is some truth there, it is also their attitude and pride in their work, desire to do everything they can, that really sets them apart from the rest. They come from so much unique experience, knowledge and capabilities but are so receptive to new ideas, insights from those not familiar with their game. I admire their display of humility and respect when talking with professional players and their eagerness to produce beyond reasonable expectations for the sake of this brand.
Next Steps
Our next steps involve expanding and revamping our presentation of the content we feel has a strong establishment and approach. Although the quality of the writing and content is strong, the presentation feels off both in presenting the different diverse types of content but also providing too much selection and not enough emphasis on the content you, the reader, would be interested in or the works we are especially proud of.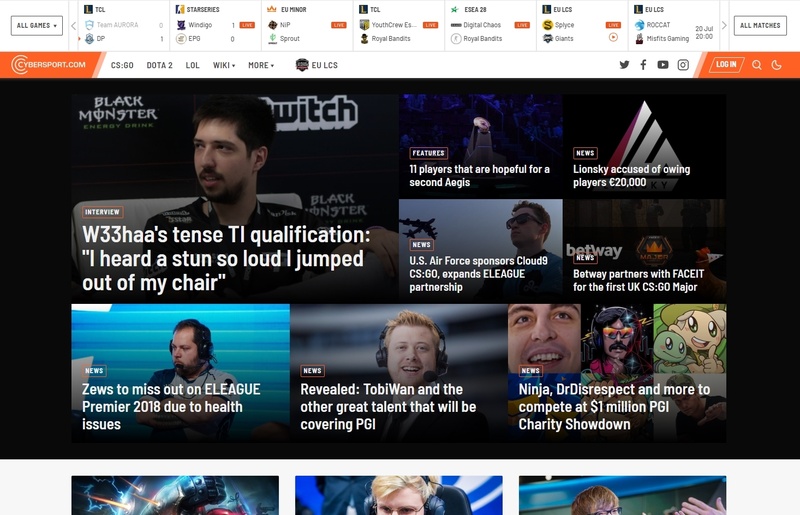 New Website Design: We've just unveiled our new website main page and will soon launch dedicated game-pages. We liked a lot of what our old main page offered but it felt too busy and overbearing for visiting users.
Improving our Wiki: Overall, we are very dissatisfied with the Wiki. Not only does it lack in-game elements we feel would be important but how the current information is displayed leaves a lot to be desired. In our roadmap, we definitely have the goal to completely revamp the wiki and be more on-point with today's competitive market of esports databases.
Expanding to International Coverage: We feel our coverage at EU events is very strong and sometimes we find ourselves doing two-three events a month within Europe. We'd also like to experience other regions where some of the larger tournaments are held such as China for Dota 2 and the United States for Counter-Strike. We'd also like to get involved with the NA LCS for North America and eventually LCK for Korea (League of Legends). These are just areas we are considering and looking into and not promised endeavours in the coming year or realistic future.
Video: Though we haven't determined in what capacity we will do videos, we are very much looking to add it to our list of content. Though we are already having trouble fitting everything we want to promote on our social media, we think video will be a nice complementary to our news content. If you have any suggestions on what type of video content you'd like to see, let us know in the comments or on social media!
Appreciation/Conclusion
"You don't have to be great at something to start, but you have to start to be great at something" — Zig Ziglar

To conclude, we're satisfied with the splash and start of our media site after one year. Within the first year, we found our team, content direction and focus. We feel our second year will be about better portraying our ideal image to a larger audience. For a lot of teams, tournaments and players, we've made a decent impression regarding our style of approach and involvement in terms of on-site coverage and dedication to each of the major esports scenes.
From our first months in 2017 to the start of 2018, we more than doubled our readership numbers. Our social media continues to expand, nearing 10,000 followers on Twitter and approximately 120,000 likes on Facebook. Our analytics for our website are looking better and we're hoping once we revamp the rest of the site and features we offer, that users will continue to rely on us for everything about esports and their favourite game.
All in all, thank you for reading Cybersport.com.
Sincerely,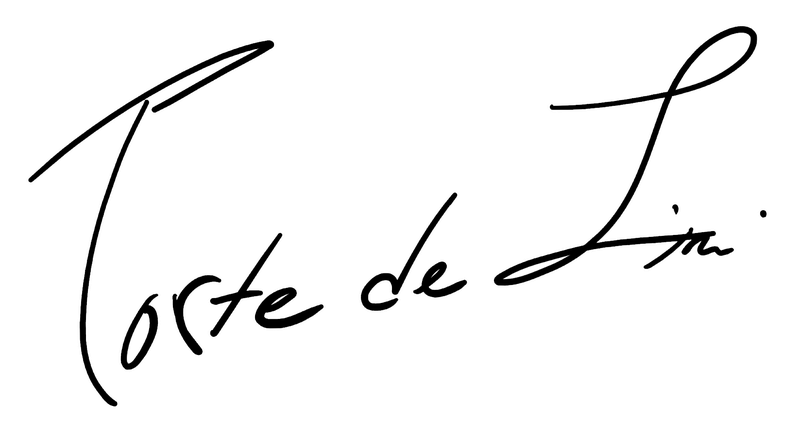 Michael 'Torte de Lini' Cohen