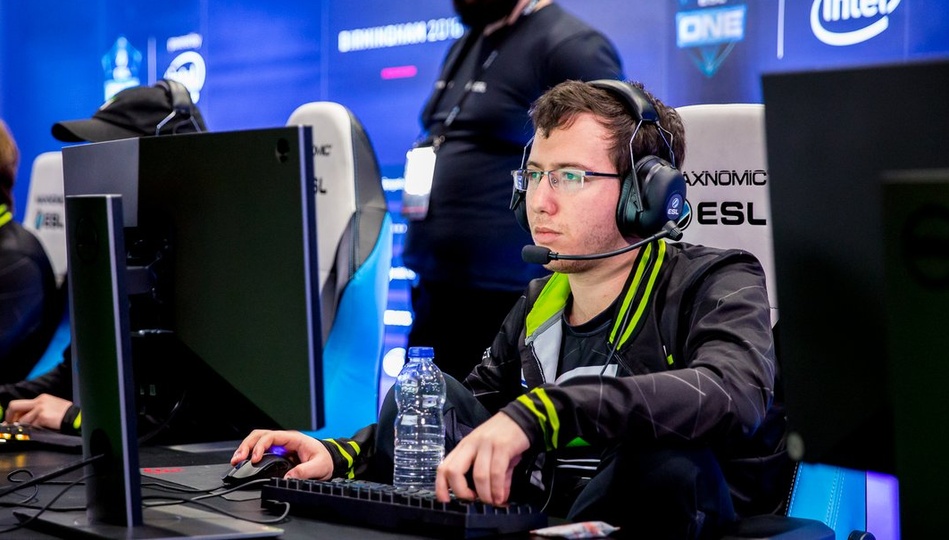 33 at TI8: "I feel this is the first year I've got to play with a real team."
OpTic Gaming managed to turn some heads by miraculously reaching the upper bracket at The International 2018 with a solid last-day performance, and a big part of their upturn in results was because of offlaner Neta "33" Shapira. We managed to speak to 33 before bracket play got underway to discuss his personal development, reaching the upper bracket, and playing against Team Liquid.
* * *
For the first three days, you were at the very bottom of your group and on the last day you managed to squeeze into the upper bracket. What changed for you?
We started the tournament with the hardest games. We played Virtus.pro and VGJ.Storm (who ended up topping the group) and after that, we played teams we didn't have the best match-ups with: TNC Predator and Team Secret. With Team Secret, I don't think we've ever beaten them — not what I recall, at least.
What is it that those two teams do that is your kryptonite?
I'm not sure about TNC Predator, but Team Secret at least, I feel like most of the games we've played against them were stomps. Something about the way they set up their lanes and play the lanes, it's like they've got us figured out. Like in our games against them at this tournament, we picked what we thought were strong lanes and then we just got outplayed in them: not too much in individual plays but in how they moved around the lanes and set them up. Once they're ahead it's really easy for them.


I feel like that this is the first year I've gotten to play with a real team.
Leading up to TI8, we saw a lot of 2-1-2, which we still see a lot of. We also saw heroes focused more on sustain, but we haven't seen that as much [at TI8]. Why do you think that is?
I'm not so sure, to be honest, I thought Witch Doctor would be a bigger pick this TI8. Both Warlock and Witch Doctor have been kind of nerfed and the heroes that they pair up with have also have been somewhat nerfed from what I recall.
I know Team Liquid and Evil Geniuses have now gone offensive trilanes instead of 2-1-2, why is that suddenly viable?
Especially if you're on second pick, you're going to have this lane that you just cannot win. You need to find a way to win that lane, so some teams want to pick support heroes that are going to help them win them the lane, and some teams decide to force a 1v1 match-up on a losing lane. If you have a 2v2 losing lane, it can go really bad for you.
As an offlaner, do you prefer the older trilane versus the solo offlane meta or do you prefer the 2-1-2 way of playing?
I feel like trilane versus solo offlane was never a thing when I was playing, but I kind of enjoy playing solo offlane. You just kind of play your own game, you don't really depend on anyone which I find quite nice. It's just different stuff; in the old offlane meta you were pretty much playing as a free agent — you just go to your lane and nobody really cared what you did.


You don't want to play Team Liquid at TI unless you have to.
Let's talk a little bit about your history. You are one of the players who has progressed the most this year. With OpTic Gaming, you've stepped out into the limelight. What's happened this year that's enabled this growth?
I feel this is the first year I've got to play with a real team. With my last team, HellRaisers, we had been playing together for a long time. We were a confident team but we didn't have a real captain or such experienced players as I have this time. I don't think I've changed personally too much, I just got to play with more experienced players and learned from them.
Running into Team Liquid right away [in the upper bracket]: how do you feel about that match-up?
We knew we had to play either Team Liquid or Evil Geniuses, so personally, I don't mind too much — I feel like they are both good teams but if we play our game we could beat them. It's not too likely against Team Liquid but I feel like we have a chance. We'll try our best and worst case, we'll just play in the loser's bracket.
Who would you choose to play against if you had a choice between Team Liquid and Evil Geniuses?
We would probably choose Evil Geniuses just because we know them better, we've played them way more times. You don't want to play Team Liquid at TI unless you have to.
* * *
For more interviews, as well as recaps, interesting statistics, and to watch actual watch the action, visit our TI8 hub!
More TI8 coverage
Interviews
—
 V1lat: "This is the first TI without a single weak team."
— 
 Serenity manager Fu Su: "VG and Newbee have a huge chance in this TI."
— 
 Fly: "I joined the team and I saw plenty of good things, not problems"
Analyses
— How do the teams rank before the biggest event of the year?
— The newcomer's guide to understanding Dota 2 at TI8
— TI8 Metagame preview
— How LGD are perfecting positional play
— Analyzing the key to Liquid's dominance
Previews and stories
— paiN and MISERY: The poetic weapons of a SA King
— Predicting TI8 with Winter, Lyrican, and TrentPax
— CIS players predict TI8
— The 'father' of the champions: the TI7 winner that nobody knows of
— China, not as bad as you might think
— The big gaps of EU, SEA, and CIS
— The American late bloomers
The TI records
— The most healing done in a single game
— The most deaths in a single game
— The most picked hero of all time
— The most banned hero of all time