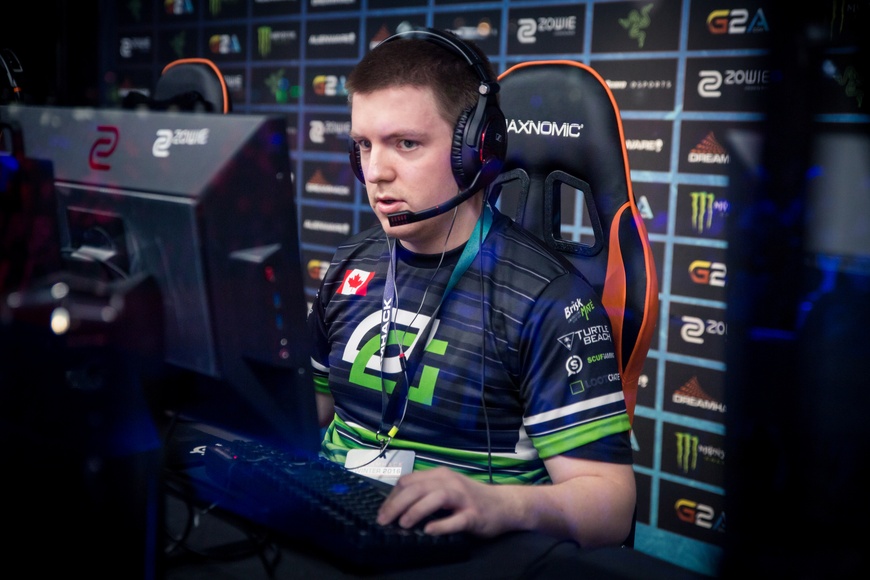 Recently it emerged that both Oscar "mixwell" Cañellas and Emil "Magisk" Reif would be departing the Green Wall's CS:GO roster, leaving the team with three members: Adam "friberg" Friberg, Aleksi "allu" Jalli, and Kevin "HS" Tarn. No comment was provided regarding the Spaniard's destination, whilst Magisk was transferred to the highest rated Danish roster in the world, Astralis.
Curiously, no word was uttered regarding the remaining trio either, and many thought the organisation would build on the existing foundations. Today, it transpired that OpTic Gaming have opted to sign a completely new quintet, consisting of a North American/European mix of players. 
Make sure and follow the #OpTicCSGO Squad:@k0nfigCS @cajunbCS @peterjarguz @ShahZaMk @gadeCSGO https://t.co/643eqjb5Dp

— OpTic Gaming™ (@OpTicGaming) February 7, 2018
Peter "stanislaw" Jarguz returns once more to lead the Green Wall, having previously occupied the role alongside the North American variant of the squad. Almost exactly a year ago the Canadian departed OpTic in unexpected fashion, opting to pursue his aspirations with Team Liquid. As one of the more prominent NA in-game leaders, Jarguz now returns looking to impress both locally and internationally.
Also joining the Green Wall will be former North representative, Rene "cajunb" Borg. The 28-year-old was benched from the Danish roster not too long ago, replaced by former North Academy member, Daniel "mertz" Mertz. It seems he wasn't warming the woodwork for too long, as OpTic were brisk in securing his services. Alongside his fellow countryman and former teammate will be Rifler Kristian "k0nfig" Wienecke. In recent times the young man has fallen short in terms of individual performance expectations; perhaps a new setting will reboot his incredible potential, and really engage the k0nfig we've seen in the past. Concluding the list of Danes on the new roster is Nicklas "Gade" Gade, a former North Academy member.
Last, but not least, is former Misfits member, Shahzeb "ShahZam" Khan, who entered free agency post-ELEAGUE Major, when the core trio of Misfits were not offered a renewal of their contracts with the organisation. In the past, the 24-year-old was part of OpTic's core, however he was subsequently replaced by mixwell.
OpTic Gaming have not issued any comment regarding the future of the previous trio, as they are all still part of the organisation.