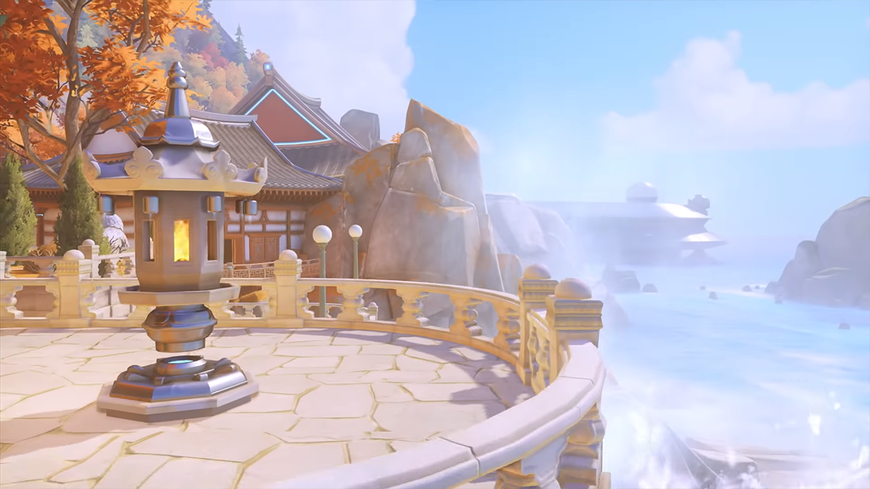 Overwatch is heading to South Korea, with the news that a new Control map, Busan, is being added to the game.
Like the other Control maps in Overwatch's roster — Nepal, Lijiang Tower, Ilios, and Oasis — Busan will be split into 3 sections, or as they put it, "distinct locales". And distinct they certainly are — the "Sanctuary", "Downtown", and "MEKA Base" areas all look radically different and provide entirely separate backgrounds for the battlefield.
Overwatch gave us a good look at the gorgeous upcoming map with the release of a teaser video that shows off Busan's 3 sections.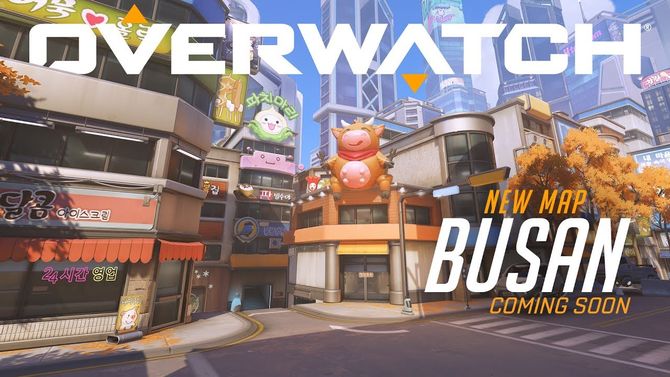 The description for the video gives some extra context to the latest addition to the map selection:
Explore the serene setting of the Sanctuary, surrounded by an ancient temple, beautiful gardens, and historic architecture. Clash in the bustling metropolis of Downtown, where players will fight across a busy PC bang, flashy karaoke bar, and central light rail station (just watch out for the train). Contest for position in MEKA Base—home of South Korea's frontline defense against the gwishin omnic attacks: D.Va and the rest of the MEKA squad. Teams must fight to hold each of the three stages to establish complete control of the city that refuses to surrender its way of life to any threat.
Aesthetically, Busan looks to be up there with Overwatch's best maps. We can't wait to see how the playing experience pans out — especially with the threat of an incoming train!