The Overwatch Contenders playoffs are already live and to make viewing a bit easier, Blizzard have uploaded new home and away skins, adding parity with the OW League and OW World Cup events which already have theirs.
The Contenders skins are a little bit different, however, featuring only two skin colors: home and away, as opposed to specific skins for each team. The skins themselves look pretty similar to the Houston Outlaws', with a lime green, black, and grey color palette. They have made their debut on Aug. 8 with the Overwatch Contenders North American playoff quarterfinals.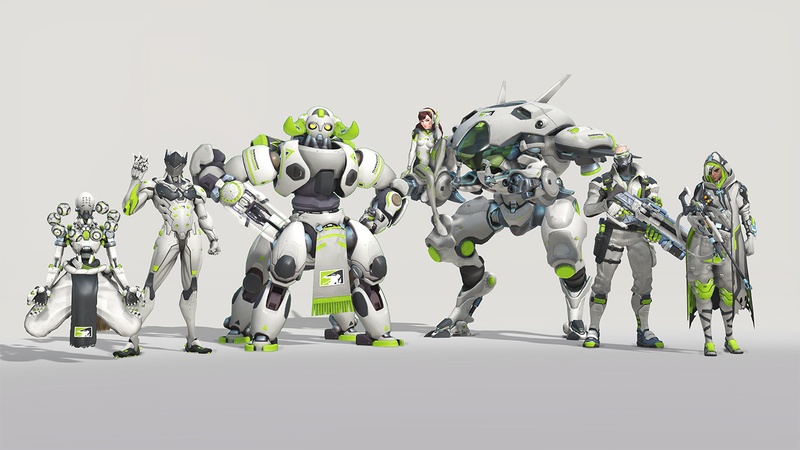 During the regular season, home and away skins will be decided by coin flip. During Contenders Playoffs, higher-seeded teams will be awarded home skins, with a coin flip deciding the matter between evenly-seeded teams. Whether home or away, teams will stay on their respective skins for the duration of matches.
With Blizzard naming viewing experience their priority, home/away skins are a good step towards screen readability. Overwatch is an infamously difficult game to spectate, due to its chaos in movements and special effects. Any small improvement makes a difference for the better.