Overwatch League commissioner: "We definitely want to do fantasy [OWL] in the future."
OWL commissioner Nate Nanzer answered community questions in a Reddit AMA Tuesday on some of the details surrounding the upcoming Overwatch League. Blizzard's premier OW circuit is slated to start this Wednesday, Dec. 6, with its preseason and give insight on what the massive endeavour will offer.
Nanzer spoke player streaming rights, the logistic challenges with city-based tournaments, and the expansion of OWL into Europe and Brazil.
* * *
What rules are there for what games OWL pros can stream on Twitch? I know in the past Seagull stated he hoped to move into being a variety streamer during OWL, and I would hate if he streamed less simply because his options were limited. [by the_harden_trade]
This is the part of the AMA where I remind everyone to not always take things you read on the Internet as fact, unless it's from me or someone else on the team here.
You might have seen pictures from our Player Summit last week (including a picture of Jake asking me his 83rd question of the day, love you Jake). At that event, we had a great conversation with our players about all league rules and policies and I'm confident that you will be able to engage with your favorite streamers from the league in the way that you are used to engaging.
Apologies for being cagey on this, we're in active conversations with the players and the teams here at the League Office on this topic among others. Based on the feedback from teams and players, we may be making adjustments to some of our official rules and policies. As soon as they are finalized we will be giving them to the players and teams first and then making the rules public and available on overwatchleague.com.
Will we be able to earn Overwatch League tokens by watching tournament streams of OWL? How about being able to purchase tokens with Blizzard money provided from Overwatch Open Division winnings? [by AppleW]
We are currently thinking about ways to reward our fans for engaging with the Overwatch League. No details to share at this point, but we are very aware of what other games do in this regard and are considering our options. Open Division rewards Battle.net balance which can be used to purchase League Tokens.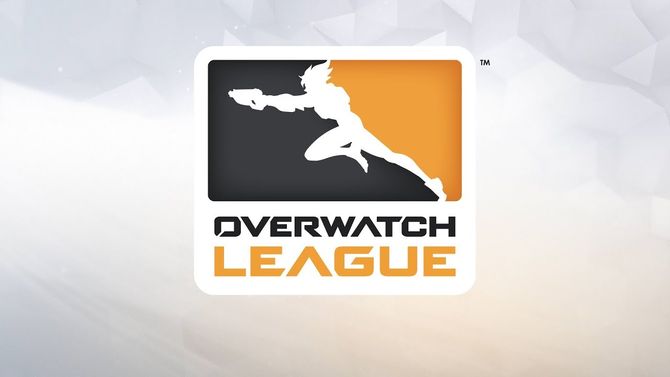 How far in the future is fantasy OWL? [by Perriwinkie3]
One of the things that is super cool to me about esports is the rich library of data that we have available to us. Like with traditional sports, fantasy is an awesome way for fans to engage with the leagues they love. We think fantasy would be a great addition to the fan experience for the Overwatch League too, but from a stats perspective we are currently focused on the launch of Season 1. We definitely want to do fantasy in the future, though, so stay tuned!
What are the OWL rules on player substitutions? Per map only? Do they have to be called-out/registered before the match starts? [by Argos_ow]
Straight from the rule book: Teams may make substitutions from their Reserve Roster during a match only between maps, not during. Players who have been substituted out of a match may be substituted back in to the match at a later time. Teams wishing to make a substitution must notify the League-appointed Team Rep no later than the end of the first round of a given map for the substitution to take effect for the next map. For example, the Team must notify its Team Rep of a desired substitution for the second map by the end of the first round of the first map.


Europe is also a key focus for us as we look to expand the league to add more teams in future seasons.
I know it's probably a year or maybe two in the future, but has your team thought a lot about how you will schedule the season when teams are playing probably half of their games in their city, and half around the world? Travelling to and from China/Korea from the States multiple times in a season sounds like it will be a logistical nightmare. [by fuck_the_king]
That's one of the reasons we have the season broken up into stages and for the Atlantic and Pacific Divisions. We will work to minimize the back and forth international travel as best we can.
When is the Overwatch League companion app going to be available? [by keshavb11]
The Overwatch League mobile app will be available on Jan 9.
What are your thoughts on the future viability of EU as a region? On a similar note, most OWL teams are based in the USA. Do you see a viable path forward for expanding to other areas with substantial player bases like Brazil? [by wotugondo]
Europe is a very important region with a ton of great players — in fact, there are 30 European players in the Overwatch League this season. Europe is also a key focus for us as we look to expand the league to add more teams in future seasons.
Brazil is also an area of focus for us, and a country that we think can definitely support an Overwatch League team in the future.
How do you plan to translate the thrill of playing Overwatch to the thrill of watching Overwatch? [by Cam3ran]
Leading into BlizzCon and the start of the League, the game development team did amazing work to improve the Overwatch spectating experience. We felt that it was a very successful debut of the new features like team uniforms, third person smart camera, top down map, etc. I know the game development team is dedicated to making Overwatch as fun to watch as it is to play.
It starts with the game but we believe that part of what makes traditional sports or any competition exciting is that you care about the people who are playing, you are invested in their success or sometimes their downfall. And whether that comes from you being from SF or Florida or from having followed some of these players since beta or from us doing a quality feature on them, we know that building fandom for the players is of the utmost importance. All this is to say that we are working to bring content to fans outside the game that is incredibly exciting too.
How much coaches can talk to players during/between matches? When will teams be able to sign more people? [by cogumush]
Coaches will be watching matches from just off stage in a "dugout." They will be able to talk to their players in between maps. The dugouts are really cool and we will have some content soon showing them to fans.
There will be a Transfer Window during the season. The Transfer Window is defined as the period of time in which Teams can complete trades involving other Teams and/or sign new Players to a Player Agreement. The Transfer Window is the only time in which these changes can occur following Roster Lock (Oct. 30, 2017). The Transfer Window will open the day following the last day of Stage 1 (Feb. 11, 2018), and close before the first day of Stage 3 (Apr. 3, 2018).