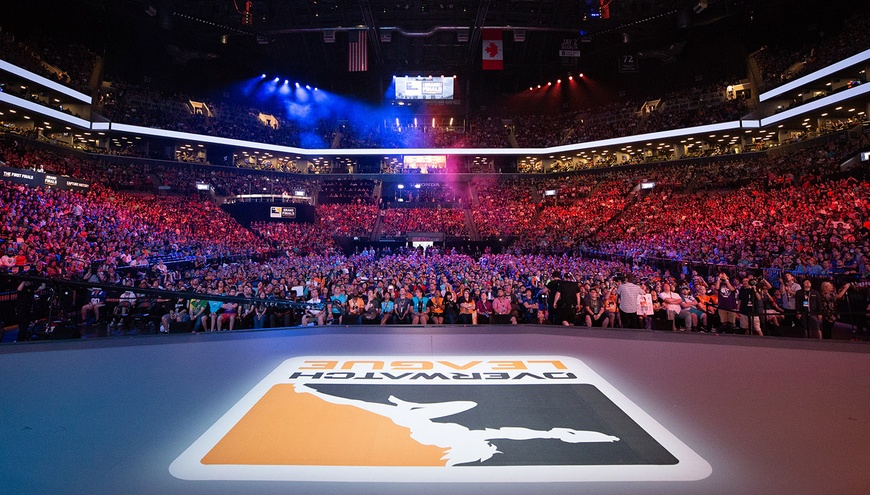 With Overwatch League headed towards its 2019 season, Blizzard will officially welcome two more teams to the league: Atlanta and Guangzhou. These two franchises are the first of six expected to be announced.
During the Overwatch League finals' conclusion, ESP broke the news of Blizzard's plans to expand in its second season, with new the franchises' negotiations wrapping up and the Atlanta spot going to Cox Enterprises. The team will be operated by Atlanta Esports Ventures, a partnership between Cox and Province, Inc. The Guangzhou team is owned and operated by Nenking Group, a financial and entertainment conglomerate, and owner of the Guangzhou Long Lions of the Chinese Basketball Association. Official team names, marks, and rosters will be revealed at a later date.
Nate Nanzer, the Overwatch League commissioner, is looking forward to adding more rosters into the league:
We know Atlanta and Guangzhou have deeply engaged fan communities and we can't wait to unveil their teams. As the league continues to grow, we're looking forward to seeing more talented pros in action as more roster spots open up.
The Overwatch League 2019 season schedule is yet to be revealed, but the free agency window for expansion teams opens on Oct. 8. Current Overwatch League teams have until that date to re-sign their season one players for another year before they become free agents.