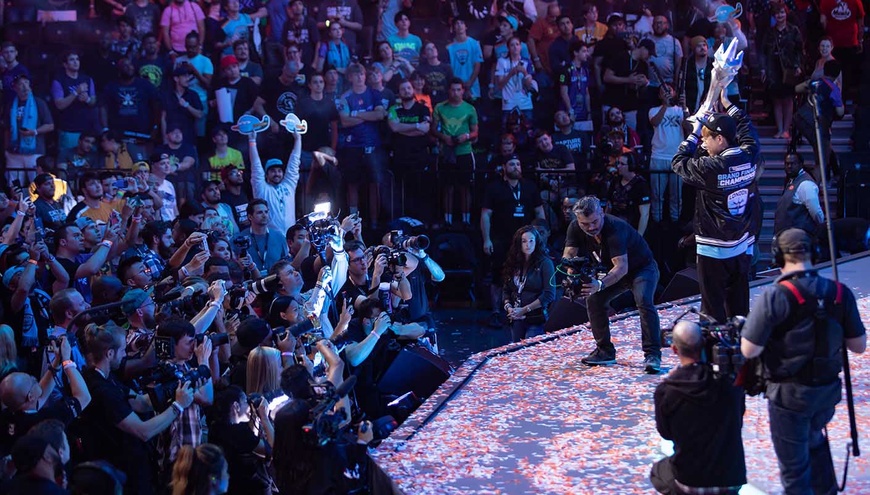 Blizzard released the global average concurrent for the Overwatch League Finals surpassing 860,000 viewers. These numbers include broadcasts across linear TV and streaming platforms worldwide.
The London Spitfire's victory over the Philadelphia Fusion in the Overwatch League finals was broadcast on Twitch, MLG, ZhanQi TV, NetEase CC, and Panda TV,  ESPN, ESPN2, ESPN3, and Disney XD, along with a highlights show on Sunday, Jul. 29, on ABC. Including all of these TV networks and streaming platforms, the estimated global average minute audience across both days of the grand finals was 861,205. The U.S. average minute audience was 289,175, with an estimated 45% of that total, or 129,792, falling into the 18–34 demographic. Worldwide, the 18–34 average minute audience was 605,013.
Kevin Lin Twitch cofounder noted it to be a sign of a promising future for the league:
Overwatch League started as one of the most ambitious projects in esports history. We worked together with Blizzard on many new innovative experiences, including a Cheering rewards program, the All-Access Pass, exclusive Twitch chat emotes, a feature-packed interactive Extensions overlay, and more. Seeing our efforts draw an impressive and passionate audience on Twitch for the grand finals reflects a promising future for the league.