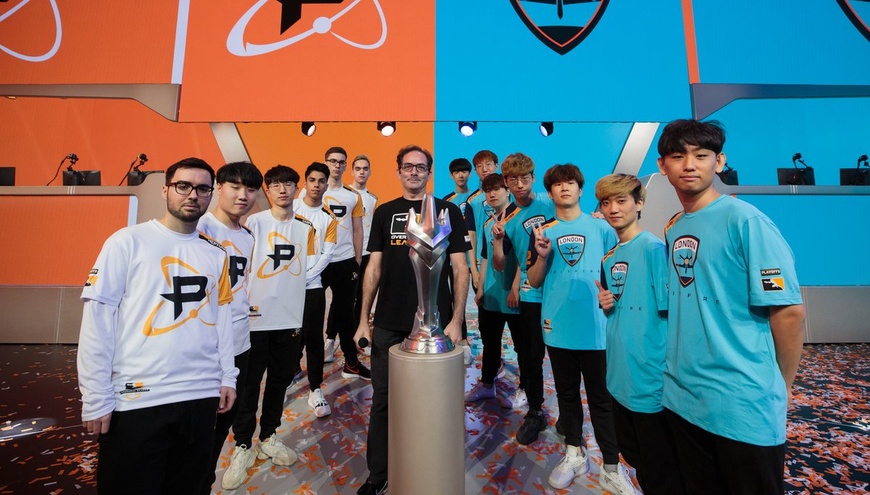 Perhaps surprisingly, the two teams that have made it to the final stage of the Overwatch League's inaugureal season are Philadelphia Fusion and London Spitfire. These teams were #6 and #5 in the rankings, respectively, and have bested top competition to make it to the Grand Finals.
London Spitfire's path
Finally reaching their potential, London Spitfire were the first team to reach the Grand Finals, though it was no simple task. The first opponents were the Los Angeles Gladiators, and they managed to take the first series and instantly put the Spitfire on the backfoot. However, the Korean side answered back with two 3-0 sweeps to progress through the playoffs.
Your first team in #TheFirstFinals are the @Spitfire! #OWL2018Can anyone stop this powerhouse from taking home the trophy? Tune in tomorrow at 4PM PT to find out who their opponent will be! pic.twitter.com/wHrTcujaKV

— Overwatch League (@overwatchleague) July 21, 2018
Moving into the semifinals, Spitfire had to play the #2 seed, Los Angeles Valiant. Somewhat surprisingly, it wasn't too much of an ask for them to take the first two series. The first series went 3-1 in their favour, and the second series was even more simple: ending 3-0. This meant they'd meet Fusion in the 
Philadelphia Fusion's path
Philadelphia Fusion's path to the Grand Finals wasn't easy, having to take down the #3 seed in Boston Uprising and #1 seed in New York Excelsior. Fortunately for them, they managed to do it rather convincingly. Winning 2-1 in series against Uprising was enough, both of their winning series were 3-1 results - though things were levelled up by their opponents in between those victories.
We'll be seeing the @PHL_Fusion next week in #TheFirstFinals! Hear the comms from their semifinals match against the @NYXL in the @Dolby Listen In pic.twitter.com/ybNIohoxYg

— Overwatch League (@overwatchleague) July 22, 2018
Moving into the semifinals against NYXL, it only took two series for them to emerge victorious. Winning the first series with ease, they finished with a 3-0 result - however, the second series was much, much closer. NYXL fought back in hopes of keeping their successful season in the best possible standing, but they lost the second (and ultimately, final) series 3-2. This put Fusion into the Grand Finals.
The Overwatch League Grand Finals will take place at the Barclays Center, New York from Jul. 27-28.