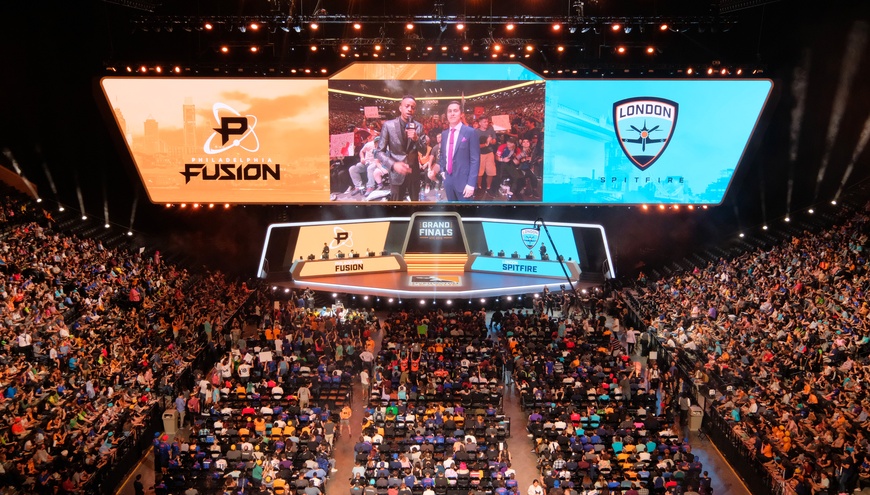 Overwatch League brought in 10.8 million global viewers when the Grand Finals were broadcast on multiple platforms, Blizzard has revealed. The Grand Finals saw two matches - which included a total of seven maps - played across two days, with London Spitfire dismantling Philadelphia Fusion.
What a season it has been. #OWL2018 #TheFirstFinalsCongratulations @Spitfire ! #HistoryCaptured pic.twitter.com/hrz9OhVeZ6

— Overwatch League (@overwatchleague) July 28, 2018
According to Blizzard, the US made up 289,175 of the average minute viewers; the total is reportedly 861,205, so it's evident that a lot of the viewrship came from international markets. There's always been a lot of talk about verifying viewing numbers that came from the Chinese market, especially when botting to boost viewing numbers exists. It's worth noting that it was the first ever Grand Finals of the Overwatch League, so as a whole the competition is still rather new.
Hosted at the Barclays Center in New York, the Grand Finals were broadcast on Twitch, MLG, ESPN, ESPN2, EPSN3, Disney XD, ZhanQi TV, NetEase CC, and Panda TV. As you can see, the action was shown on a multiple of mainstream channels as well as the most popular livestreaming platform.
The next bit of Overwatch League action comes in the form of the All-Star Weekend, returning to the Blizzard Arena Los Angeles on Aug. 25-26.