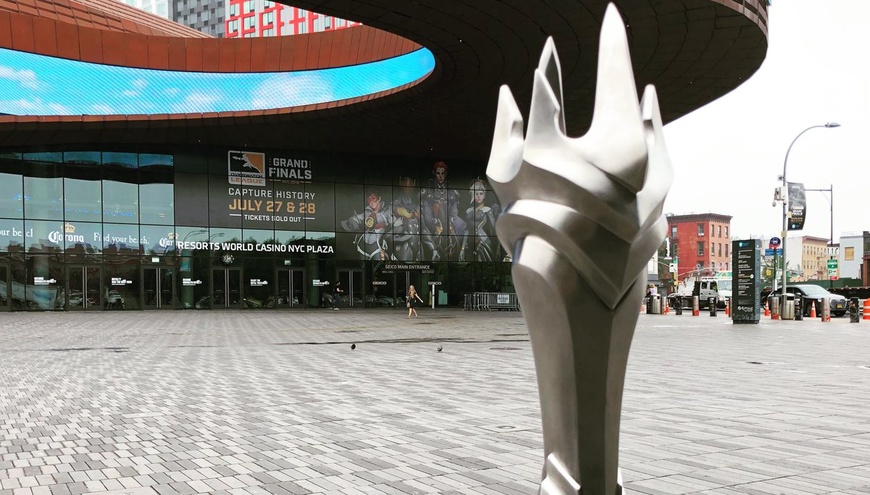 Overwatch League plans to expand to Paris and Guangzhou for season two. Blizzard are wrapping up negotiations with the ownership groups of Olympique de Marseille and the Guangzhou Long-Lions, according to ESPN's Jacob Wolf.
Overwatch League's second European and Chinese teams are expected to join in the league next year. Considering the massive cost of buying into the league (reportedly anywhere between $30 to $60 million), any additions to it will fortify its growth and marketing success.
The Paris team is reportedly owned by McCourt Global, headed up by former LA Dodgers owner Frank McCourt. McCourt was not the most respected member of MLB ownership, as during his tenure, the Dodgers were forced to file for bankruptcy in 2011.
The Guangzhou slot is owned by the Chinese basketball team the Guangzhou Long-Lions owner Nenking Group, worth over $1 billion. They will likely join the Shanghai Dragons in the Overwatch League's Pacific division, with the Paris team going to the Atlantic Division, based on their locations.
The League has had massive success in marketing itself to sponsors and broadcasters alike despite initial concerns of such an expensive buy-in. Team owners report a higher than expected return on investment in the League's first year, and the League itself has made over $200 million on sponsorship and broadcast deals. The Twitch deal for two years alone was worth a reported $90 million, and each of its lucrative sponsorship deals is worth a reported excess of $10 million. That's before even mentioning that the League is now broadcast on ESPN, Disney XD, and ABC.