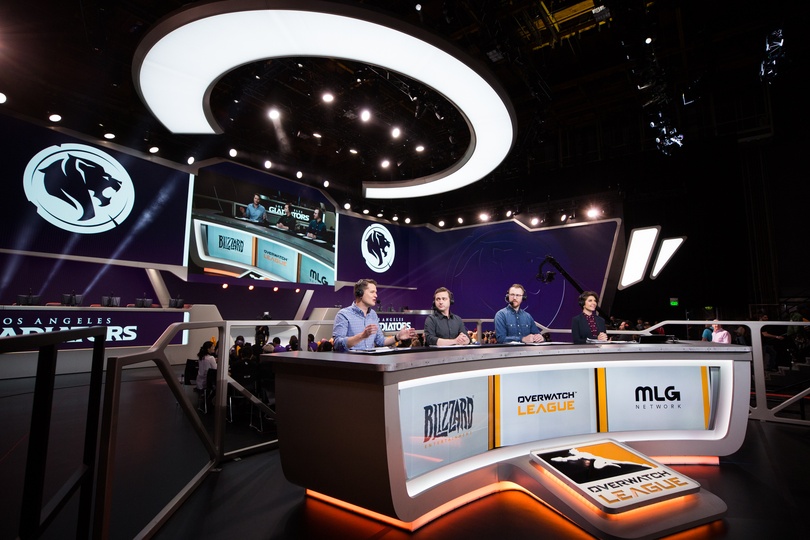 Overwatch League will succeed despite Blizzard's dodgy esports record
As an individual game release, Blizzard Entertainment's Overwatch was an unqualified success. It sold millions, it won countless awards and, importantly for us, it spawned a whole new esport. Blizzard have a long history of this exact kind of success, but the company's esports history doesn't necessarily match the reception of their game releases. With so many questions yet to be answered by the Overwatch League, there is plenty of room for doubting its potential.
Blizzard have a great history in gaming, but in esports? It's not as straightforward. The much-loved developer of some of gaming's most loved franchises is also behind several of the most important games in esports history. What would our scene look like without Starcraft and WarCraft? Yet, both of those were happy accidents. Nobody set out to make an "esports game" in 1999. Quake III was arguably the first deliberately "for-competition" game, with only a barebones single player campaign, aimed at preparing players for online matches. Both 'Craft franchises started out, first and foremost, as single player games.


For once, a Blizzard game will be riding the wave of others' progress instead of creating its own, but it will ride it well.
This calls for a small trip down memory lane.
The original Starcraft was one of the first true esports titles. Around the turn of the century, Korean Starcraft proved that there was more to competitive gaming than just nerds in cellars. It was the first real esport and it paved the way for everything else, but all of that happened with little input from Blizzard. They set out to make a great RTS game — Warcraft in space — and they did, but the success of the multiplayer mode was not part of the plan. How could it be? Nowadays, multiplayer modes are shoehorned into every game in an attempt to cash in on the esports boom but in 1999 there was no such boom. The term wasn't even coined then, nor was there a real scene to speak of. Online gaming was still a new phenomenon and the technology simply wasn't reliable enough to host a fully-fledged sport.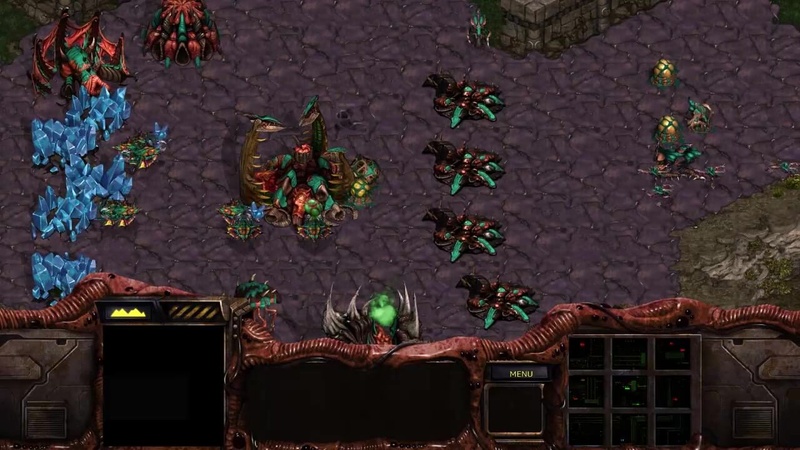 WarCraft III followed a few years later and, once again, it was a huge hit. Like Starcraft before it, WC3 is responsible for a lot of what came afterwards. It wasn't as successful on Korean television as its sci-fi cousin, but its then-unique take on the RTS genre was ground-breaking. Without WC3's innovative hero units we wouldn't have the MOBA genre as we know it today. Although WC3 never reached the audience figures of modern esports, it did have a very healthy community until Starcraft II was announced. Blizzard weren't interested in updating WC3 with SC2 on the horizon and so it more or less died outside of China, with a few notable exceptions. WC3 had been another unanticipated esports success, left to die by developers with a new cash cow in mind.


Nobody set out to make an "esports game" in 1999.
Then there was World of Warcraft, which, believe it or not, also had its time as an esport and even used to be part of IEM back in the days. Its tenure was brief, though. An MMORPG simply wasn't a good fit in the long run and Blizzard seemed to see it as a minor side project, not worth investing too much in. WoW Arena was plagued with balance issues, poor map design and a developer who never seemed to figure out what purpose it served. Looking back, Arena seems tacked-on to the regular MMO aspects of WoW: an ill-fated realisation that esports was actually starting to take off.
Finally, with Starcraft II Blizzard realised that esports was worth focusing on. Of all Blizzard's games, SC2 is perhaps the purest esport and, weirdly, it suffers because of it. Ladder play in SC2 is intimidating and a lot of casual gamers were turned off by the game's hyper-competitive nature. SC2 was one of the first games designed specifically for esports that actually worked, but its Twitch viewing figures rarely come close to the likes of LoL and PUBG. Despite that, SC2 came out at a crucial time in esports' evolution, closely entwined with the game-changing launch of Twitch TV. With a dedicated streaming platform, the current generation of esports games had a new, easy way to reach bigger audiences than ever before. SC2 was one of the early beneficiaries of that and, importantly, Blizzard continue to update the game, which is a good sign for Overwatch moving forwards.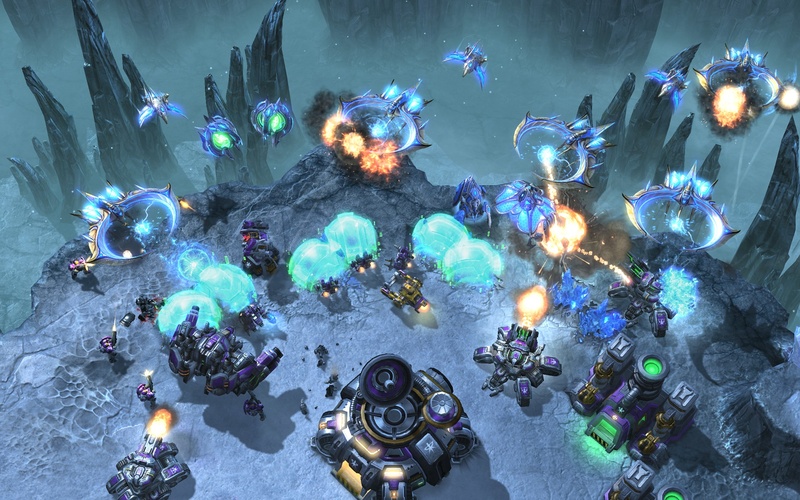 Hearthstone came next and it is a tough one to write about. I have played it a lot, largely as a substitute to the less accessible (read: more expensive) Magic: the Gathering. It is a worse game, however, and although it does fare reasonably well in esports terms, it gets a lot of stick for its reliance on randomness. The audience for Hearthstone is solid, though largely casual. It is quite telling that Twitch figures for Hearthstone are highest around set release time and not around tournaments. Blizzard have shown continuing support for the game's competitive side, however, embracing it, while retaining the casual fanbase which SC2 struggled with.
Finally, there was Heroes of the Storm. Like Hearthstone, Heroes is a simpler version of other games but mostly in ways which make it inferior. Hearthstone is cheaper and easier to play than Magic. Heroes isn't cheaper or easier to play than Dota or LoL: they are all free but Heroes is just, well, dumber, to be blunt. It's a shame, because the idea of playing a MOBA with all your favourite Blizzard characters and with the famed Blizzard finesse and polish was a mouth-watering prospect when announced. Heroes is unique among Blizzard games: it hasn't been abandoned like WC3 and its esports potential hasn't been ignored. It's just not a very good game.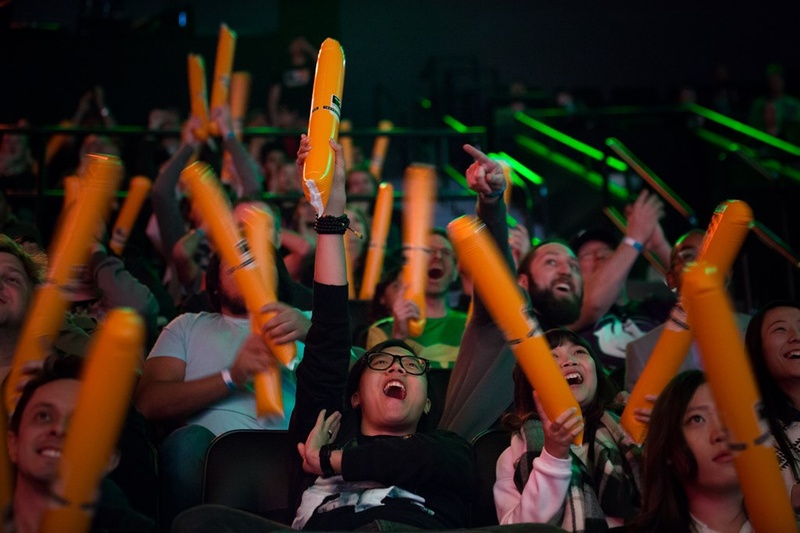 So we arrive at Overwatch, having looked back over a rather chequered past. People with their fingers more firmly on the game's pulse will have opinions on the franchising system, the money involved and the health of the game heading into season one of OWL. But I look back and see a company behind it all who have a history of accidentally making great esports games and ignoring them.
In recent years, though, Blizzard have definitely started to take proper notice of esports and it is unlikely they will abandon Overwatch after sinking so much money into it.


Like League of Legends, Overwatch has a huge casual player base from which to draw viewership, as well as the competitive hardcore who make the game esports-worthy in the first place. The game has its issues, of course, but it hits enough of the right periphery notes that Blizzard have time to experiment and fix things. They also have a lot of money involved in this venture. Did I mention that?
Ultimately, that is why OWL will be a success. I have been critical of Blizzard in this article, but they do make brilliant games and they have seen the light as far as esports is concerned. They have the money to throw at OWL until it works and, unlike in the past, they now have the inclination to throw it. For all of Overwatch's flaws as an esport, the game is popular enough that it will attract viewers. Blizzard can afford to be patient if season one isn't immediately on par with the likes of LCS or ELEAGUE Majors. For once, a Blizzard game will be riding the wave of others' progress instead of creating its own, but it will ride it well.