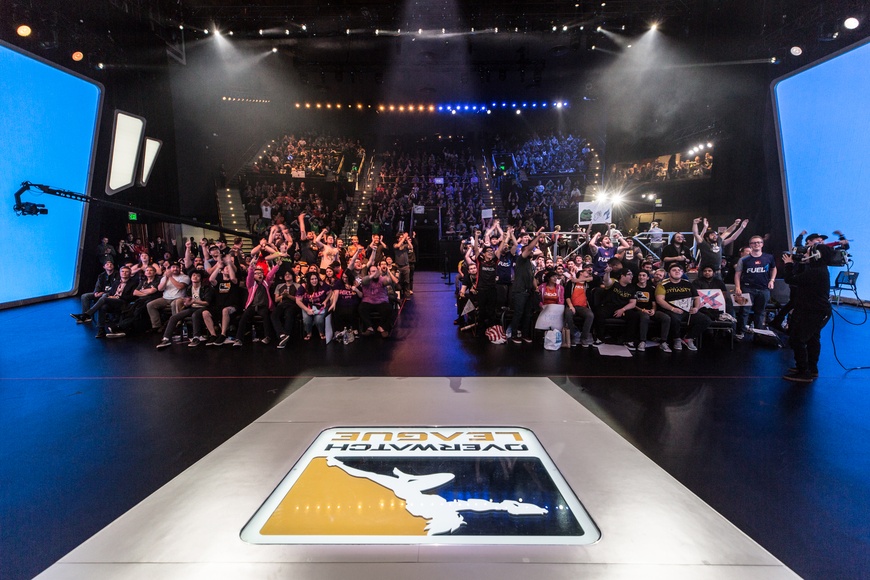 After a preseason filled with expectation, the Overwatch League opened to resounding fanfare and overwhelming success. Despite initial viewership worries stemming from Blizzard's decision to use their MLG.tv stream in the preseason, the event would exceed expectations by opening to 300,000 viewers across all streams for the first match of the day, San Francisco Shock versus Los Angeles Valiant.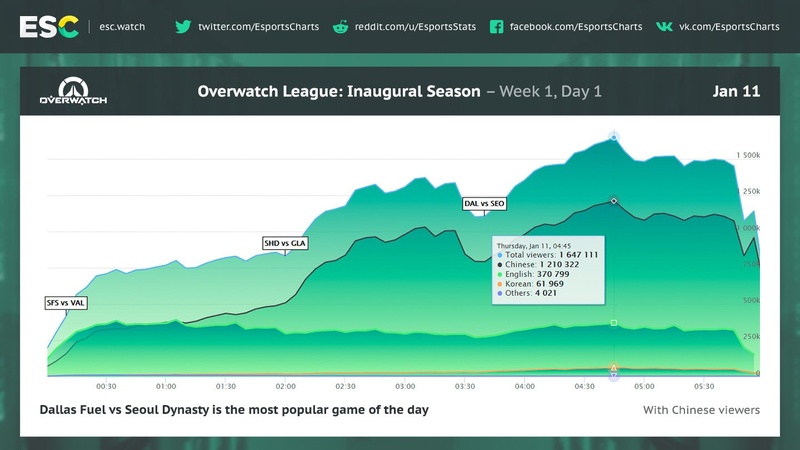 Numbers would continue to climb throughout the night, topping out at 1,647,000 concurrent viewers during the hotly-anticipated Dallas Fuel vs Seoul Dynasty game. The breakdown per region revealed strong Chinese viewership, with the region claiming almost 75% of the reported audience, which skyrocketed right before the Shanghai Dragons vs Los Angeles Gladiators game, and peaked (alongside the rest of the streams) during the last series of the day. The English stream maintained a consistent 370,000 viewers throughout the night, whilst the Korean and French language streams remained at a small, but healthy 65,000 viewers.
The biggest surprise was Korea's dip in numbers, when compared to earlier Overwatch APEX streams. This comes immediately after OGN recently announced it would no longer be the production hub for Overwatch in Korea. Viewership will likely remain low until fans adapt to the new Overwatch League streams.
Nevertheless, an outstanding first day bodes well for the rest of the Overwatch League season, and sets high expectations for what looks to be the breakout esport of 2018.
Be sure to catch the all the games on the Official Overwatch League Twitch Channel. Like what you read? Stay up-to-date with all of our Overwatch League coverage here.