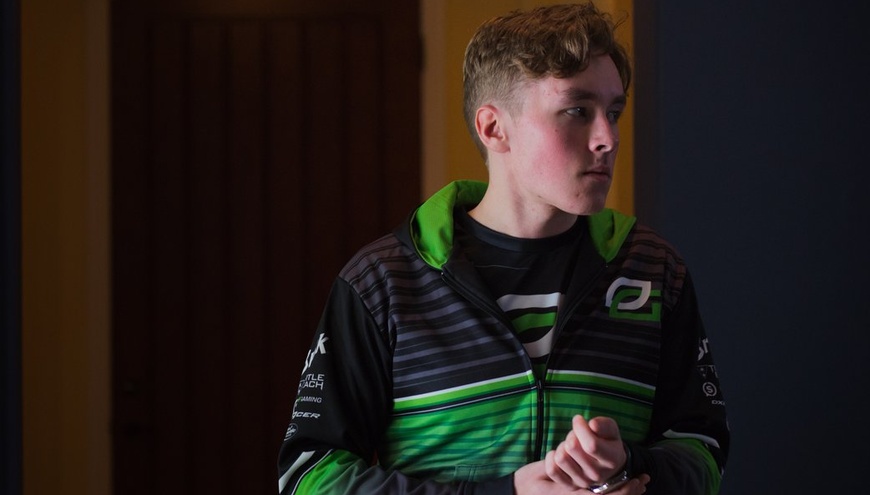 With an extremely tight Dota Pro Circuit schedule, problems are inevitable. ESL One Katowice 2018, The Bucharest Major 2018, and the Starladder i-League Invitational Season 4 qualifiers running side-by-side ended with the worst case scenario: two teams meeting in all three qualifiers at the same time.
OpTic Gaming and Animal Planet were the unfortunate teams to face the consequences of this problem directly, as they met in all three qualifiers back to back, having to play 3 best-of-threes in a row. With the first two series going the full, 6-map distance, it left no time for both Peter "ppd" Dager and David "MoonMeander" Tan and their teams to start the ESL One Katowice qualifier in time. None of the organizers agreed to reschedule any of the matches. In the end, ESL stood their ground, refusing reschedules and disqualifying both teams.
5 minutes late for ESL so the admin DQ'd us. Tried our best to play in all the qualifiers but it seems our hopes for the Major in Katowice have come to end. Suppose this is our punishment for taking both series to 3 games. GGs!!

— Peter Dager (@Peterpandam) January 11, 2018
All tournament organizers refused to reschedule. ESL Admins gave us and Optic DEF loss for ESL Katowice Major because our series went full six game series. https://t.co/q98uu3ZbQ7

— David Tan (@MoonMeanderated) January 11, 2018
no contact from admins at all. We would have left that last game if we would have both gotten def loses

— Aui 2000 (@Aui_2000) January 11, 2018
The social media reaction to the double-DQ caused organizers of all three qualifiers to try and explain the cause behind the situation, which ultimately ended in all three pointing fingers at each other. ESL Vice President Ulrich Schulze pointed to other organizers scheduling over them.
35 minutes, and our qualifiers were just scheduled over by other organizers long after we set the dates. Our admin team is looking into the situation today though and will post a decision after that. https://t.co/vnKVRCth3F

— Ulrich Schulze (@theflyingdj) January 11, 2018
Before people start blaming us any more: Our ESL One Katowice qualifiers have been scheduled for a long time, other organisers just decided to schedule over them. We are going to discuss the Optic/AP situation with our admin team today and make decision after that.

— Ulrich Schulze (@theflyingdj) January 11, 2018
Both PGL Director Silviu Stroie and SLTV Project Manager Vladyslav Udovenk spoke out to say there were no clashes at the time they got their original schedules from each other. Every side was aware that this week would be very difficult and tried to coordinate as much as they could, but this clash turned out to be a surprise for everyone.
To end the drama, ESL Tournament Director Jonas "bsl" Vikan came out confirming the initial ruling to DQ both teams was made final, explaining that they were looking to avoid giving certain organisations any differential treatment:
"Now, while Optic gave some sort of heads up, and in that regard handled this a little differently than AP, the outcome has to be the same for both in order for the rules to mean anything.

I`d also like to address some rumors posted here that our admins were unreachable. That is simply not true. The admin working the qualifier and the matches was available to the teams in the respective Discord channel.

Finally: Don`t think for one second we like, or want to DQ teams. We understand that teams want to play as many tournaments as possible, as a former professional player myself (in CS) this is completely normal.

We also recognize that in the current environment, when organizers double-books dates, that it is difficult for teams and it places a burden on them. Going forward we are committed to working around this so there are windows between two qualifiers that are important to teams.

However, the teams that choose to participate still have to fulfill their commitments within the rules of each tournament they play in. Any differential treatment here from our end is unfair to every other team that competes in our tournaments."
Those two teams aren't the only ones to end up in such a situation. A similar thing happened in the CIS qualifiers, due to ESL One Katowice 2018 and The Bucharest Major 2018 schedules clashing for a much lesser known mix team. Forced disqualifications due to scheduling conflicts were a problem during the first part of the 2017/2018 season as well. A combination of coordination difficulties alongside the sheer number of necessary matches to arrange seems to make this an unavoidable reality, and future organisers will have their work cut out for them if they are to escape such overlaps.