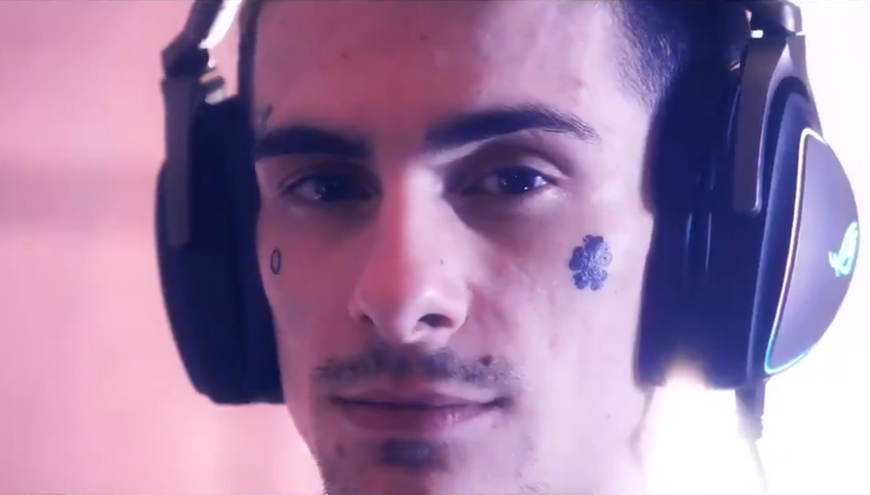 Isaac "PePiiNeRO" Flores has announced on Oct. 11 that he has joined Spanish squad ASUS ROG Army in the local LVP circuit. The player made the announcement via Twitter.
Muchísimas gracias @ASUSROGES por esta oportunidad que me brindáis y en especial a todos vosotros por el espectacular apoyo😍Aunque os digo una cosa, mejor rezad por los enemigos que lo necesitan más que yo 😈 pic.twitter.com/wKjDFys9mu

— pπ (@PePiiNeRO) October 11, 2018
The player thanked the organization for providing him the opportunity to compete, and warned his opponents: "Let me tell you one thing; better pray for my enemies who need it more than I do."
PePiiNeRO was once a revelation in the 2015 EU LCS Spring Split as a member of Giants Gaming, as his mechanical prowess took the league by storm, but he was overshadowed by Seong "Huni" Hoon Heo in the race for the Rookie of the Split award. The player reached the playoffs in the summer split and played in the gauntlet, but lost to Team ROCCAT 3:0 — which had Marcin "Jankos" Jankowski and Oskar "VandeR" Bogdan in its ranks at the time.
The 2016 season was far less kind, as the positions besides the mid lane were a sort of revolving doors, with the team performing 10 roster changes total. Depsite helping Giants maintain their spot in the LCS, the organization replaced him with Na "NighT" Gun-woo, marking the end of his LCS days.
The player then bounced around in the Spanish League and occupied four squads within the span of 18 months (from July 2016 to January 2018), his last team being ASUS ROG Army. On Jan. 2018, he journeyed to Mexico to compete on local squad LoL Academia, a squad he would leave on June 2018.
PePiiNeRO returns to ASUS ROG Army as a bot laner, rather than the mid lane position where the LCS audience discovered him. In a way, it is a call back to a match where he played AD carry in the 2015 LCS summer split against the seemingly invulnerable Fnatic squad at the time — a matter that has several rumors behind it, ranging from winning a bet with then head coach LoZarK, to a contract clause specifically stating that he would play AD carry against Rekkles once.