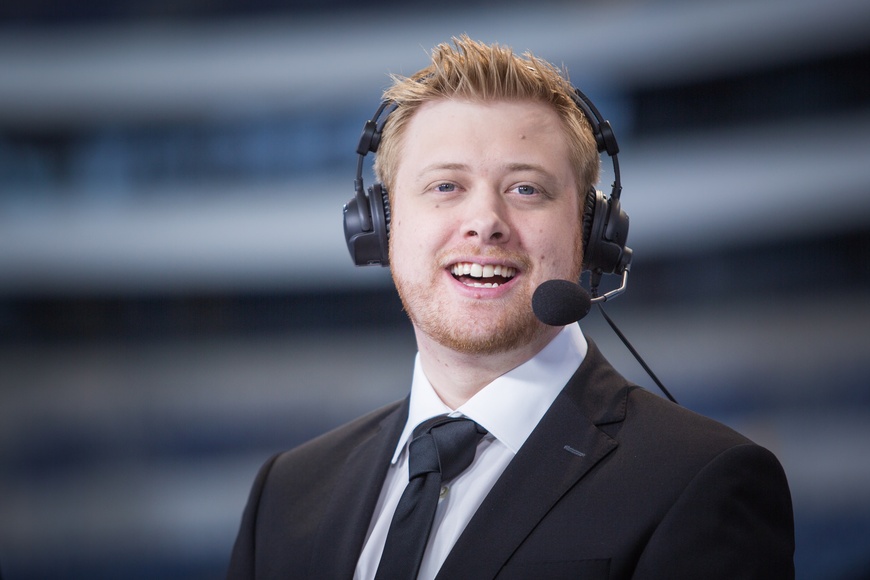 Toby "TobiWan" Dawson, known for his casting in Dota 2, will be covering the coming PUBG Global Invitational 2018, along with other notable broadcasting talent.
Introducing the broadcast talent lineup for the PUBG Global Invitational.@TheSimms@pansy@WTFmoses@TobiWanDOTA@Kaelaris @pappaBoogie@Avnqr@getfrank@cammmydCatch them July 25 - 29 as the top PUBG pro teams compete for $2 Million. #PGI2018 https://t.co/KWkfJ96Pcx pic.twitter.com/xZrTUXrt02

— PUBG (@PUBG) July 19, 2018
Among the casters who started straight with PUBG, TobiWan is not the only talent one to come from other games. Both former and current CS:GO, StarCraft and Halo casters and analysts will make sure to bring you the best viewing experience.
The PUBG Global Invitational 2018 itself will be held on Jul. 25-29 in Berlin's Mercedes-Benz Arena. 20 already-decided four-player teams will fight for the grand prize of $400,000 from the $2 million total prize pool. During the tournament itself, Bluehole will run a Charity Showdown between famous casters and professional players for a $1 million prize pool to go to the charity of the winner's choice.