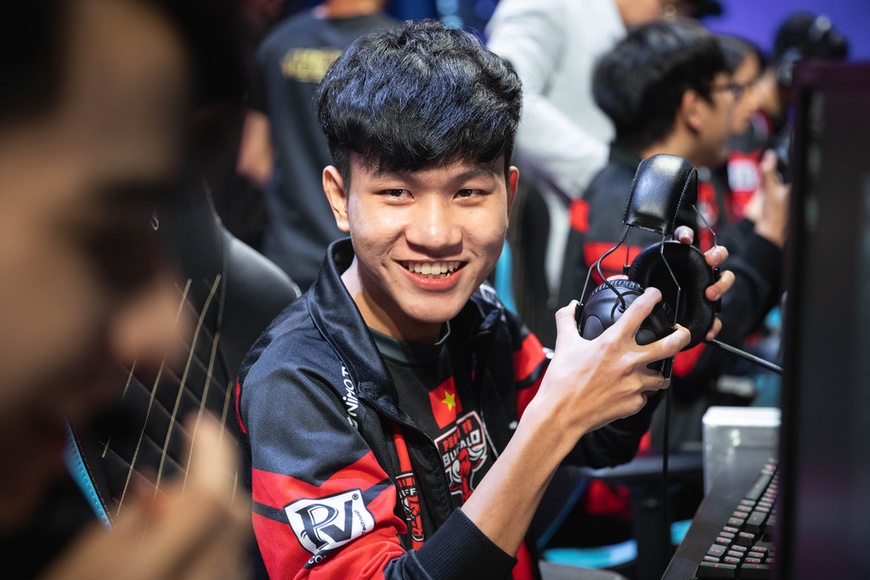 Despite their elimination from the 2018 League of Legends World Championship during Oct. 15, Vietnamese squad Phong Vũ Buffalo beat LMS top seed Flash Wolves in a wild comeback victory. In doing so, they blew Group A wide open.
Phong Vu Buffalo's elimination was a result of lack of clear gameplan to close down their game against G2 Esports earlier today. Had they won, they would have been involved in a tiebreaker filled day. Instead, they played their game against Flash Wolves with the certainty that it would be their last game of the tournament. As such, they started Xuhao over Meliodas, who had done an admirable job throughout the tournament in terms of counterjungling.
The Vietnamese squad's team composition was primed for late game team fights with an Camille/Galio core and supplemental damage from late game powerhouses Aatrox and Kai'Sa, but they managed to control the early game one XuHao (Camille) gank at a time, capturing leads across the board. However, Flash Wolves embraced skirmishing as a response to PVB's objective-minded approach (similarly to how they performed in a victory against G2 Esports earlier during the day) and remained in contention.
However, Flash Wolves did not do enough damage before the 30-minute mark despite holding a 19:9 kill score, and PVB scaled into shape. In a 38:30 mark team fight, the Vietnamese split FW apart and cruised to a 4-for-0 wipe and Baron Nashor, and they then used the latter to snowball the game beyond reach.
Phong Vu's victory causes a tense scenario to emerge in Group A: Whoever won between Afreeca Freecs and G2 Esports would reach the quarterfinals as the top seed. With Afreeca winning that game, G2 will face Flash Wolves for the last qualifying ticket from Group A. You can watch Worlds at the time of writing live on the event hub!