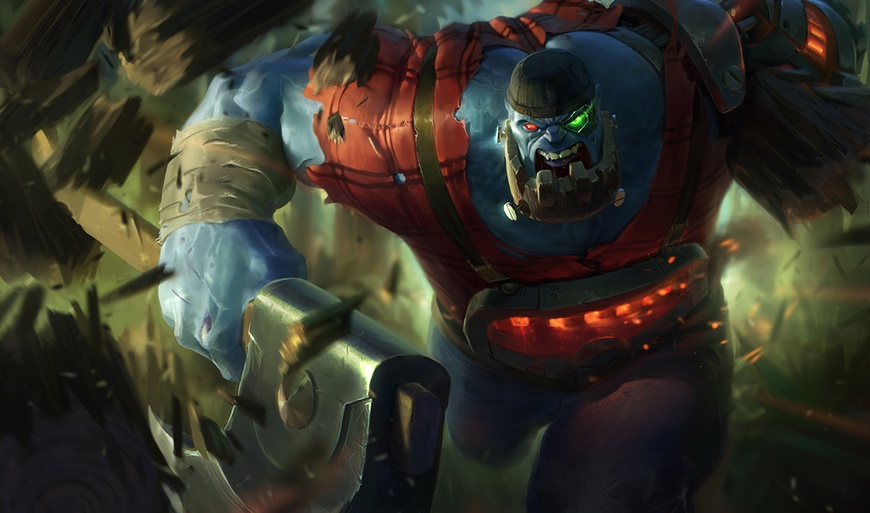 Riot Games relationship with its parent company Tencent has reportedly been strained over declining profits and mobile games, according to a report by The Information.
The feature is based on interviews with "more than 40 people close to Riot and Tencent", including statements from founders Marc Merrill and Brandon Beck, as well as CEO Nicolo Laurent. The interesting parts of it are the details about Riot's declining playerbase and Tencent's own pursuit of mobile gaming, which have supposedly caused both companies to butt heads more than once in the past.
Tencent reportedly created their own mobile game, 'Wangzhe Rongyao' in 2015 (later known as 'Arena of Valor' in North America), after Riot apparently declining their suggestion to turn League of Legends into a mobile title. One of the former Riot staff describe the team's reaction: "We were stunned. They were blatantly ripping off our intellectual property." Arena of Valor then went on to become the most popular smartphone game in China by the end of 2017, according to the report.
On top of that, Tencent has moved on to PlayerUnknown's Battlegrounds and Fortnite, focusing its efforts now on the stock owned in both games' developers, Bluehole and Epic Games, respectively. The sudden shift is due to a rapid decline in League's playerbase and profits, which has resulted in significant layoffs at Riot's worldwide offices.
When The Information approached CEO Laurent about these declines, he stated that they haven't actually been that significant. This was despite former and current employees telling The Information that Riot leadership held a massive, company-wide meeting in March to inform workers that the company would reach a deficit if they continued on the current path.
Riot Games provided Dot Esports with an official statement pertaining to The Information's report, writing it off as an exaggeration and reassuring that their relationship with Tencent is well:
League numbers are down from their peak, but it's still one of the most-played games in the world and we're very happy with the numbers, and we think some of the new content we're putting out soon can only help with player numbers. Basically, League is doing incredibly well by any measure except its own very high watermark.

The relationship with Tencent is the best it's ever been. We talked to Rioters about it a fair amount back in February and while the Arena of Valor situation wasn't great, we worked through it and leadership's take that it made the partnership stronger. We're working together toward an exciting future, both for League and our upcoming games (yes 's').
The final sentence directly references Riot Games recent exclusive interview, which revealed the company's plans to release a handful of big games every decade. What kind of titles Riot is working on is still a secret; however, the co-founder Marc Merrill acknowledged the possibility of an entirely new IP.