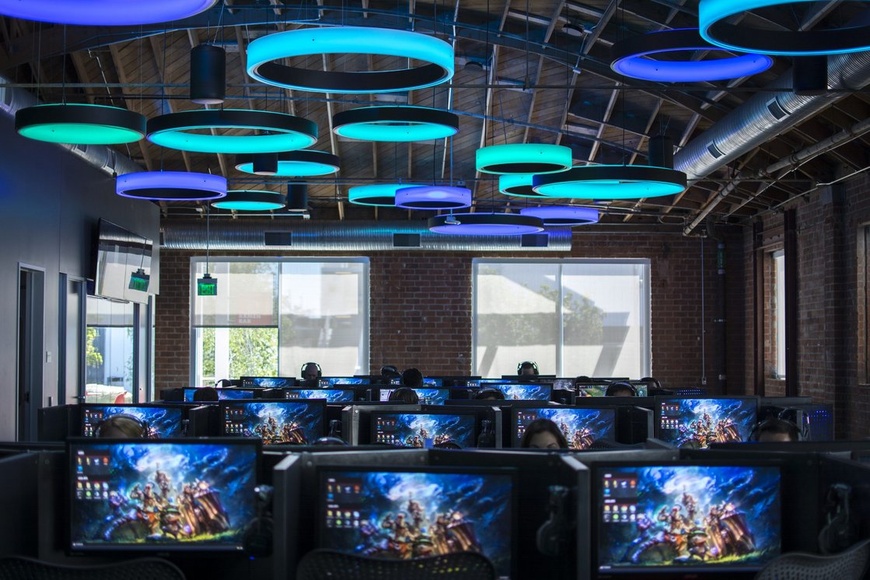 Cecilia D'Anastasio, a journalist at video game journalism outlet Kotaku, has taken a deep dive into Riot Games' culture. The result of her investigation, which encapsulated information from 28 current and former employees, had a definitive tone: there is a culture of sexism at some places within the company, where being a woman is a disadvantage most of the time (with counter-viewpoints also promoted in the article).
The report highlights that suggestions and feedback from women is shut down more than usual, that the "core gamer" mantra has been used as a gatekeeping mechanism (deeming people not 'gamer' enough), that meritocracy is a foil for nepotism,
Lacy (name altered for anonymity purposes) left the company due to sexism she experienced at the workplace (no focus on her work, more on her being a woman), with the last straw coming from a situation where her idea was shut down, only for her to suggest a colleague to suggest it the week after — this time to wide acclaim. Lacy said the following regarding her previous mission of hiring a woman in a leadership position:
Across the board, you'd have side-by-side similar backgrounds, but the leadership team would constantly ixnay any female candidate for leadership.
Other employees experienced unsolicited approaches, whether it involved email threads talking about the eventuality of having sexual relationships with them, or background discussions on the matter. One employee even highlighted the term "bro culture" and compared working for Riot to working at a giant fraternity.
The company's image as a gamer-focused one has also caused a disproportionate amount of women to be rejected at the application stage. One even highlighted that an interviewer tried to find holes in her gamer background, asking far-fetched questions as she highlighted that she played World of Warcraft. When it comes to the interviewing stage, one added:
There are all these generic terms used to find things wrong with women that aren't specific. When I hear 'She's emotional,' I'd say, 'Okay, why do you think she was being emotional?' 'Well she seemed to get intense and was pushing back on this thing.' The other candidate did that and you liked that because you thought he had 'grit.' Why is that different? Is it because this person is a different gender?

I hear people comparing two candidates of different genders, and both the candidates can be of the same caliber, and interview the same way, but be described differently.
In addition, Riot Games' feedback culture is inherently direct by nature. "We help each other improve by being open and honest, even when it hurts," reads their manifesto. However, the result is women being talked over (as was the case for former player relations specialist Kristen Fuller) or, when standing up for themselves, risking punishment. A current Rioter reported that she has not advanced for sticking to Riot's feedback culture.
I tend to be very direct. I tend to give open feedback. I tend to challenge other Rioters. Those are Riot's on-paper values, but the way it translates culturally is that, often, important stakeholders, senior peers or my peers will feel that I am too direct.
Then, the issue of meritocracy — or possible lack of — arises. Jes Negrón noticed how she was passed over for promotions in favor of a less qualified candidate, despite being groomed for the task, ultimately leaving the company after the snub. Another was denied a promotion and later fired in 2017 after rejecting a superior's advances. But that is not always the case: Sarah Schutz, Riot's chief of staff, did not meet such roadblocks upon sticking to Riot's growth-oriented ethos.
I always knew the areas I wanted to work in. If you know the kind of change you want to make happen here, you identify the problem and you go change it. Nobody's gonna give you a checklist and tell you how to get to the next level. . . Part of my success is I was growth-oriented, action-oriented and then went to tackle the next thing.
The company has made moves to address such shortcomings, such as the hiring of Soha "Sokareemie" El-Sabaawi as the leader of its Diversity and Inclusion Initiatives division. El-Sabaawi has held mandatory interviewer training sessions to train against biases (positive and negative) as well as helped redefine what is considered a 'core gamer' within Riot.
Senior Technical Designer Kimberly Voll, a 20-year industry veteran and PhD in computer science, never faced such discriminations, and never saw them take place within her vicinity. Head of Platform Oksana Kubushyna also highlighted that the company has been paying attention to diversity and inclusion in the hiring process. She went on to say:
Men and women interview differently. Men tend to pat themselves on the back and over-exaggerate. Women tend to downplay their [accomplishments]. Training interviewers to look at actual record and fact rather than bravado—that's what we're focusing on.
El-Saabawi also noted that she's helping train leaders at Riot recognize differences in personalities and empower marginalized groups at Riot (women included).
We are trying to create touchpoints with Rioters about what good feedback looks like. Just because we have an open feedback culture doesn't just mean you can send someone a lot of super harsh feedback without context.
The report has spawned a slew of reactions on social media — some supportive to women, others attesting of support from within Riot Games, and others being on the dismissive end.
Riot Games themselves have formally replied through ESPN and Reddit, where corporate communications lead Joe Hixson said:
This article shines a light on areas where we haven't lived up to our own values, which will not stand at Riot. We've taken action against many of the specific instances in the article, and we're committed to digging in, addressing every issue, and fixing the underlying causes. All Rioters must be accountable for creating an environment where everyone has an equal opportunity to be heard, grow their role, advance in the organization, and fulfill their potential.
While it is disappointing to hear many of the accusations levied at one of the most sought-after places of work in the gaming industry, holding the correct conversations around company culture and discrimination can only be positive for both Riot Games and the wider industry in the long run.