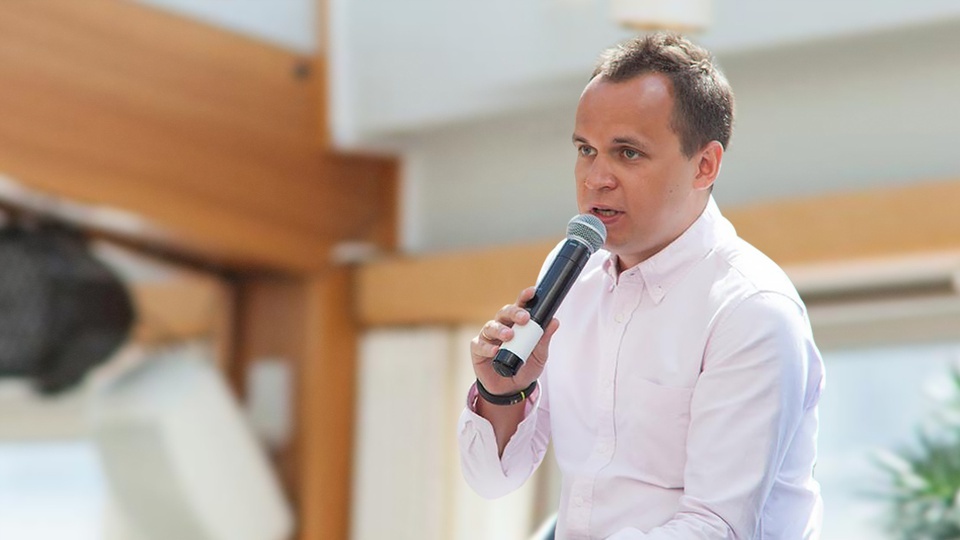 Roman Dvoryankin, Virtus.pro GM: "No direct invite? No problem, we'll come over with a sub and win anyway."
General Manager of Virtus.pro, Roman Dvoryankin, gave a review of 2017 in an interview with Cybersport.ru. He explained that he had personally offered Alexei "Solo" Berezin a vacation and shared his plans for 2018.
The interview has been condensed to feature the Dota 2 and CS:GO parts of Roman's interview. His thoughts on Overwatch, PUBG, Artifact and more will be published in a second part.
* * *
In an interview, I read that the org had minimal expectations. An example would be a top 8 at the CS:GO PGL Major, top 6 at The International and finals at the LCL, etc. Did these exist? Were the teams successful in fulfilling them?
When I joined Virtus.pro in the summer of last year, one of my first tasks was to prepare a financial strategy for the year. I think we can discuss this as of now.
The task was to secure no fewer than five tournament titles, and there was a specific goal for prize winnings, irrespective of titles. In 2017, we exceeded the goals set out initially. Without taking into account small and local events, the organisation secured titles at DreamHack Masters Las Vegas 2017, the Spring LCL Split, The Summit 7 & 8, ESL One Hamburg 2017 and a Paladins tournament. In the latter we saw the fiercest contenders at play, and still managed to pocket at title. I'm particularly happy that our rosters, despite being relative newcomers to select titles, managed to grab tournament victories off the bat. We shouldn't forget about the Adrenaline Cyber League 2017 either, which our CS team won, or the Russia Cup, Mr.Cat Europe Invitational for Dota 2.
Outside of victories which exceeded expectations, our teams played twice at Major tournaments. In CS:GO, it was the first time since 2014 that the roster made it to a Major grand final, and during the summer Major we secured top 4. There were a few grand finals where we lost to strong opponents. From this point of view, all of our goals were met. If we're talking local, I think everyone understands that a top 5-6 placement at the International 2017, one of the most important tournaments for our organisation, is a success. We achieved what we came for. The same applies to the PGL Major Krakow 2018, where it was obvious that the state in which our roster was during the summer, and still remains, is a success. To round up — a top 4 at a major is a spectacular result, however if we take into account who was playing in the final, I think we could have had a better showing.
On Dota 2
---
Let's start off with Dota. Last year the coach's role became a bit more significant in comparison to previous years. ArtStyle seems like more of a motivational coach, much like XBOCT from Na'Vi. What type of coach is appropriate for the Dota 2 team? Does it need a strategy-oriented coach like Ceb or Kips?
It's been some time since we understood that the team requires a coach. It's great that Valve allowed coaches to remain with the team during the draft period. Ivan immediately became part of the unit and was helping the team as soon as he joined.
There's no question that initially his role was more to do with the psychological and motivational part of coaching. This was exemplified during True Sight upon conclusion in Kiev, when Ivan told the guys that everything's alright and that if they play their own Dota, they'll be alright. With time his role had gone through an evolution and at recent tournaments, where he assumed an active role on the team, it was amply clear that he was not only a motivator. A motivator is required depending on what characteristic the team requires in order to improve.
Recently, I was in Lvov, where I spoke with our analyst, Yan. He felt that he can give the team a lot more, however the team didn;t require it, simply because our players are skilled. He told me that he was required significantly more when Ivan was the team captain, instead of Aleksei [Solo]. Ivan required a lot more information from him, Yan delivered, Ivan immediately applied it. The case is such that Ivan naturally has less experience with this. I don't want to compare him to Aleksei, however the reality is such that Ivan hadn't played Dota for longer, and as a result didn't have quite the same intimate feel of Dota.
In light of this, if we discuss Kips, for example, and this is said with all due respect to our colleagues from Vega Squadron, but I think that she wouldn't be of any use to the Virtus.pro roster. As for 7ckingMad, well, he's very unique. I am absolutely sure he could be playing in one of the top 10 teams in the world. Things are varied, and we see this in football as well. We have mediocre teams that can become better. Jose Maurinho didn't immediately yield results, initially he had Porto, a strong local team that had lacklustre results in the Champions League. When he transferred to Real Madrid, he had a different set of goals. You have a strong set of individual talent, and now it becomes a question of motivation and resolution of internal conflicts. Different teams require different coaches.


I am a proponent of sanctions, but you can't really achieve much of an effect with them. We haven't fined any of our Dota 2 players, however we have had serious warnings for specific actions.
There's an opinion that professional players are extremely well off, and as a results of their newly obtained riches they can lose focus. Are there any sanctions or levies applied in a scenario where the players break rules in Virtus.pro?
If the underlying questions is whether or not the players act a certain way or are uncontrollable knowing that as long as they play Dota well  they'll be alright — this is simply not true. In many a way I joined in a bid to create a system where we attain results without any aggressive impositions on the players, but at the same time we don't tell the players, 'You just play Dota, the rest isn't important.' This couldn't be further from the case. It's true that in the past year and a half, the players' incomes have increased significantly, both in terms of wages and prize earnings. Indeed, this allows the guys the luxury of buying flats, finalising renovations in them, but don't think that they've lost their minds in all of it. The guys are very mindful with their spending.
If we're talking in terms of influencing, then yes, we do have certain moments when players can slip up. An example of this would be RAMZES666 at The Boston Major 2016, where he was camera shy and uttered about two words per video. We addressed this, and at DreamLeague Season 8 Roman was a lot more talkative, partly because we addressed this issue and explained how crucial it was to produce this sort of content. I am a proponent of sanctions, but you can't really achieve much of an effect with them. We haven't fined any of our Dota 2 players, however we have had serious warnings for specific actions.
How about CS:GO?
There were precedents connected with a failure to fulfil sponsor obligations, but they were not directly tied to players.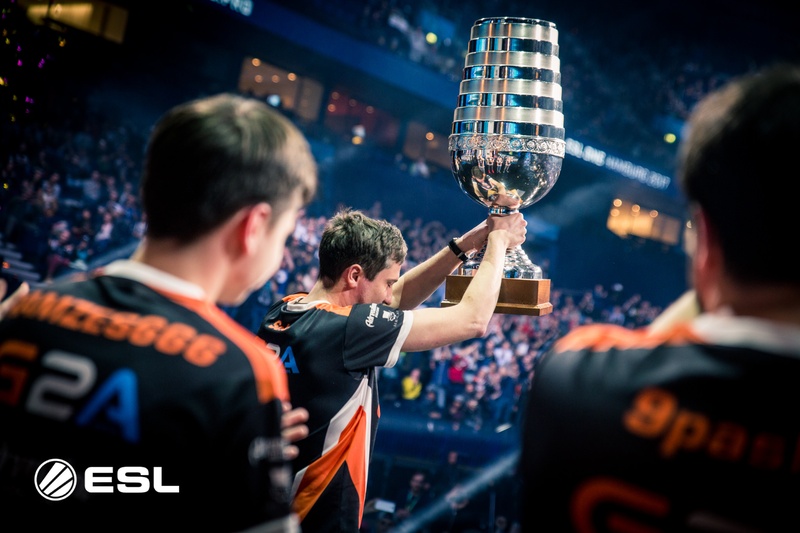 On Solo's time off
---
When did Solo decide to go on holiday? Did this happen before or after the game with Evil Geniuses? It's difficult to imagine a situation in traditional sports where a footballer would be allowed to leave mid-season for a whole month.
When we found out the schedule for the entire year post The International, I told the guys that we should be very selective regarding tournament participation, and that we shouldn't perform at every single Minor. Having said that, we also need to understand the psychology of the players: they see a tournament with a $300,000 prize pool, and it's a pretty significant sum. It was hard for them to come to terms with the fact that we're dropping such a tournament.
We consciously made the decision to not be hasty to come back from holidays and as such didn't play at the qualifier for the Kiev Minor. Straight out of our break we played at the qualifiers for PGL Open Bucharest 2017, and it was a great idea to have backed out of the first two Minors. Later on what happened, happened.
In September we returned to play and since then the players haven't been home, apart from Pavel [9pasha] and Ilya [Lil] who happen to live just outside Moscow, and even then, they were only able to visit for a few days. Aleksei left mid-September and spent the entirety of his time either at our bootcamp or at tournaments, what's more, the events were quite demanding in their nature: a very emotional victory in Hamburg, followed by DotaPit.
I'll give you a reminder of how the month went: a new patch was released,  the guys spent days on end playing, next they have Adrenaline Cyber League 2017, immediately after the event they fly out to Barcelona, and barely make it, to a point where the organisers had to accommodate by postponing matches. From Barcelona they flew to Sweden, then Macau, then Los Angeles. It's basically a trip around the world.


For a while I had known that Aleksei [Solo] was tired and morally exhausted. I kept an eye on the situation.
For a while I had known that Aleksei was tired and morally exhausted. I kept an eye on the situation. It's no secret that Virtus.pro's performance is closely tied to his shot-calling. We were very well prepared for DreamLeague, more so than even ESL One Hamburg - we think the opponents didn't play particularly well there. Unfortunately a few individual mistakes cost us the victory.
I saw that Aleksei was really struggling. A couple hours after the game I took him aside and offered him to take time off. He responded with, 'Wait, that's possible?'. I said yes: we had two Minors ahead of us, that practically decided nothing for us, and we had accrued at the very least the amount of points we had planned. After this I spoke with Ivan and notified the team of the decision made. I took Aleksei to the train station, he jumped on a train and the next morning he was home. Afterwards we recorded a video commentary on the situation, where I gave a detailed description of the entire development and stated that the organisation and the team gave Aleksei some time off, a decision that was both in the team and his personal interest.
Unfortunately we had a miscommunication internally, and the news came out earlier than it was supposed to. We didn't want it to look like a spontaneous decision after a loss to EG. The social media manager covering titled the post "Solo took time off". It was our fault that people interpreted it a certain way, and I'll underline once more that a player can't just take time off on whim. I saw what happened internally and wanted to prevent more serious issues from developing, particularly when the guys are tired and start arguing between one another. In order to avoid this, I sent Aleksei home.


No direct invite? No problem, we'll come over with a sub and win anyway.
It's no secret that there are a few players that could have substituted Aleksei in his position. We consciously decided not to do this, as we have no intention of swapping him out. We just needed to play the last two tournaments, which didn't bear massive priority. Ivan was suited for this role. It was quite difficult for him, because he was really nervous, however in the end he composed himself and brought home outstanding results. It's a full functioning scheme and I don't see any issues with it. In January, Solo will be returning and things will go back to how they were.
Did you ever consider passing on the two remaining tournaments and just take a break as a team? Did the guys want to play with a substitute?
There was insufficient time for the organisers of MDL Macau to find an adequate replacement for us. We have a warm relationship with the organisers of the tournament, and they have showed that this is reciprocated. We didn't want to screw them over. As for The Summit, the following story transpired. If we dropped out of the tournament last-minute, the community and organisers could have interpreted it as some sort of payback for not issuing us a direct invite. We knew this wasn't the case, however we were also aware that this decision could be interpreted as such. We respect the responsibilities we've taken upon ourselves. What goes around, comes around. Despite the whole situation with The Summit I think we answered the direct invite question as best we could. No direct invite? No problem, we'll come over with a sub and win anyway.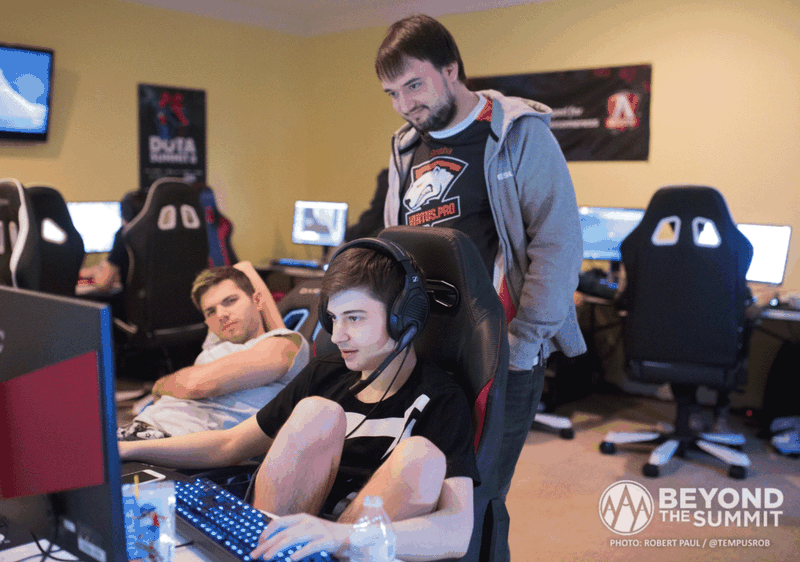 On Pro Circuit schedule, expanding rosters and young talent
---
ArtStyle ended up demonstrating a strong showing. How did the team react to this? Do you have any reservations about him wanting to go back to an active role?
The guys took it well, with a pinch of humor. I'll remind you that shortly prior to DreamLeague, Ivan played for Team Ukraine at WESG. Generally, the guys enjoyed playing against one another. There were loads of different jokes. The situation was entirely workable and there were no underwater stones. Ivan  had a tonne of responsibility on him — he's a professional that is capable of dealing with it. It's understandable that he hasn't had proper competitive practice since last autumn, barring last year's WESG. It's understandable that he hasn't got loads of hours played, particularly the last patch. In light of this he showed as best a performance as he could, given the situation. Everything went fine. Ivan and I have a very open and  trustworthy relationship. If in the future he would like to reignite his career as a professional player, I'd only be happy for him, however for now we have an agreement whereby he works with us. On our part we provide him all he needs to focus on what he is currently doing.


Other teams are also starting to come to the realisation that overdrive mode isn't particularly productive. The problem isn't as bad as you think.
In traditional sport we see teams dealing with tournament saturation by cycling rosters, however in esports we barely see this. Only now have we seen Overwatch teams sporting 10-12 players, but this is a totally new concept. In CS:GO, for example, there's a very peculiar situation with stand-ins, where frequently we see coaches standing in. Considering how the schedule is progressively densening, do you think it's time to look into a bench?
I wouldn't exaggerate the tournament density of the current calendar. It's great that the situation with Solo took place in December, instead of April/May. Now the guys really understand what I meant when I said a busy calender. We didn't participate at the qualifiers for Captain's Draft 4.0 and we aren't participating at the SL i-League qualifiers either. Even now, we definitely know that we won't be take place in as many tournaments as we did in the prior half of this season, and generally speaking the tournament density isn't exacerbating for us. Other teams are also starting to come to the realisation that overdrive mode isn't particularly productive. The problem isn't as bad as you think.
If we're talking about substitutes, we have China as an example, where due to a massive flow of young talent organisations have the luxury of a youth team. Red Bull F1 have something similar, where you can be Daniil Kvyat ten times over, however if things don't go to plan, then they have Max Verstappen — and you're off to the youth squad. And if things don't go well in the youth squad, then there's ten other contenders for your slot, and this works swimmingly in China. Unfortunately this isn't the case for CIS, Europe and other regions, where we don't have access to quite the same flow of talent. Besides, a good player wouldn't enjoy sitting on the bench anyway, he'd rather play in a hypothetical Vega Squadron or Team Spirit, rather than bench for VP. Plus, this is financially impractical.
In CIS and Europe a solid system has developed, much like in football, where FC on the level of Porto or Udinese play the role of donors. When young talent joins these clubs they're given a chance to bloom and show their capabilities, meanwhile teams with broader financial capabilities buy them out not as young grasshoppers, rather slightly more experienced and with a taste of competition.
If we look at the selection process for Virtus.pro, Natus Vincere or even Team Empire in the past one and a half or two years, pretty much the same thing happens. A player comes, develops and goes on to depart — examples of which would be RodjER to Na'Vi, or Resolut1on to the US, or RAMZES666 to VP. There are many examples like these, and the system functions with stability, because we're interested, as we're outsourcing an academy, and so are they, who receive payment for it. Empire, with all respect, can really develop players. In the long-term I think we'll find a different solution, but for now I don't see an alternative.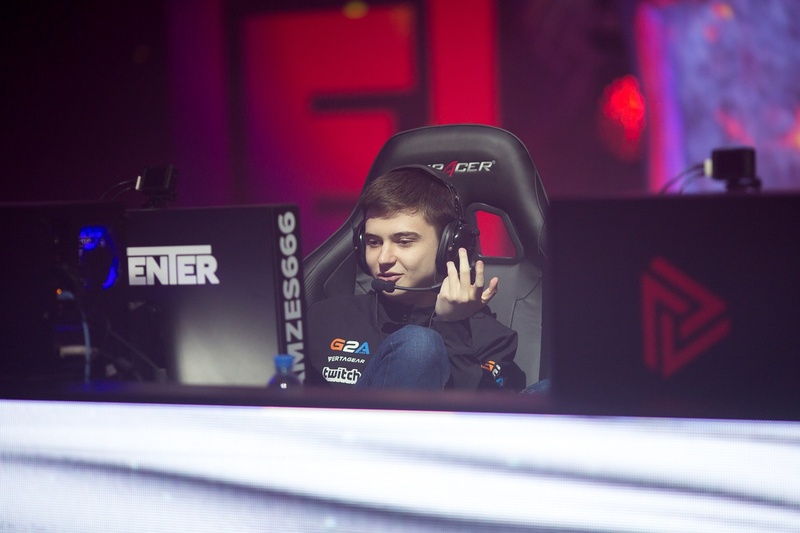 What do you mean by "outsourcing an academy"?
For example, Fnatic in CS:GO. They had their own academy team, which played well, but it was apparent that they were a level below the main roster. Fnatic's management understood that they weren't about to risk the main roster's performance in order to facilitate the addition of a player from the academy roster [in actuality a player was transferred from the academy roster to the main one, Golden — Ed.]. The academy wasn't able to transcend its level. There's no media or sponsor benefits to it, so they just let it go.
Could Virtus.pro afford an academy team? Contingently speaking, rent a house where we would train young players. What happens to them next? Our current roster is doing alright. What do we do with these players? These are guaranteed expenses that bite into our budget. I'll be frank in saying it's easier for us to buy RAMZES666 off Empire than incurring these costs. Natus Vincere functioned on a mixed scheme, whereby they bought out a player from Empire, and as for Crystallize they went a different route — everyone knew it was somewhat of a risk, but it subsequently paid off.

The lack of young talent is visible even when looking at how the current Viritus.pro roster was drafted, or how Natus Vincere tried to find new players. It seems like if anyone is looking to get a roster together in CIS, they'd had a hard time finding someone and, given they had a bunch of money, could start making offers roster-locked players. Are you aware of any such offers?
At the moment, due to a distinct lack of agency firms and the fact that not all organisations in the industry are fully-functioning business structures, conversations between players are still quite important. After Boston we had one of our players approached by an organisation that wasn't explicitly buying him out, it was simply inviting him. To make the leap between "inviting" and "buying out", each and every player on the roster has a buyout sum. Dota 2 representatives of Virtus.pro have buyouts of a few hundred thousand dollars. I don't see a single organisation in CIS that would be willing to dish out this sort of money.
On CS:GO
---
Let's talk about CS:GO. We're not acquainted with the internal mechanics of the team, but externally we could see that the team was in somewhat of a crisis. This was apparent not only from statistics, but also the occasional comments like "dark days" from Snax or peculiar posts about in-game leaders. Was there a crisis, or was it all just our interpretation?
There is a crisis. No one should double-guess this, particularly after two grand finals in a row at EPICENTER 2017 and SL i-League Invitational Shanghai. Internally we're aware of the steps we need to take, where it all began and what we need to do to rectify it.
Considering how close the Virtus.pro five are, have you ever considered a roster change?
Neither of our rosters have a restriction on changes. This is the case both for Dota 2 and CS:GO. As I've said in the past, the strength of our CS:GO roster is its combined experience and closeness. They were always good at sorting out issues as they arose.
We all saw how much of a giant SK Gaming were over the course of the entire year. In my eyes, they are currently the best in the world. With a massive lead. And they were the best over the course of the entire year. The fact that we were able to outperform them in the semi-final of a Major, and October when we played the at EPICENTER [demonstrates that] our players are capable of playing at the same level as SK Gaming and even beat them. The only issue we need to improve on is the frequency with which we do this. We're working on rectifying this issue, and as for roster changes - no one is immune to them.


There is a crisis. Internally we're aware of the steps we need to take, where it all began and what we need to do to rectify it.
The team occasionally had outstanding performances, examples of which would be the Krakow Major and EPICENTER. After these results, experts and fans thought that the tough times were over. What did the players feel after these performances? Did they discuss this with you?
The players assessed the Krakow Major as a failure. From the perspective of our organisation I can firmly say that top 4 is a solid result. Despite this, the players understand who they were playing and how they played, otherwise they wouldn't consider it a failure. The same could be said for ACL, when our players mentioned that the opponents lost more than we won.
Purely from a psychological point of view it's important to occasionally win, in order to feel that the fire's still burning, but even EPICENTER demonstrated what can influence our wins and losses. These sorts of tournaments really paint a picture regarding what's happening inside a team both from an in-game and interpersonal perspective. Knowing the situation internally, we don't see these as outlier performances. These were circumstantial.