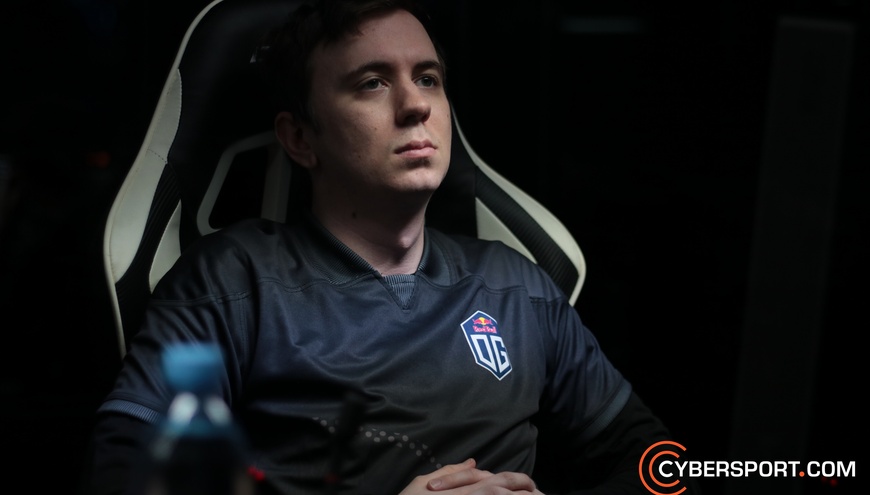 After ESL One Birmingham it was announced that Ramus "Misery" Philipsen and Clinton "Fear" Loomis were both removed from the Evil Geniuses lineup. With the two leaving, it is highly likely that Syed Sumail "SumaiL" Hassan will go back to the midlane, thus leaving the offlane and hard support positions open.
It has now been announced that OG's Gustav "s4" Magnusson is the one EG have recruited to fill the offlane spot on their roster. S4 made a name of himself in the legendary TI3 Alliance squad, where he helped carry them to winning the tournament. Ever since, he has been seen as a great player, but none of the teams he has been on have come close to helping him lift the Aegis once again.
S4 explained his thoughts in an OG Facebook post:
I would like to thank everyone that is OG and has been part of OG. These 2 years of hard work and success have been very tough but also so rewarding. I'm sad but also excited about what's to come. I would like to wish OG best of luck in the future, fighting!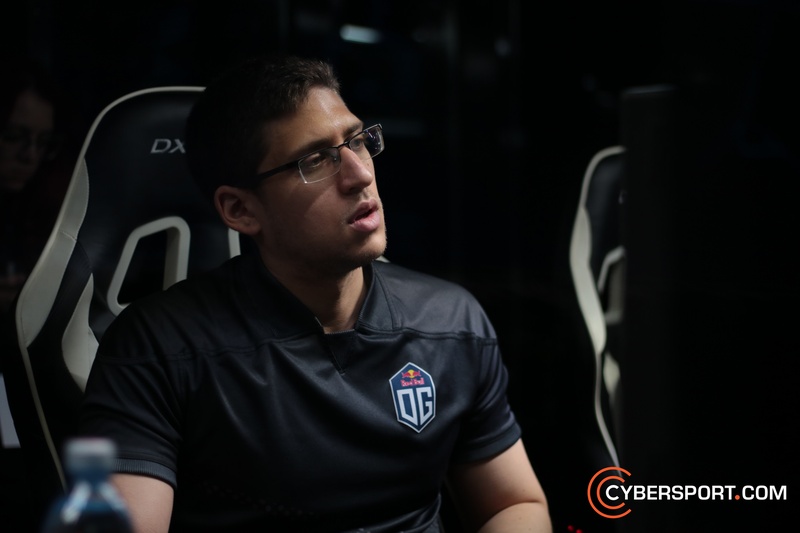 The other move is, if possible, even more surprising. Tal "Fly" Aizik, one of the founding members of OG, also announced his departure from the squad. Fly has not just had a hand in forming OG in-game, he has also been a leader outside of the game. For EG, this might be a more valuable pickup than S4. Fly is mostly known for his leadership and with the issues the team has had ever since Peter "ppd" Dager was forced off the squad, Fly may be the perfect person for the job.
Fly shared a nostalgic message of his own:
It is with a heavy heart that I am announcing my departure from OG. These last few years together have been some of the best in my life, getting to know and to work with some incredible people. Winning 4 Valve majors together and fighting through many tournaments, these are all memories that I will cherish for the rest of my life. I can not thank everyone enough - those who have supported me and OG on this journey, and I wish them nothing but success. #DreamOG
A Shift in OG. Read → https://t.co/CmCFx85sae pic.twitter.com/0bfwHnEhJ7

— OG (@OGesports) May 28, 2018

This has big implications not just for EG, but also for OG, who are now left with some pretty big shoes to fill with the TI Open Qualifiers a little under 3 weeks away. OG had shown promise lately, making it to the playoffs in the last three tournaments they've attended, but it was too little, too late. With this move, OG's chances at even qualifying for TI8 can be seen as very slim.
Phillip Aram, the COO of EG, spoke to Cybersport about the transfer and some larger concerns with Valve.
We are incredibly excited to head to the Super Major and the TI qualifiers with S4 and Fly. They're two of the most decorated players in Dota and we are privileged to have them want to join EG.

Despite our excitement, I want to echo the words of many in the space that the current roster lock system and qualifying system for Dota's life changing 20 million plus dollar event creates an environment every year for this last minute scramble. It is not good for player wellbeing. We hope Valve will reassess the realities teams face in this system and make changes to support player and competitive scene health.
Meanwhile, OG have confirmed that the team will be dropping out of the SuperMajor, as they failed to set up a replacement in time for the event. Both OG and EG were directly invited to the competition, which commences on the second of June.