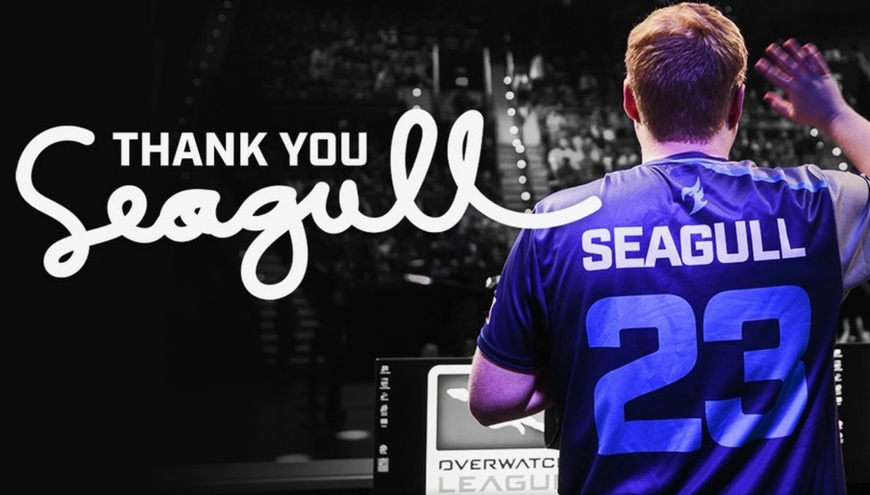 Brandon "Seagull" Larned has announced his retirement from Dallas Fuel and Overwatch professional scene in general. The well-known American player chose to instead focus on streaming and building his already impressive community.
I am no longer a professional OW player.Returning to full-time streaming starting today.

— Brandon Larned (@A_Seagull) August 7, 2018
Aaron "Aero" Atkins, Head Coach of the Dallas Fuel, had nothing but praise to say about his now former player:
The versatility, at a high level of skill, that Seagull brought to the Dallas Fuel this season is a model that all up-and-coming Overwatch players can learn from. His aptitude for the game is one of the best ever seen in Overwatch and he was a key leader both in and out of game for the Fuel. I wish him the best in his future endeavors.
The news of his departure was met with supportive words from his former team and all around the Overwatch scene, including this season's champions London Spitfire.
Best of luck in your next chapter, Brandon! We will miss you on Stage 💔 pic.twitter.com/tDkvGKNOfB

— London Spitfire (@Spitfire) August 7, 2018
Seagul has actively been a part of esports since the times of Half-Life 2 Deathmatch and Team Fortress 2. He has been around the professional Overwatch scene since 2015, starting with Not Enigma. Seagul joined Dallas Fuel in October 2017 to participate in the Overwatch League — Season 1. Despite being considered one of the favorites, the team was surprisingly unable to reach playoffs. His is mostly known for his flashy Hanzo, Phara and Genji plays.