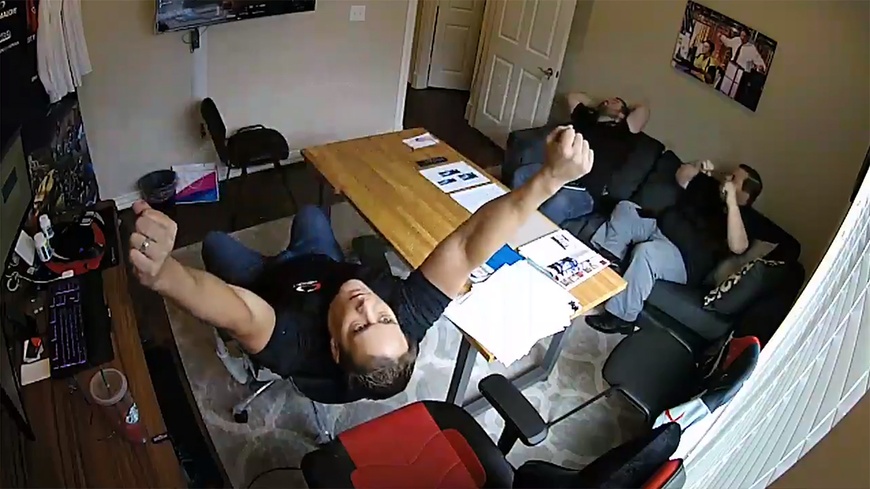 Yesterday saw the second round of Swiss best-of-1 series in the increasingly intense New Legends stage of the FACEIT Major — London 2018. Again there were upsets, with compLexity Gaming taking down G2 Esports, and the CS:GO community also voiced their displeasure at the Major's seeding system. The fixture list has left mousesports and FaZe Clan among the sides that teeter precariously on the verge of tournament elimination with 0:2 records.
Of course, with so much on the line, everyone was quick to jump to Twitter to voice their own opinions on the day's shenanigans. Here's the best of the bunch.
Shox almost saves G2
Richard "shox" Papillon was the man who stepped up for G2 Esports when their backs were against the ropes, following a start that saw compLexity go up 13:2 on Cache.
Shox has been so incredibly impactful on every single round this half. He's taking over this game

— Sean Gares (@seangares) September 13, 2018
It wasn't enough though, as compLexity held out to claim a famous win 16:11. The result lead to an explosion of emotion in the team's managerial office, as founder and CEO Jason Lake celebrated the victory.
Join us in the compLexity offices and relive today's #FACEITMajor #coLcs vs @G2esports matchup from the office of @JasonBWLake! pic.twitter.com/HzkThD9cKz

— compLexity Gaming (@compLexity) September 13, 2018
Natus Vincere send FaZe to the brink of elimination
A big scalp for NaVi means that FaZe have to win their next game in order to stay alive in the tournament — and to secure an invite to the next Major thanks to Valve's own rules. That's no concern of s1mple's, who simply enjoyed his game.
I love CS:GO

— Sasha (@s1mpleO) September 13, 2018
❤️@s1mpleO pic.twitter.com/aSnmtWqi8Y

— Denis Sharipov (@electronicCSGO) September 13, 2018
One last chance left

— NiKo (@fazeniko) September 13, 2018
Meanwhile, DickStacy was impressed with the growth of TyLoo, who were felled by BIG.
Playing @tyloogaming is like versing a clown car. Kill 1 in 1 spot, 1 more comes out same spot kills your team mate, trade him, 1 more comes out and kills your entire team all within 1 second. Love watching them play, annoying af to verse. They've gotten solid 👍🏽

— Ollie Tierney (@DickStacyy) September 12, 2018
And tarik was happy to seal a dominant 16:6 win over mousesports, but ropz was defiant.
Solid win over @mousesports, needed that one for sure.1-1 now, ggwp guys.

— tarik (@tarik) September 13, 2018
i'm not going home @FaZeClan

— ropz (@ropzicle) September 13, 2018
Seeding system criticism
Well-known esports lawyer Bryce Blum led to the criticism of the Major seeding system, pointing out how the schedule had favoured certain teams.
Swiss system with random match-ups (HLTV ranking):Complexity could go 3-0 vs Fnatic (11), G2 (20) & BIG (9)Faze could go 0-3 vs BIG (9), Navi (2) & MOUS (4)MOUS could go 0-3 vs NiP (8), MIBR (7) &Faze (5)This system is so broken. Every major we say it and yet here we are.

— Bryce Blum (@esportslaw) September 13, 2018
Valve: Don't worry, next time we won't invite the teams who go 0:3 at this major. That way we kick out the worst teams.Poorly seeded Swiss system: Joke's on you, pal. pic.twitter.com/SIazexqA3m

— Thorin (@Thooorin) September 13, 2018
Raise your hand if you had BIG vs. coL as a 2-0 match and FaZe vs. mousesports as a 0-2 match.* crickets *

— Tomi (@tomi) September 14, 2018
Make sure to stay tuned for all things FACEIT Major — London 2018 by visiting our event hub!