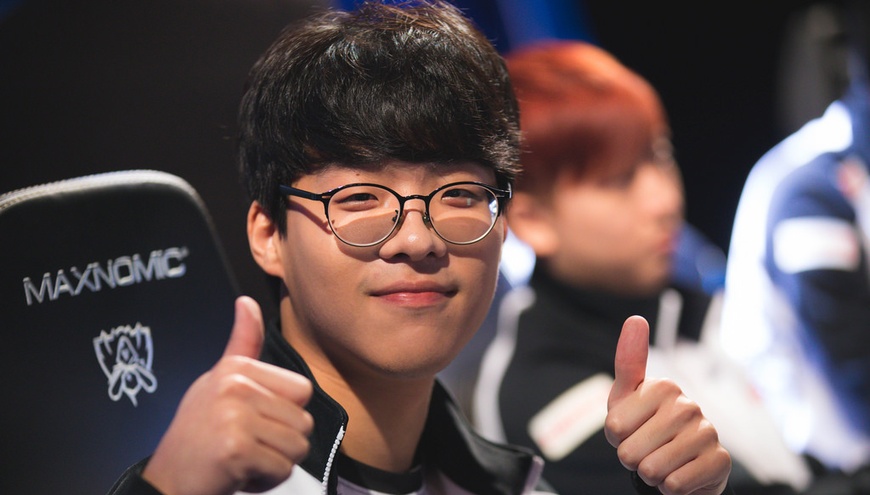 The 2018 League of Legends World Championship's fourth day of action featured a lot of wild results in other groups. However, Group C is not a group of upsets, and KT Rolster clinically dissected EDward Gaming to sit uncontested at the top of the group with a 3:0 record.
The team's top laner, Song "Smeb" Kyung-ho, spoke to Inven Global about the bot lane's nervousness on stage, the meta in the top lane, why KT Rolster is dominant — unlike other Korean teams — and more.
Below are excerpts from the interview:
Reasons for KT performing as expected, but other LCK teams struggling
To be frank, I really don't know why other LCK teams are having such a tough time. I know the LCK teams are going to bounce back, and I want them to. I am always supporting them. I think the reason why kt is doing so well is because of confidence. Every member on our team has a lot of confidence. This allows us to execute the plays we want to.
How viable Darius and Jax are in the current meta
These champions are majorly bruisers, right? And bruisers are basically tanks. With this in mind, Jax and Darius are bruisers but they are low tier compared to the other picks. Also, people pick bruisers into tanks because they win against the tank matchup. However, Darius and Jax can't win against tanks. I believe this is why we don't see any Darius or Jax being picked. I still think there is a chance they might get picked in the future though.
KT Rolster play their games alongside the remainder of Group C on Oct. 16, taking part in the opening game against Team Liquid at 1 a.m. PT / 10:00 CET / 17:00 CET, and you can watch it live on the Worlds hub!