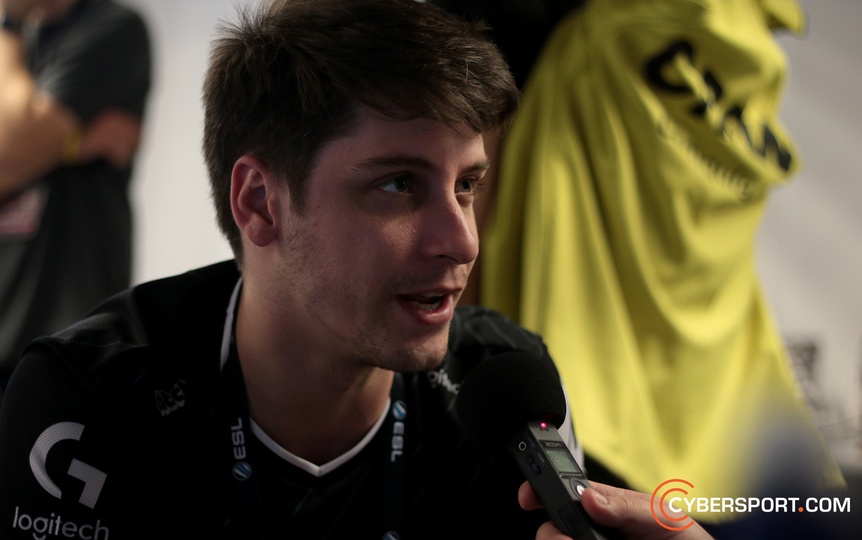 SmithZz: "We should have won Cache [vs. BIG] and I would have loved to have seen the third map."
G2 Esports' second outing with their brand new roster was at ESL One Cologne 2018, but unfortunately they were not able to best a hungry BIG side - crashing out in 5-6th place. We managed to catch up with Edouard "SmithZz" Dubourdeaux to discuss their performance and how he has found his footing since returning from inactivity.
***
This is the second event with the roster - generally speaking, are you guys happy with the result?
We are satisfied with our result, even if our is ambition is way more high. Coming into ECS [Season 5 Finals] we had only four days of practice so we didn't expect anything. For this tournament we had one month of practice so we were not ready on every map, but the maps we were ready on we put on a good fight except the last map against BIG.
I think overall we gave a pretty good fight to everyone: Natus Vincere, mousesports, and Astralis. Yeah, we're confident for the future, a lot of mistakes to work on and I'm definitely sure we'll be way better next time.
You touched a little bit on BIG, did you guys expect that - seemingly out of nowhere - the guys came in and now they're playing against FaZe Clan. What surprised you about the team?
We are still a really young team so basically our game is not that deep, so if we show a game against teams before the tournament - the further we go in the tournament the more it'll be hard for us because we're not deep yet. They are a good team, they are in their country. We played them in practice a lot and they're good, they're really good with utility damage. No, they deserved it completely - in my opinion, we should have won Cache and I would have loved to have seen the third map.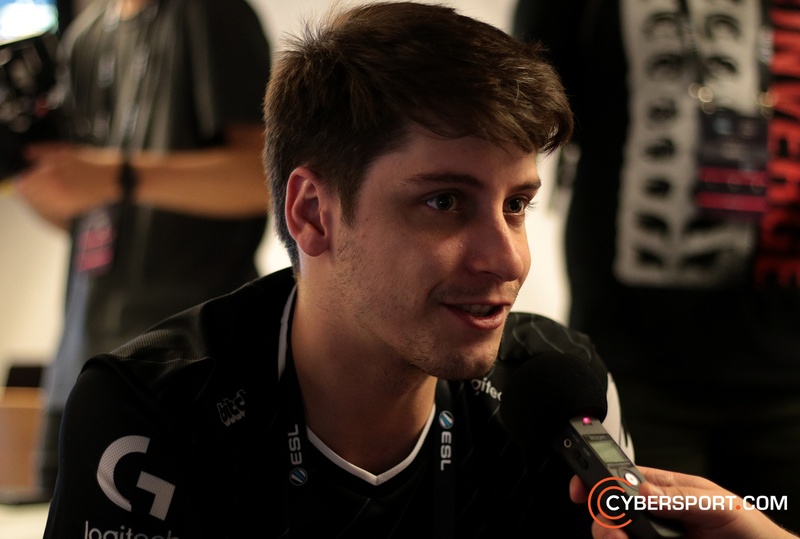 How far in advance were you aware you would be playing with G2?
After last December, I said to the team that I did not want to coach anymore because I wanted to play again, I couldn't do my job while playing so I said I wanted to leave the team. Kévin "Ex6TenZ" Droolans was getting benched at this moment so I got in contact with Ex6TenZ and I wanted to play again with him.
Meanwhile, Richard "shox" Papillon had a really rough time during the year - both individually and in the team - it was not what he expected, so he said "OK, let's go, I want to play with you again. Even if it's not with G2, even if we don't have any spot, let's fucking go!" That's how it started, but of course with all the contracts it didn't pass like that. We just took our time, it was really good that G2 had the trial with Oscar "mixwell" Cañellas and stuff because it made me start playing again and getting back to my normal form.
It ended up really good because we are on G2 Esports so we are really happy with that.
How did you get back into form and practice to a point where you felt comfortable taking an active role in the roster?
First of all, since Team Envy, I went into a role that I didn't like. I was not hybrid anymore and I really didn't like it. So I was confident on my rifle skill, and how I train: it was a lot of bots, muscle memory, a lot of FACEIT with my friends. As a team, I have an all-new position - I'm playing anchor and support with rifle. It's pretty rough for me, it was really hard the first month because I play CS where I think a lot but where you're in this position you should not think, just kill people. You need to get a kill or two kills when they came to your place, and it was really hard for me to switch that off because if you start thinking when you are in this position then you're dead.
So yeah, it was really hard - I'm not there yet but I'm progressing every day and I'm confident about the future.
Lastly, have you at all changed your mind regarding how you approach criticism from the community nowadays?
Not really, I try to not read so much. Yeah, of course, there is an impact because I think Counter-Strike has a lot to do with confidence. If you're confident, you'll be good; if you're not confident, then you'll miss some stuff - if there's someone telling you every day that you're fucking shit, it's going to your head.
We don't have a mental coach or mental preparation, so it could be really rough back then, two years ago, to get all this criticism. Now, today, I know that I have the trust of my teammates and way more than enough for me to keep going - I don't really care about everything going around, I have a lot of support from the fans.
When I came back playing, a lot of people were happy for me and to see me back, it made my motivation go up a lot and I think I will have it for a long time now.
***
There's still plenty of action poised to take place at ESL One Cologne, so be sure to check in with our event hub to find more interviews and results from the tournament.