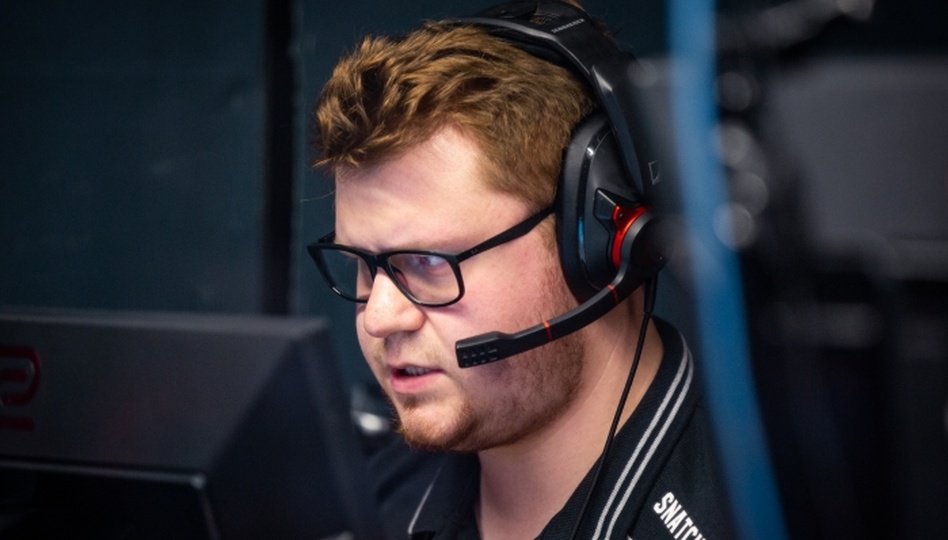 Snatchie on FACEIT Major ousting: "We were the least prepared team of all."
Cybersport.com sat down with Virtus.pro's new main AWPer Michał "snatchie" Rudzki at the FACEIT Major: London 2018 New Challengers stage, where we discussed the state of the roster, how the team plans to utilise his aggressive AWPing and how coach kuben assisted him as a new player.
* * * 
You joined Virtus.pro slightly over a month ago, how are you finding your time with the CS:GO roster?
I think it's going very well. The guys are really nice, they welcomed me like, "Hello snatchie, you're in the team", so it was really nice for me, and I think that everything is fine about the organisation and being part of the team.
It's no secret that Virtus.pro are going through difficult times right now: the departure of byali, instability in the roster, results haven't been great recently. As a new player coming into the team, how has that situation affected you?
I knew that things could go this way, because everyone in the team knew that byali was leaving after the Major. The morale in the team wasn't high, we just trained for one week for the Major. In practice, we had pretty good results with good teams.
Overall, we didn't have much time to prepare for this event. Everyone in the Major, every team, is well prepared. They had bootcamps, they had months with practice. Before the player break they trained a lot, so I think that we were the least prepared team of all of the teams. The results come from there: not much time for practice means we couldn't do anything.


I said it before the Major, but it wasn't enough time. We didn't have enough time for practice, so I couldn't show my best for them, for the team.
You were signed to the roster as the main AWPer, a role which you fulfilled on your previous team, AGO Esports. How have you found replacing pashaBiceps in the role?
I think that it was hard for me in the beginning, because in AGO I had my own style. The other guys in the team always knew what I was going to do, and I had an easy way to do it. The whole team wanted to do something for me, and I was doing it. "Guys, I want to peek some spot, just make it easier for me" — it was like that. In Virtus.pro, we're at the beginning, so I must tell the guys what I want to do exactly. I said it before the Major, but it wasn't enough time. We didn't have enough time for practice, so I couldn't show my best for them, for the team.
Is it going to be the case that the team will play around the AWPing? Is this specific to the CT side?
I think it'll be on both sides: I'm the aggressive AWPer, so I always need to have a place to do some aggressive plays. It's important for me to have the easy way to do it. If I'm playing aggressively, some player on the team has to play passively, you know? Just to not risk dying, to not start the round 3v5.


I will be aggressive AWPer and the team will fit to this.
Talk to me about the difference between how you AWPed in AGO and how you want to AWP in Virtus.pro.
Yeah, I think we're going to do the same way like I worked in AGO. I will be an aggressive AWPer and the team will fit to this. I think we need time and after this Major we will practice as much as we can and I think we have a lot of time because we have a few main goals for the future, and I think we should just try to work and I think everything will be good after that.
How did kuben help you when you first joined the roster? How did he assist you during the preparatory period for the Major from the perspective of a coach?
I think that kuben is a very smart person, he knows a lot about CS. Sometimes after practice, he'd tell me that I should do this thing instead of that thing, so it's always smart advice from him, and I think if we will have more practice, he will be always helping us. He is a really good guy.
Seeing as byali is no longer part of the roster, when can we expect Virtus.pro to bring on a fifth? When will we find out?
I think we will announce our fifth player soon.
Disclosure: Both Cybersport.com and Virtus.pro are part of the same esports holding.
More FACEIT Major coverage
New Challengers interviews
— 
 stanislaw: "The T side really just confused the hell out of me, honestly."
— 
 AdreN: "We recognise that it is absolutely crucial for us to be a more structured team."
— 
 dupreeh: "We maybe prepared a little bit too much [vs. Rogue]."
— 
 Bondik: "The main goal is to proceed into the next stage, the rest is irrelevant."
— 
 NEO: "I've been nothing but happy and surprised how good snatchie is."
— 
 Dosia: "B1ad3 is rearranging our in-game approach entirely, on all maps."
— 
 Lekr0: "We can't underestimate VP even though they had a bad streak."
— 
 Magisk: "I don't think that any team should be guaranteed a spot at the Major for being top 8."
 Features
— New Legends Stage: Pick'ems predictions
— How can FaZe avoid another Boston?
— Three lessons we learned from DH Stockholm 
— Why FACEIT Major's system is so damn good
— Which CS:GO players could repeat a Major title — and what are their chances?
— The top 10 players for MVP contention at the FACEIT Major
— The five CS:GO Major series you should watch before the FACEIT Major