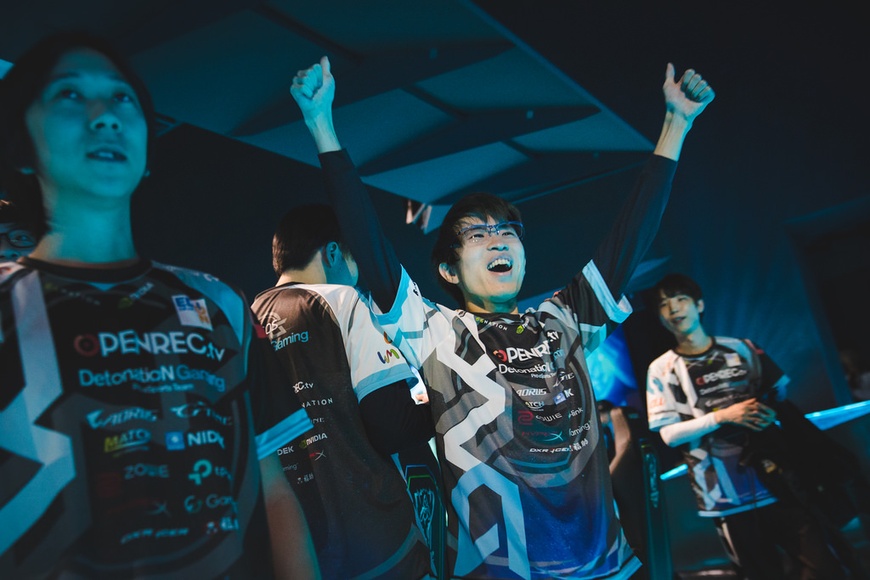 South America is no longer represented at the League of Legends 2018 World Championship, after KaBuM! e-Sports and Kaos Latin Gamers became the first two victims of the tournament's Play-In Stage.
Meanwhile, DetonatioN FocusMe carved out new ground for the burgeoning Japanese region, becoming the first Japanese side to progress to the Play-In knockout stage, as Day 3 of the Play-In Stage saw the standings for Group C and Group D finalised.
Group C standings
KaBuM! e-Sports had a poor showing on Day 1, but they made amends in their first game today, with a Vel'Koz carry bot lane exploiting their opponents' Vayne/Soraka combination. Alongside the presence of their Azir mid lane, KaBuM's control mage duo ensured that DetonatioN FocusMe couldn't get close in teamfights, even after DFM's Steal earned his moniker with his second Baron steal of the tournament.
Later, Cloud9 started off well in their second day of competition against KaBuM, with their hard-engage composition punishing every misstep that KaBuM AD Carry TitaN made. Having already secured first place in their group before their match against DFM, their next draft was decidedly more experimental, with an early Draven pick helping the team accrue slight advantages. However, their janky comp proved difficult to teamfight with, and it was only when DFM opted into a poor fight near their own base that C9 was able to walk in and beat down the nexus.
That result left both DFM and KaBuM tied with 1:3 records, and it was the Japanese who prevailed in the ensuing head-to-head tiebreaker. The team did not drop a single kill in what was an incredibly clean game, as Ranger's Nidalee pick was unable to make an impact on multiple losing lanes, and DFM snuck a Baron at 20 minutes to make short work of their opposition.
Group D standings
They might be considered the last group both alphabetically and in international star power, but Group D was the first to have its fate decided in today's games.
First up, LMS third seed G-Rex continued to impress with another win over Gambit Esports, as the Russians' poke composition could do nothing after falling behind against Candy's devastating Syndra burst and PK's virtually unkillable Maokai. Gambit answered back in their next game, however, at the expense of Kaos Latin Gamers, resigning the latter to an early Worlds exit due to the superior roams of Gambit's old guard, Edward and Diamondprox — who was involved in all of his team's kills.
Finally, KLG sought redemption for their tournament failures by dragging G-Rex into an absolute bloodbath straight out of Solo Queue. In a game that had no tournament implications but did have 44 kills in 31 minutes, KLG top laner Nate's heroic splitpushing on Camille was bettered only by G-Rex's Stitch, who racked up 16 kills in a monstrous Kai'Sa display.
The results left both South American teams on early flights home with only one win between them, while G-Rex, Cloud9, DetonatioN, and Gambit will be eagerly watching tomorrow's games to learn which opponents they are to face in the Play-Ins knockout stage.
The 2018 World Championship resumes on Oct. 4 at 10:00 CET / 13:00 PT / 17:00 KST with Day 4's action featuring Groups A and B. You can catch all the games, news and more at our 2018 World Championship hub!