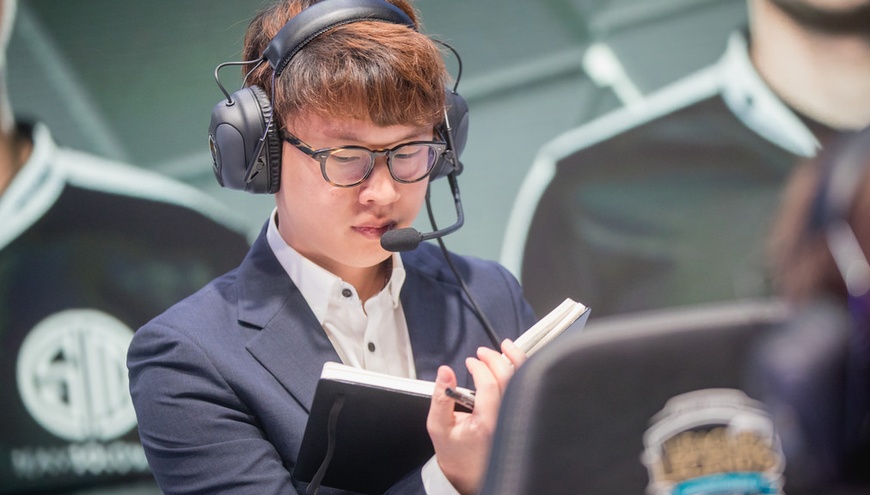 Team SoloMid announced on Oct. 13 that they have mutually parted ways with their head coach, Kim "SSONG" Sang Soo after a disappointing 2018 season.
SSONG had helped Immortals reach the 2017 World Championship and had earned Coach of the Split honours during the 2017 NA LCS Summer Split. However, his tenure within Team SoloMid was not a victorious one, as Team SoloMid missed the World Championship for the first time ever. In addition, he stepped down mid-way through the summer split to become a strategic coach and help Ham "Lustboy" Jang-sik take over.
TSM's former coach had the following to say:
Although our results were not as satisfactory as I wished to be, I am sure all the players and staff members got stronger and closer to each other throughout our time together, so I have no doubt that they will succeed. I am sad that I cannot work with them anymore and I cannot be part of their future success but I truly appreciate the opportunity I've been given. And I will, myself, cheer for them.
Team SoloMid failed to return to the World Championship despite hiring Jesper "Zven" Svenningsen and Alfonso "mithy" Aguirre Rodriguez, who were touted as the best bot lane duo in the western scene at the time. The team struggled to find reliability in the jungle during the spring split, but emerged as the third best North American team (roughly on par with 100 Thieves) down the stretch. Cloud9 then eliminated them from Worlds contention, pushing them into an early offseason.