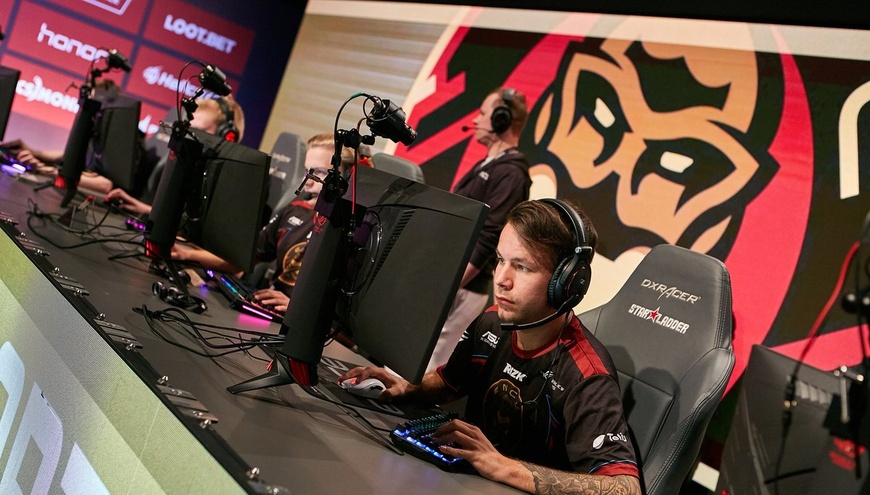 Teams that many didn't expect to survive for as long as they had were the ones that occupied the semifinals at StarSeries i-League CS:GO Season 6, but now we're left with only two. The winners of the event will take home $125,000 but all four of the squads had something to prove — it's hard to tell which was more of a motivating factor.
Here's what happened in the semifinals in Kiev, Ukraine!
🔥 This is StarSeries i-League S6 🔥#csgo #cssltv #StarSeriesS6 pic.twitter.com/QS4VpVFpZl

— StarLadder CS:GO (@cssltv) October 13, 2018
OpTic Gaming looked like a new team throughout this event up until this point, but the Finnish roster of ENCE really put them in their place. Adding Nikolaj "niko" Kristensen to their roster had helped, but clearly there's still work to be done.
The first map was OpTic Gaming's choice, Mirage, and at first it seemed like it was going to go all the way. The first half, which was ENCE's CT side, ended with a close 6:9 scoreline. The second half, however, was a complete blowout — the Danish squad only managed to win a single round whereas ENCE accrued 10 to end the map 16:10 in their favour.
Cache was the pick of ENCE, and it proved fruitful. They started on the CT side once again and dominated for almost the entirety of the first half — only giving away three scrap rounds. The Danes tried to make something happen in the latter half but their opponents — most notably, Aleksi "allu" Jalli who gathered 31 kills — were simply playing on a different level to them in this particular series. The end score was 16:7 to ENCE, meaning they had booked their spot in the grand finals of the event.
Please welcome our first finalist of #StarSeriesS6 - @ence!ENCE win the series over @OpTicGaming 2-0 (16-10 Mirage, 16-7 Cache) and advance to the final!#csgo #cssltv pic.twitter.com/2FOcPjZKfj

— StarLadder CS:GO (@cssltv) October 13, 2018
Despite NRG not wanting to be favourites at this event, they definitely had a lot of people thinking they'd make it to the finals. Vega Squadron aren't known as one of the best teams in the world, whereas the North American squad has gathered plenty of attention due to their impressive performance online. Whichever team won, they'd have helped themselves proved point.
The first map in the best-of-three series was Mirage, and it couldn't have been any closer without going to overtime. Despite Pavel "hutji" Lashkov topping the leaderboard in kills with 25, NRG managed to come out with a 16:14 victory. It was a back and forth affair, but the victors all showed up when it mattered most to take the win.
Overpass was NRG's pick, proving they were confident they could come away with a positive result. The CIS squad, however, put on a clinic and won the map with relative ease. It ended 16:7 in their favour and allowed them to level up the series, no player in particular stood out — it was a true display of teamwork that kept them alive in the tournament.
The third and final match was hosted on Inferno, and almost replicating the first map, not much separated the two teams. Things stood at 11:11 towards the end, but it was Vega Squadron that managed to pull away by stringing together crucial rounds. They punched their ticket to the grand final versus ENCE by winning 16:12.
And we have our second finalist! Congratulations @VegaSquadron!#csgo #cssltv Vega Squadron defeats @NRGgg 2-1 and advance to the final of #StarSeriesS6! pic.twitter.com/YRHRc2v3Kb

— StarLadder CS:GO (@cssltv) October 13, 2018
The grand final at StarSeries i-League Season 2 will take place on Oct. 14, with ENCE squaring up against NRG Esports. Don't miss out on anything related to the event by visiting our dedicated event hub!